The deadline to apply for the Fall 2017 Global Health Travel Awards has passed. Winners will be announced at Global Health Night.
McGill University students planning to travel for global health projects have access to a variety of travel awards from Global Health Programs (GHP). The chart below details application timing and eligibility criteria. You can click on the name of the award for more information about that particular award. Travel to international settings for a clinical or research placement requires careful forethought and planning. Please consult our website on electives for more information and resources. 
General Instructions and Eligibility Requirements
Only McGill students, postdocs, and residents are eligible for GHP travel awards. Criteria for the Bubbie and Nanny Global Health Travel Award and the McGill International TB Centre Travel Awards may differ slightly.
No program cost/fees will be covered. Travel support for conferences will not be supported (except the McGill International TB Centre Awards).
Travel cannot be completed before the application deadline for the awards (except for the Chan Prize in the fall).
Student travel to a country with a DFATD-3 or higher (avoid all non-essential travel or avoid all travel) warning is not encouraged and will not be funded by any of these awards. To view the latest travel advisories click here.
Travel Awards are non-transferrable to another student or trainee.
If a student or trainee is unable to travel to the destination for which the application was submitted they must contacted the Global Health Programs as soon as they know. On a case by case basis, the situation will have to be evaluated to determine if the award can be deferred, used for an elective in another location, or must be declined.
A student or trainee is eligible for only one award from GHP for the same trip.
Students must be registered with McGill as either a full or part-time student, postdoc or resident for the entire duration of their trip. Criteria for the Bubbie and Nanny Global Health Travel Award and the McGill International TB Centre Travel Awards may differ slightly.
Please note that in the award descriptions "developing country", or "low or middle income country" refers to countries listed as per the World Bank listings (up to and including upper-middle-income economies). For awards including"underserved" or "under-resourced" areas or populations, applicants must make the case that their placement fills the requirement in their essay.
*F= Fall | S= Spring
The Dr. Yuk Chan Ma and Dr. Yuen Kok Chan Prize in Multicultural and International Medicine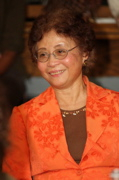 (For medical students only) The Dr. Yuk Chan Ma and Dr. Yuen Kok Chan Prize in Multicultural and International Medicine is awarded annually by the Faculty of Medicine Scholarship Committee to a medical student who participated in an international or Canadian multicultural elective, research project or community service experience of at least four weeks in the previous year and who best demonstrates an understanding of the contribution of social and cultural factors to health. The finalist will be selected by a panel of judges based on the abstracts. This award is open in the fall semester.
Other opportunities
The McBurney Fellowship Program provides support to students who plan to travel to Latin America in order to participate in a program or project that improves the health status and/or social conditions of marginalized populations in Latin America. Students must be registered toward a degree program as a full time graduate or undergraduate student at McGill at the time of their fellowship. For more information and to apply please visit the fellowship website.
This funding opportunity is open to all Faculty of Medicine graduate students building global linkages and international networks through the pursuit of exceptional research experiences at research institutions or workshops outside of Canada. Travel must not be for conferences. Learn more about the program here.
Established in 2015 by Elaine E.L. Wang, M.D.,C.M.'77, for a graduating student of the M.D.,C.M. program in the Faculty of Medicine who has demonstrated excellence in humanitarian care and a caring attitude in his or her work. This may include, for example, work with a global health organization, or work with disadvantaged, homeless or stigmatized populations and patients locally in Montreal, within Canada, or abroad. Awarded by the Faculty of Medicine on the basis of academic standing and demonstrated commitment to the betterment of society and the health care system. Apply here (please scroll down to the bottom).