SAVE THE DATE
Global Health Night 2015-2016 will be held on November 3rd, 2015!
Global Health Night  is an annual event held to highlight and foster the involvement of students and faculty at McGill in global health related fields.
Each year, there are multiple awards given out during Global Health Night including the Global Health Programs Photography Competition winner, the Faculty of Medicine's Chan Prize winner and the Travel Award recipients.
During the wine and cheese reception, guests have the opportunity to browse student poster presentations and vote for the best poster presentation of the night. Students and student groups from all backgrounds and disciplines present posters about their global health-related experiences, clinical rotations and projects!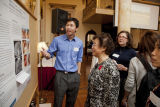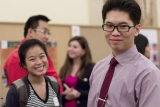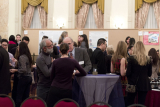 Would you like to help volunteer during Global Health Night? globalhealth [at] mcgill [dot] ca (subject: Global%20Health%20Night%20Volunteer) (Email us!)