---
Hugo Melgar-Quiñonez
Director, McGill Institute for Global Food Security; Margaret A. Gilliam Faculty Scholar in Food Security; Professor, School of Dietetics and Human Nutrition, McGill University
Hugo Melgar-Quiñonez is the Director of the McGill Institute for Global Food Security and an Associate Professor at McGill University. He has previously worked in nutrition and food security research at the Mexican Public Health Institute (1996-1997), the Nutrition Department at the University of California, Davis (1998-2003), and the Department of Human Nutrition at the Ohio State University (2003-2012.  After graduating as a physician in 1992 at the University Friedrich Schiller in Germany, Dr. Melgar-Quiñonez received his doctoral degree in 1996 for his dissertation on the main causes of mortality in Mozambique. In Mexico, he worked on projects assessing the dietary intake among Mexican women. In the United States, Dr. Melgar-Quiñonez worked on food insecurity research with Latino immigrants, setting up the basis for subsequent studies in rural communities in several Latin American countries. His studies lead to further validation studies on adapted household food security instruments in a wide range of countries (e.g., Bolivia, Brazil, Burkina Faso, Colombia, Dominica Republic, Ecuador, Ghana, and Guatemala, Mexico, The Philippines). The global presence of his research supported the development of a broad collaboration network that includes the United Nations Food and Agriculture Organization (FAO), the Inter American Institute of Cooperation in Agriculture (IICA), the Inter American Development Bank (IDB), several universities, and governmental and non-governmental food security agencies. In addition to his validation studies, Dr. Melgar-Quinonez conducts studies on national food security measurements applied within Demographic and Health Surveys in several Latin American countries. Dr Melgar-Quiñonez' work encompasses the use of mathematical models to assess psychometric characteristics of such tools. Furthermore, Dr. Melgar-Quiñonez' research focuses also the association between food insecurity and nutrition and health outcomes. His work illustrates the complexity of food insecurity when showing the relationship between this phenomenon and the so called "double burden" of malnutrition and overweight in impoverished populations.
---
Mohammed Ashour
MD-CM-MBA candidate, McGill University

Mohammed Ashour is the CEO of Aspire, an international social enterprise that specializes in innovating, commercializing and distributing edible insect farming technologies worldwide. With strong expertise in global sales and marketing strategy, Mohammed leverages his deep understanding of the global food crisis to help structure and direct the team's rapidly scalable enterprise. Mohammed's passion for disruptive solutions to grand challenges was conceived in his previous role at Top Hat Monocle (now Top Hat), a technology start-up that continues to revolutionize student engagement in classrooms around the world. As the interim Vice-President of Sales, Mohammed successfully led an international sales force to increase company revenues by 35%, opening new market opportunities in England, New Zealand and Australia in the process. By building a rapidly scalable global sales and marketing strategy, Mohammed played a critical role in helping Top Hat Monocle secure $7MM in venture capital funding. Prior to his appointment with Top Hat Monocle, Mohammed led a team of twelve executives as the President of SMILE, a non-profit organization based in Canada and focused on assisting families and their children living with disabilities
In tandem with his passion for revolutionary solutions to food insecurity, Mohammed has a growing expertise in healthcare innovation management and public health policy. He is currently pursuing a joint MDCM-MBA designation at McGill University, working towards a Doctor of Medicine and Master of Surgery (MD,CM) degree from the Faculty of Medicine and a Master of Business Administration (MBA) from the Desautels Faculty of Management. Mohammed holds a Master of Science (M.Sc.) degree in Neuroscience from McGill University and a Bachelor of Science (B.Sc.) degree in Life Sciences from the University of Toronto.
---
Audia Barnett
Representative to Canada, Inter-American Institute for Co-operation on Agriculture (IICA), Ottawa, ON

Audia Barnett is a graduate of the University of Alberta, Canada, having completed a M.Sc. degree in Food Science. An alumnus of the University of the West Indies, with a Ph.D. in Chemistry and B.Sc. degree in Chemistry and Biochemistry, she has also served as Research Fellow at the MIGAL Galilee Technological Centre (Israel) and the Agrotechnological Research Institute (The Netherlands).
Dr. Barnett was appointed IICA Representative to Canada late 2010. Based in Ottawa, her role includes forging technical co-operation alliances between Agricultural stakeholders in Canada and Latin America and the Caribbean towards fostering sustainable and competitive agriculture in the Americas.
She was previously the Executive Director of the Scientific Research Council (SRC) in Jamaica, where she served with distinction for eight years. The SRC is the principal public sector agency responsible for undertaking, fostering and coordinating scientific research and development in Jamaica.
Dr Barnett has extensive experience in Food Science and Technology, having served as adjunct lecturer at the University of the West Indies, as well as Consultant to the Food Industry for over fifteen years. She is the past Focal Point for the Inter-Governmental Committee for the Cartagena Protocol on Biosafety, Convenor of the Food Safety Subcommittee of the National Food and Nutrition Committee of Jamaica, Vice President of the Jamaica Society of Scientists and Technologists as well as Professional Member of the Institute of Food Technologists (USA). She is currently adjunct Professor at the University of Technology, in Jamaica. Her professional interests include Food Safety, Biotechnology, Natural Products, Innovation and Science Policy, areas in which she has published both peer-reviewed papers and articles for the public press.
She is the recipient of several awards and fellowships including the Pelican Award (UWI) and Fellow, Americas 2000 Project (Rice University, USA).
---
Caroline Begg
Faculty Lecturer, Department of Plant Science, McGill University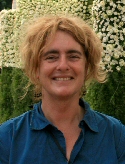 Caroline Begg's main field of research is the development of sustainable agriculture practices. Her goal is to increase agricultural producer's awareness of variability within the field and the impact this has on crop growth, on the application of fertilizers and manures and the effect on nutrient and soil loss from fields. The research involves on-farm fieldwork.  She supervises 10 to 15 undergraduate projects per year on sustainable agriculture and has developed linkages for students to do internships on Community supported agriculture farms. Dr Begg is the advisor to five student organizations in the Faculty of Agriculture and Environmental Sciences whose mandate is to develop projects based on sustainable food systems.
---
Diana Bronson
Executive Director, Food Secure Canada, Montreal, QC

Diana joined Food Secure Canada as Executive Director in March 2012. Food Secure Canada is a national membership based organization that focuses on zero hunger, healthy and safe food, and sustainable food systems. Diana is trained as a political scientist and sociologist and has a professional background in journalism and international human rights. In this capacity, she was one of the people bringing forward early work on global economic policy and the right to food. Most recently, she worked with the international technology watchdog ETC Group, known globally for its work supporting food sovereignty and biodiversity. At ETC Group, Diana researched and campaigned against climate-engineering technologies.
Diana's research, policy and advocacy work has centered on supporting social movements around the world, critically reviewing and educating around international trade and investment agreements, looking at the impacts of Canadian mining companies, and assessing the social and environmental impacts of emerging technologies. She has participated in many international negotiations on human rights, climate change, technology and sustainable development over the past two decades. She also worked on Parliament Hill from 2006-2008. She lives in Montreal with her family.
---
The Honorable Michel Chancy
Secrétaire d'État à la Production animale, Ministère de l'Agriculture des Ressources Naturelles et du Développement Rural, Haïti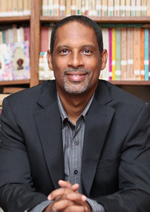 Dr Michel Chancy occupe depuis 2008 la fonction de  Secrétaire d'Etat à la Production Animale du gouvernement haïtien. Après le séisme de 2010,  pendant les six mois d'état d'urgence,  il fut responsable de la coordination de la distribution de l'aide alimentaire et de l'eau dans le pays. Il est le point focal du Gouvernement pour les relations avec le World Food Program (WFP). Né en Haïti mais élevé au Québec,  il revient en  Haïti en 1986, muni de son diplôme en médecine vétérinaire et zootechnie de l'Université Nationale Autonome de Mexico. Haïti ne comptait alors que quatre vétérinaires.
Dr. Michel Chancy est membre fondateur du Réseau vétérinaire interdépartemental-Haïti constitué d'agents vétérinaires paysans privés qui assure la première ligne des services vétérinaires en Haïti. Il est également l'un des membres fondateurs de VETERIMED, une ONG haïtienne spécialisée en santé et production animales qu'il a dirigée de  1991 à 2008. Sous sa direction, Lèt Agogo, un réseau de petites entreprises de transformation de lait encadré par VETERIMED, les seules à valoriser le lait de la production locale en Haïti, a reçu le premier prix des meilleurs projets d'innovation sociale à Santiago du Chili en 2005, lors d'un concours conjoint de la CEPAL et de la Fondation Kellog. Il a reçu également en novembre 2006 à Miami, le prix Latin Trade Bravo de Leader Humanitaire de l'année.
Michel Chancy a été membre de la Commission Présidentielle de Compétitivité de l'économie haïtienne qui a siégé de 2009 à 2011. Il est actuellement membre de la Commission Présidentielle de lutte contre la Faim et la Malnutrition "ABA GRANGOU" créée en janvier 2012 par le Président Michel MARTELLY.
---
Colleen M. Eidt
PhD candidate, Natural Resource Sciences, McGill University

Colleen M. Eidt is a Ph.D. candidate in the Faculty of Agricultural and Environmental Sciences at McGill University, Montreal, Canada. She started at McGill in 2009 as an M.Sc. student in the Department of Natural Resource Sciences, specializing in renewable resources, and transferred directly into the Ph.D. program in early 2011. Colleen works out of the Sustainable Futures Research Laboratory, under the supervision of Dr. Gordon M. Hickey. She holds a B.Sc. from the University of Guelph, Ontario, Canada and spent time studying at the University of Adelaide, South Australia. Her areas of focus include agricultural institutions, knowledge integration, and food security in the semi-arid regions of Kenya. Her research falls within a larger Kenya Agricultural Research Institute (KARI)-McGill University joint research project and aims to understand how institutions can better govern knowledge, to promote innovative agricultural decision making at the farm level and improve food security, within the context of semi-arid Kenya.
---
Annette Desmarais
Associate Professor, University of Manitoba, Winnipeg, MB

Annette Aurélie Desmarais is an Associate Professor at the University of Manitoba.  Prior to obtaining a PhD in Geography she worked for a decade as Coordinator of Oxfam-Canada's Global Agriculture Project.  This work included conducting participatory needs assessments, leadership capacity building, and developing policy alternatives based on peasant and farmer-led sustainable rural development approaches.  Much of this work concentrated on integrating a gender analysis and promoting gender equality in international agricultural policy and programs. She has many years of experience conducting participatory research on policy development with farm, peasant, and rural women's organizations in a range of countries including Nicaragua, Mexico, Honduras, Bolivia, India and Canada. Her work in this area was assisted by 14 years of farming in Saskatchewan.
 Her current research focuses on the examining the social justice and human rights implications of food sovereignty.  She is the author of La Vía Campesina: Globalization and the Power of Peasants (Fernwood Publishing and Pluto Press, 2007) that has also been published in French, Spanish, Italian, Korean and Portuguese.  She co-edited Food Sovereignty: Reconnecting Food, Nature and Community (Fernwood Publishing and Food First, 2010) and Food Sovereignty in Canada: Creating Just and Sustainable Food Systems (Fernwood Publishing, 2011).  Her articles have been published in the Journal of Peasant Studies, Journal of Rural Studies, Canadian Woman Studies/Cahiers de la Femme, and Human Geography. 
---
Marco Ferroni
Executive Director, Syngenta Foundation for Sustainable Agriculture, Switzerland
Marco Ferroni is Executive Director of the Syngenta Foundation for Sustainable Agriculture. The Foundation's mission is to modernize agriculture and small-scale farming by the route of sustainable intensification, diversification and links to markets. Scalable solutions for farmers is the motto in six work thrusts: R&D, market-led extension, seed systems incubation, risk management, policy development and outreach. Before joining the Foundation in 2008, Dr. Ferroni held executive and advisory positions at the Inter-American Development Bank and the World Bank in Washington DC. Earlier in his career he worked as a finance and trade diplomat in his native Switzerland. Mr. Ferroni holds a doctoral degree in agricultural economics from Cornell University.
---
Mark Fryars
Vice-President Programs & Technical Services, Micronutrient Initiative, Ottawa, ON

Mr. Fryars, PG Dip, MSc, has over 30 years of international development experience in Asia, Africa, Eastern Europe and the Americas in which he has focused on the design, management and evaluation of projects and programs in public health, education, management and governance and more recently, on micronutrient programming. As Vice President, Programs & Technical Services at the Micronutrient Initiative's (MI) Headquarters in Ottawa, Canada, Mr. Fryars leads MI´s program policy oversight and provides technical support through regional directorates Asia, Africa, and Latin America and the Caribbean to MI country programs.  
---
Carol J. Henry
Associate Professor and Acting Head, Division of Nutrition,College of Pharmacy and Nutrition, Saskatoon, SK
Dr. Carol Henry is an Associate Professor and interim Acting Head in the Division of nutrition, College of Pharmacy and Nutrition, University of Saskatchewan.  She received her MSc in Food Systems Administration from Loma Linda University, California, and a MEd and PhD (Education, policy) from the University of Western Ontario. As a practitioner-scholar in community-engaged research, Dr. Henry leads a multi-faceted research scholarship agenda on local and global initiatives aimed at addressing the determinants of, and solutions to food insecurity and malnutrition - utilizing traditional and innovative practices through nutrition-agriculture and gender link, specifically through pulse production and consumption in under-resourced communities such as in Ethiopia.  Her work in the Caribbean in Trinidad and Tobago, and more recently Turks and Caicos Islands involves promoting healthy weight and lifestyle behaviors among school-aged children.  In addition to teaching and mentoring of graduate students, she devotes considerable efforts to training and the capacity building of research institutions in the Caribbean and Africa - working with international organizations to integrate research findings into community uptake and policy.  She has published widely in international conference proceedings, scientific journals and engages with the wider community though various media outlets.     
---
Gordon Hickey
Professor, Natural Resource Sciences, McGill University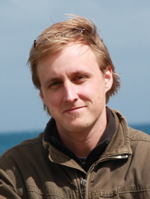 Dr. Gordon M. Hickey is an Associate Professor in the Department of Natural Resource Sciences at McGill University, Canada, and Co-Director of the McGill-United Nations Environment Programme (UNEP) Collaborating Centre on Environmental Assessment. He is also a Faculty member of the McGill-Smithsonian Tropical Research Institute (STRI) program in Panama, an Associate Member of the McGill School of Environment and an Honorary Fellow of the Department of Forest and Ecosystem Science at the University of Melbourne, Australia. In partnership with colleagues at the Kenya Agricultural Research Institute (KARI), he is presently leading a $4.3M project titled: Enhancing Ecologically Resilient Food Security in the Semi-Arid Midlands of Kenya, funded by the International Development Research Centre (IDRC) and the Canadian International Development Agency (CIDA).  His international research applies mixed-methods techniques to explore the institutional processes affecting natural resource-related policy-making and implementation, with a particular focus on integrating scientific knowledge for innovation.  He is currently an Associate Editor of the Springer journal Food Security.
---
Timothy Johns
Professor, School of Dietetics and Human Nutrition, McGill University
Dr. Johns is a Professor of Human Nutrition at McGill University. He is an Honorary Research Fellow with Bioversity International where he advises on policy and program activities on dietary diversity that seek to strengthen linkages between biodiversity conservation and nutrition and health. He is working jointly on mainstreaming these issues in international policy with Bioversity and the Secretariat of the Convention on Biological Diversity.Prof. Johns is an ethnobotanist and nutritionist whose research interests focus on the traditional uses of plants for food and medicine in relation to issues of contemporary nutrition and health, the understanding of human adaptation in diverse environments and the evolutionary origins of diet and medicine. His work involves field studies with communities in Latin America, Sub-Saharan Africa and Canada in conjunction with laboratory analysis of chemical composition and medicinal properties of plants. He is an author of over 100 peer-reviewed publications as well as three books including With Bitter Herbs They Shall Eat it: Chemical Ecology and the Origins of Human Diet and Medicine (University of Arizona Press).Dr. Johns graduated in Biochemistry from McMaster University and completed a Master's degree in Botany from the University of British Columbia. He obtained his Ph.D. in Biology from the University of Michigan before carrying out postdoctoral work at the University of California Berkeley. He is a member and former Director of the Centre for Indigenous Peoples' Nutrition and Environment at McGill. He is a Past-President of the International Society of Ethnobiology and the Society for Economic Botany.
---
Calestous Juma
Professor of the Practice of International Development, Director, Science, Technology and Globalization Project, Belfer Center for Science and International Affairs, Harvard Kennedy School, Cambridge, MA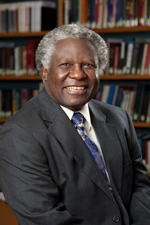 Calestous Juma, a national of Kenya, is an internationally-recognized authority on the role of science, technology and innovation in economic development. He is Professor of the Practice of International Development and Director of the Science, Technology, and Globalization Project at Harvard Kennedy School. Professor Juma is Faculty Chair for Innovation for Economic Development Executive Program and directs the School's Agricultural Innovation Policy in Africa Project funded by the Bill and Melinda Gates Foundation. He has been elected to several prestigious scientific and engineering academies including the Royal Society of London, the US National Academy of Sciences, the World Academy of Sciences (TWAS), the UK Royal Academy of Engineering and the African Academy of Sciences. Professor Juma co-chairs the African Union's High-Level Panel on Science, Technology and Innovation and serves on the board of the Aga Khan University. His previous positions include: founding Executive Director of the African Centre for Technology Studies in Nairobi; Executive Secretary of the UN Convention on Biological Diversity in Montreal; Chancellor of the University of Guyana; judging panel member of the Queen Elizabeth Prize for Engineering; and member of the selection panel for the Rolex Awards for Enterprise. Professor Juma holds a DPhil in science and technology policy studies from the University of Sussex (UK) and has received numerous awards and honorary degrees for his work on innovation for sustainable development. In June 2013 he was awarded an honorary Doctor of Science degree by McGill University for his contributions to agricultural innovation. His latest book, The New Harvest: Agricultural Innovation in Africa, was published in 2011 by Oxford University Press. His current book projects are on innovation for global development and resistance to new technologies. Twitter @calestous
---
Shrikalaa Kannan
PhD candidate, Deptartment of Bioresource Engineering, McGill University

Shrikalaa Kannan started her PhD in the field of Bioresource Engineering at McGill under the supervision of Dr. Vijaya Raghavan in January 2013. She is a native of India where she completed her undergraduate degree in Biotechnology. During the course of her undergraduate study, she became passionate about bioengineering and technology that drove her to pursue graduate studies in the field of Bioresource Engineering.  Her Master's thesis at McGill focused on food safety where she employed radiofrequency heating to pasteurize in-shell eggs. Her thesis was awarded "The best graduate thesis – MSc category" by the Canadian society for Bioengineering. She is also the recipient of the Schulich doctoral scholarship for the year 2013, a highly prestigious award of excellence from the Schulich foundation.  She is greatly inspired by her supervisor Dr. Raghavan as he specializes in inventing new post-harvest technologies that helps protect the food produce thereby reducing the wastage from inadequate post-harvest practises.  She is a strong believer of translational research, where the benefit of the scientific research reaches the society immediately. Food research is one such field where scientific intervention and advancements have had huge impact on the quality of life of the people. Her research interests include food waste reduction and utilization.
---
Rachel Krause
PhD candidate, Institute of Parasitology and McGill School of Environment, McGill University
Rachel Krause is a PhD candidate at the Institute of Parasitology of McGill University and the McGill School of Environment. She also holds a Master of Science in Biology from Concordia University, and a Bachelor of Science (Honours) in Environmental Sciences from the University of British Columbia. Her current research grows out of an interest in ecology, environment and global health. In her doctoral work, she has combined these interests through field research in rural Panama under the supervision of Dr. Marilyn Scott (Parasitology, McGill) and Dr. Kristine Koski (Dietetics and Human Nutrition, McGill). Her current research is supported by a Doctoral Research Award from the International Development Research Centre (IDRC) and an NSERC Doctoral Scholarship. She is using an Ecohealth approach to explore the complex relationships between subsistence agriculture and transmission of intestinal parasite infections. Further, through close collaboration with the Panama Ministry of Health, she is examining the influence of a food security intervention on this relationship. She hopes that the results from this study will benefit the intervention program of the Panama MoH by illuminating the primary pathways of transmission of intestinal parasitic diseases in preschool children in this region, and more broadly, will enrich the larger discussion around food security interventions and their role in the control of neglected tropical diseases.
---
Ajjamada Kushalappa
Professor, Department of Plant Science, McGill University
Dr. Kushalappa is Associate Professor of Plant Science at McGill University. He is a Plant Pathologist. The current focus of his research is gene discovery in plants against biotic stress through non-targeted metabolomics and targeted genomics. His team has identified two important resistance genes in wheat against fusarium head blight that causes not only serious yield loss but also produces mycotoxins in grains. He is the principal investigator (Canadian) of an international project on 'improving food security of indigenous communities in Colombia through potato production and nutrition', funded by the IDRC. In this project, his lab focuses on the discovery of quantitative resistance genes in potato against late blight, and also functional foods in potato. He has published 80 papers in refereed journals and co-edited a book on Coffee Rust Epidemiology and Resistance. Dr. Kushalappa received his Ph. D. from University of Florida and MSc and BSc from University of Agricultural Sciences, Bengaluru, India. He also worked as a professor at the Universidade Federal de Vicosa, Brazil for eight years. He is a recipient of Dr. and Mrs. Bailey award, from the Canadian Phytopathological Society, for an exceptional and distinguished contribution to plant pathology.
---
Dolf te Lintelo
Fellow, Vulnerability and Poverty Reduction Team, Institute of Development Studies, Sussex, England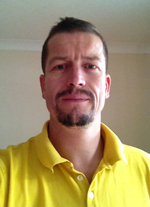 Dr. Dolf te Lintelo is a Fellow in the Vulnerability and Poverty Reduction Team at the Institute of Development Studies (IDS), at the University of Sussex, UK. His research interests broadly concern the politics of policy and regulatory processes concerning food security and safety, with a particular interest in urban informal street trading, and the role of advocacy coalitions in driving policy change. Dolf currently leads a research programme on the Hunger and Nutrition Commitment Index (HANCI), which assesses governments' political commitment levels to address food and nutrition insecurity, in 45 developing and 22 donor countries. The HANCI programme involves primary research and capacity building with civil society groups in Bangladesh, India, Nepal, Malawi, Tanzania and Zambia (www.hancindex.org).
---
Felister Wambugha Makini
Deputy Director Outreach & Partnerships, Kenya Agricultural Research Institute (KARI), Nairobi, Kenya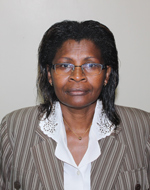 Dr Felister Makini holds a BSc in Botany and Chemistry from the University of Nairobi, Kenya and a MSc in Plant Pathology from Georgia State University, USA.  She also has a PhD in Plant Pathology from the University of Greenwich, UK and has done several short courses in various fields. 
Dr Makini is the Deputy Director in charge of the Department of Outreach and Partnerships, a new department in the Kenya Agricultural Research Institute (KARI). She is responsible for promoting the dissemination and adoption of KARI technologies, products and services.  She is also responsible for promoting the establishment and strengthening of strategic partnerships along the research development to utilization continuum as well as along the agricultural product value chains (APVC), an approach adopted by KARI.  Recently together with others she published an operational field guide to innovation platforms as the lead author.
Prior to her current position, she worked as a Centre Director, KARI, Kisii Research Centre.  She has won several awards and commendations both in management as the having the best managed centre during her tenure and as a scientist.  Together with other scientists, she has also won several grants.  She has presented and published several papers and sits in a number of boards including as a member of a university council. 
---
M.G. Venkatesh Mannar
President, Micronutient Initiative (MI), Ottawa, ON

M. G. Venkatesh Mannar, O.C. is a leader in global health with more than 35 years experience in pioneering effective international nutrition and development initiatives focused on the world's most vulnerable citizens.
As President of the Ottawa-based Micronutrient Initiative (MI), he oversees the organisation's mission to develop, implement and monitor cost-effective and sustainable solutions for micronutrient deficiencies, also known as hidden hunger, in collaboration with others. Under his leadership, MI has grown to play a major role in the development and expansion of supplementation and food fortification and programmes to address hidden hunger in Africa, Asia, Latin America and the Middle East. Funded primarily by the Canadian International Development Agency (CIDA), MI works in close partnership with national governments, the private sector and development assistance agencies. Several of these programmes have already shown an impact. Every year Mannar's work through MI directly benefits 500 million adults and children in more than 75 countries. On December 30, 2012, Mannar was appointed an Officer of the Order of Canada, one of the country's greatest civilian honours, for his leadership in the global fight against malnutrition and micronutrient deficiency.
---
Humberto Monardes
Professor, Department of Animal Science, McGill University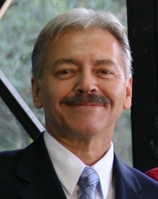 Dr. Humberto Monardes is currently Professor of Animal Breeding and Genetics and Academic Director of the Global Food Security Program (and the International Agriculture and Food Systems Program) at the Faculty of Agricultural and Environmental Sciences of McGill University and visiting professor at both the Universidade Federal do Paraná and the Universidade Federal Rural de Pernambuco, in Brazil. His research and teaching in dairy cattle genetics and milk quality, as well as his expertise in animal recording has led to his international involvement with farmers associations, governments and universities in Latin America (Argentina, Brazil, Chile, Paraguay). He has directed various institutional cooperation projects and technology transfer projects funded by the Canadian International Development Agency (CIDA) and the Ministère des Relations Internationales du Québec to provide training and support to Argentinean and Brazilian dairy farmers so as to strengthen their capacity in dairy production, market empowerment and trade through the transfer of technology and expertise. Project mandates also included the development of field services, research, teaching and extension capabilities in local universities. Dr. Monardes is presently the Director of a 3-yr project funded by the International Development Research Center to Assess the Efficacy of Practices and Policies to Improve Food Security in Guatemala. He is also participating in developmental activities in The Ukraine, and Paraguay. He is a permanent consultant for the Brazilian Council on Milk Quality and the Brazilian Ministry of Agriculture, and a member of the Board of Directors of Valacta – the Canadian Centre d'Expertise en Production Laitière. He is a strong advocate of improving smallholder and rational livestock production to enhance food security and environmental sustainability.
---
Bruce H. Moore
President, People Centered Development, Ottawa, ON

Bruce H. Moore is President, People Centered Development.  Mr. Moore chairs the Board of Directors of the North South Institute, a global think tank; and, serves on the Board of the Forum on Democratic Global Governance. He is a member of Transparency International; and, Your Canada -Your Constitution.  As a senior United Nations official, 1998-2008, he was the Director of the Rome based International Land Coalition, an alliance of UN, civil society, and multilateral organizations promoting pro-poor land rights.  He is a member of the Advisory Boards of the McGill University, Institute for Global Food Security and the Huairou Commission, a global women's network; and, a member of the Food Security Policy Group.  His civil society career included 10 years as the Director of Partners in Rural Development. He chaired the NGO advisory committee to the UN International Fund for Agricultural Development; served on the international executive of the Society for International Development; been an advisor to the European Commission, FAO, African Union, Asian Development Bank, and World Bank.  He has chaired a number of high-level policy dialogues during the UN Commission on Sustainable Development and served on the Commission on the Legal Empowerment of the Poor.  
---
Gabriel Mott
Graduate Student, McGill University

Gabriel Mott is the COO of Aspire. With a background spanning strategy, not-for-profit work and biology, his expertise enables him to evaluate business decisions on multiple dimensions. Gabriel's first part-time job was working with disabled adults, and he spent ten years in the field working with different NGOs. This frontline experience, combined with extensive labor relations work, provides him with intimate knowledge of the challenges and opportunities in the not-for-profit sector. With Aspire, Gabriel has already used this experience to build relationships with Action Africa Help - International and TechnoServe, leading to collaborations and active pilots in Kenya. 
After completing his B.Sc. in Neuroscience at Carleton University in Ottawa, Gabriel spent four years managing geographically dispersed teams of teachers for Kaplan, a global education company with $2.5 billion in revenue annually. At the time of his resignation to pursue an MBA at McGill, Gabriel had 60 direct reports and was the highest-performing Faculty Manager in the company.  Gabriel is currently using his scientific background, organizational expertise and extensive HR experience to coordinate entomologists across three countries, the University of Ghana, and the Ghanaian Ministry of Food and Agriculture to pilot the first palm weevil breeding project in Africa.
---
Richard Munang
Africa Regional Climate Change Coordinator, United National Environment Programme (UNEP), Kenya
Dr. Richard Munang is currently the United Nations Environment Programme (UNEP) Regional Climate Change Programme Coordinator. He is also the UNEP Ecosystem Based Adaptation (EbA) for Food Security Focal Person. Previously he was the Policy & Programme Coordinator for the UNEP/UNDP Africa Climate Change Adaptation & Development (CC DARE) programme.His other experience includes working as a Research Fellow at Trinity College, University of Dublin, and a lecturer at the University of Nottingham. His areas of research combine interdisciplinary science on climate change adaptation and the role of ecosystems in sustainable socio-ecological systems. He has conducted several assessments to understand how climate change affects agro-ecosystems and how adaptation strategies and policy can be formulated to reduce impacts. As of recent his focus has been on the role of adaptation in developing country-specific low-carbon economy, the green Economy and sustainable development objectives such as food security and translating adaptation into practical business strategy. He has participated in a wide variety of research projects and has published more than 100 articles in international peer reviewed journal. He holds a PhD in Environmental Change & Policy from the University of Nottingham, United Kingdom.
---
Philip Oxhorn
Professor of Political Science and Founding Director, Institute for the Study of International Development (ISID), McGill University
Philip Oxhorn is a Professor of Political Science at McGill University and the Founding Director of McGill's Institute for the Study of International Development, as well as the Editor-in-Chief of the international journal Latin American Research Review. A former Associate Dean (Graduate and Postdoctoral Studies) at McGill, his research focuses on the comparative study of civil society and its role in supporting democratic regimes, particularly in Latin America. Professor Oxhorn's publications include Sustaining Civil Society: Economic Change, Democracy and the Social Construction of Citizenship in Latin America (Penn State University Press, 2011) and Organizing Civil Society: The Popular Sectors and the Struggle for Democracy in Chile (Penn State University Press, 1995), as well as numerous articles and four co-edited volumes: What Kind of Democracy? What Kind of Market? Latin America in the Age of Neoliberlism (with Graciela Ducatenzeiler, Penn State University Press, 1998), The Market and Democracy In Latin America: Convergence or Divergence? (with Pamela Starr, Lynne Rienner Publishers, 1999), Decentralization, Civil Society, and Democratic Governance: Comparative Perspectives from Latin America, Africa, and Asia (with Joseph Tulchin and Andrew Selee Woodrow Wilson Center Press/the Johns Hopkins University Press, 2004), and Beyond Neoliberalism? Patterns, Responses, and New Directions in Latin America and the Caribbean (with Kenneth Roberts and John Burdick, Palgrave Macmillan, 2009). Professor Oxhorn has lectured extensively in North and South America, Western Europe, Asia and Australia. He has also worked as a consultant to the Inter-American Development Bank, the United Nations Development Program, the United Nations Population Fund, the Canadian International Development Agency (CIDA), the International Development Research Centre (IDRC), the Department of Foreign Affairs and International Trade, Canada, Department for Aboriginal Affairs and Northern Development, Canada, the Ford Foundation, The Carter Center, the Woodrow Wilson Center for International Scholars, and the Mining Association of Canada. He has a PhD in Political Science from Harvard University.
---
Jesse Pearlstein
Graduate student, McGill University
Jesse Pearlstein, Aspire's financial expert, has a background in capital markets and corporate finance (both sell-side and buy-side). Most recently, Jesse was a Summer Associate in the Investment Banking group of BMO Capital Markets in Toronto, Canada where he focused on financing and M&A engagements on behalf of both domestic and international clients in the metals and mining sector. Notable transaction experience includes raising C$176mm for Detour Gold as lead-left sole bookrunner and advising Rainy River Resources on its C$396mm sale to New Gold. Jesse hopes to draw on his experience in raising capital and structuring and executing transactions in order to rapidly turn Aspire's ambitions into economically sustainable reality.  Jesse holds a Bachelor of Business Administration from the Schulich School of Business at York University in Toronto and is an MBA candidate at McGill University's Desautels Faculty of Management in Montreal.
---
Thomas Pesek
Partnership Officer, North American Liaison Office, Partnership and Resource Mobilization, International Fund for Agricultural Development, Washington, DC

Thomas Pesek joined the International Fund for Agricultural Development (IFAD) in 2005 and serves as a Partnership Officer at its North American Liaison Office in Washington, DC. In this capacity, he works to influence the direction and content of national and international poverty reduction policies and processes, cultivate and maintain strategic partnerships between IFAD and the Canadian and US governments, international institutions and civil society organizations, and to mobilize resources in North America on behalf of IFAD's efforts to enable the rural poor to overcome poverty.
Prior to joining IFAD, he served as Project Officer at the United Nations Department of Economic and Social Affairs, Office of the Under-Secretary-General at UN Headquarters in New York, where he evaluated and finalized proposals for projects to be funded by the United Nations Development Account. Previously, he worked as a Liaison Officer for the United Nations World Food Programme in New York, where he coordinated on global emergencies with United Nations development and humanitarian agencies, as well as NGOs and UN Member States, and issued situation reports to WFP leadership worldwide.
---
Claudia Ringler
Deputy Division Director, Environment and Production Technology Division, International Food Policy Research Institute (IFPRI), Basin Strategic Research Program co-Leader, Research Program on Water, Land and Ecosystems, Washington, DC

Claudia Ringler is Deputy Division Director of the Environment and Production Technology Division at the International Food Policy Research Institute. She co-leads the Institute's water research program and is also a theme leader of the Water, Lands and Ecosystem research program. Her research interests are water resources management--in particular, river basin management--and agricultural and natural resource policies for developing countries. Over the last several years she has also undertaken research on the impacts of global warming for developing country agriculture and on appropriate adaptation and mitigation options. She has more than 80 publications in the areas of water management, global food and water security, natural resource constraints to global food production, and the synergies of climate change adaptation and mitigation.
---
Noel Solomons
Co-founder and Scientific Director, Center for Studies of Sensory Impairment, Aging and Metabolism (CeSSIAM), Guatemala

Noel W. Solomons was born in Boston, Massachusetts. He has worked on the clinical, metabolic and public health issues of nutrition in relation to health in Guatemala since 1975. He has been co-founder and Scientific Director of the Center for Studies of Sensory Impairment, Aging and Metabolism (CeSSIAM) in Guatemala for the past 25 years. He received his undergraduate and medical training at Harvard University and his clinical and specialty training at the University of Pennsylvania and the University of Chicago. He has held faculty or visiting professor appointments over his career at The University of Chicago and Massachusetts Institute of Technology in the USA, Universidad "Francisco Marroquín" in Guatemala, Universidade Federal de Rio de Janeiro in Brazil, University of Jakarta in Indonesia, Universidad Agraria "La Molina" in Peru, and University of Manitoba in Canada. Noel has served as chairman of the Committees on Nutrition and Urbanization and Diet, Nutrition and Long-term Health of the International Union of Nutritional Sciences. He is Director for Central America of the Nevin Scrimshaw International Nutrition Foundation in Boston, Board Member of the Hildegard Grunow Foundation in Munich, Advisory Board Member of the Nestlé Nutrition Institute, and a Fellow of the American Society for Nutrition. He is a member of the Guatemalan National Academy of Medical, Physical and Natural Sciences and the Spanish Academy of Nutrition and Food Science. He has over 600 publications including original papers, review articles, books and chapters in books. The current research interests of CeSSIAM include: the safety and efficacy of micronutrient fortification and supplementation: growth body composition and health; and the relation of dietary intake patterns to the resistance to infectious disease and the maintenance of long-term health and function.
---
Shobhita Soor
BCL-LLB-MBA candidate, McGill University

As the CMO of Aspire, Shobhita uses her marketing experiences to find creative marketing strategies for Aspire Food Group and develop insect-based food products. During her time at Dundee Wealth, she developed and executed a marketing campaign for investment in developing markets. As the co-coordinator of an annual blood drive, with Hema-Qc, she helped increase the blood units donated by 40% over 3 years for ethnic groups with a targeted marketing strategy. Shobhita also worked in mental health with autistic children and developed solutions that aligned with all the stakeholder's interests (the child, the parents, the caretaker). Thus, she brings her empathy and her broad-mindedness, often asking the team what their strategies mean for every single stakeholder in their ecosystem. Shobhita is currently pursuing a joint BCL-LLB-MBA at McGill University. She is able to bring a legal framework to the team as she is completing her Bachelor of Civil Law (BCL) and Bachelor of Laws (LLB, equivalent to a JD) and a Masters of Business Administration with a concentration in finance. She holds a Bachelors of Science in Psychology, also from McGill University.
---
Rick Sunstrum
Senior Project Manager, Agriteam Canada Consulting Ltd., Gatineau, QC


Mr. Sunstrum has three decades of experience working primarily in Africa, including in Botswana, Sudan, Malawi, Ethiopia, South Africa and Ghana. For five years, he was the Managing Director of a non-governmental organization working in the Southern Africa region on the sustainable use and management of indigenous natural resources for income and environmental conservation. Then as Director with Save the Children U.K. based in Sudan, he led a large multi-donor-funded food security program in Darfur and Bahr el Ghazal states. Returning to Canada as the East African Program Manager for Canadian Hunger Foundation (CHF), he managed a number of projects including the 12 million dollar CIDA-funded Partnership for Food Security project in Ethiopia. Since joining Agriteam in 2007, Mr. Sunstrum has been responsible for the field-based leadership of the CIDA-funded Community-driven Initiatives for Food Security project in Ghana, and the Safety Net Support Facility in Ethiopia. He returned to work in Agriteam's Gatineau office in 2013.  Mr. Sunstrum holds a MBA from Buckinghamshire Chilterns University in the U.K., and is a graduate of the University of Guelph.
---
Brent Swallow
Professor and Chair, Department of Resource Economics and Environmental Sociology, University of Alberta, Edmonton, AB

Brent Swallow is Professor and Chair of the Department of Resource Economics and Environmental Sociology at the University of Alberta. Dr. Swallow grew up on a Saskatchewan farm and earned bachelor's and master's degrees from the University of Saskatchewan and a PhD from the University of Wisconsin-Madison. Between 1991 and 2009, Dr. Swallow lived and worked in Kenya, first with the International Livestock Research Institute, then with the World Agroforestry Centre. He moved to the University of Alberta in 2009, where he remains actively involved with research in Africa, Asia and Alberta. He teaches an introductory undergraduate class on agri-food systems and an advanced graduate class on development economics. He has recently been appointed to the City of Edmonton Food Council.
Brent's research focuses on the challenges of balancing economic development, food security and environmental conservation in the developing world. He has published over 80 journal articles and book chapters on topics related to property rights, watershed management, poverty analysis, climate change mitigation and payments for environmental services.
Dr. Swallow's department of Resource Economics and Environmental Sociology at the University of Alberta is ranked number 1 in Canada and number 18 in the world among departments of agricultural economics. The department receives IDRC funding for collaborative research projects with partners in South Africa, Tanzania and India. Comparable data is being collected in all three projects to support studies of the determinants of food consumption and nutrition.
---
Yurie Tanimichi Hoberg
Senior Economist, Agriculture and Environmental Services, World Bank, Washington, DC

Yurie Tanimichi Hoberg is a Senior Economist in the Agriculture and Environmental Services Department of the World Bank.  She holds a Ph.D. in Agriculture and Resource Economics from the University of California at Berkeley.  Her current work focuses on global food security through support to global food security trust fund programs such as the Global Food Crisis Response Program (GFRP) and the Global Agriculture and Food Security Program (GAFSP) and providing support to the UN High Level Task Force on the Food Price Crisis, as well as on working with the Bank's Scaling Up Nutrition focal point to mainstream nutrition into the Bank's agriculture portfolio.  Previously she worked in the Agriculture and Rural Development Department of the Latin America and Caribbean region of the World Bank working as a task manager on agricultural investment projects and sector analytical work, especially relating to public expenditures in agriculture.  Together with the nutrition and poverty reduction groups of the Bank, she is co-leading the SecureNutrition Knowledge Platform hosted by the World Bank that focuses on exchanging knowledge on the linkages between agriculture, food security, and nutrition (www.securenutritionplatform.org).  

---
Zev Thompson
Graduate student, McGill University

As the CTO of Aspire, Zev brings a strong background in technology and entrepreneurship; Aspire is his fourth startup.  Leveraging his formal education in Computer Science from the University of British Columbia, Zev co-founded the Renaissance Bicycle Company, an electric bicycle business. His first foray into sustainability, he rapidly expanded the business through Internet sales of parts worldwide, managing operations, directing business strategy, and executing technical aspects of the business. Under his leadership, Renaissance grew out of the garage to become a business with nearly a million dollars in annual revenue in two and a half years.
After Renaissance, Zev joined Optemo Technologies, helping develop pioneering technology in online commerce and integrate it with existing retailers.  Zev holds a B.Sc. from the University of British Columbia in Computer Science and is an MBA candidate at McGill University's Desautels Faculty of Management in Montreal.
---
Berhanu Woldemichael
Director, Food Security Coordination Directorate, Disaster Risk Management and Food Security Sector, Ministry of Agriculture, Federal Democratic Republic of Ethiopia
Ato (Mr.) Berhanu is an Ethiopian by origin and citizenship. He has 27 years of experience in rural development and food security programs in Ethiopia. Since 1984, he has served in senior management positions within the Ethiopian Ministry of Agriculture at district, zonal and Federal levels. In his current position as the Director of the Food Security Coordination Directorate in the Ministry of Agriculture, he has responsibility for a number of Food Security projects, including the Government of Ethiopia's USD 2.2 billion Productive Safety Net Program which is funded by ten international development partners including Canada. Ato Berhanu is also the Chairperson of the Project Steering Committee for the Canada-funded Safety Net Support Facility project that is being implemented by a Canadian Facilitation Agency led by Agriteam Canada. Ato Berhanu holds a Bachelor of Science degree in Agricultural Economics from Alemaya Agricultural University in Ethiopia.
---
---