---
Dudley ADOLPH
Chief Director, Farmer Support and Development, Provincial Department of Agriculture, West Cape, South Africa

Dudley James Adolph is the Chief Director for the Programme:  Farmer Support and Development at the Provincial Department of Agriculture: Western Cape and has served in this position since 2006. The FSD programme includes the following sub-programmes: Farmer Settlement, Extension and Advisory Services as well as Food Security.  The purpose of the programme is to:  Ensure a sustainable support mechanism for new and established farmers, including land reform beneficiaries; To leverage investment from the private sector and commodity groupings; To ensure quality extension and advice services to farmers;  To facilitate access to affordable and diverse food through the delivery of agricultural projects at communal and household level; and To measure the impact of interventions as delivered by the Programme.
He has a passion to seek applicable new technology and to implement functional systems to enhance service delivery e.g. the Smart Pen and the Manstrat Extension Suite On-line systems.  He was also instrumental in the development of a comprehensive Agricultural Information Management System (AIMS) which: ensures a seamless and streamlined working environment through defined workflow processes, provides a central repository to address the demand of tracking various targets e.g. agricultural production and supports controlled dissemination of information relating to progress on ongoing tasks and projects to all stakeholders and clients.
He previously was the Executive Director for Economic Facilitation Services at the Stellenbosch Municipality in the Cape Winelands District of the Western Cape and prior to that served as the Director for Economic Development Coordination in the Provincial Department of Economic Development and Tourism: Western Cape.  The service delivery focus included: Black Economic Empowerment, Enterprise Development and Local Economic Development.
He is graduate of the University of the Western Cape where he obtained his BA degree, his BA Honours Degree in Geography and his Masters in Administration. Aside from several diverse training courses, he has completed studies in Marketing, Financial Accounting, Human Resources, Business Law and Corporate Strategy.
---
Audia BARNETT
Representative to Canada, Inter-American Institute for Co-operation on Agriculture (IICA)
Audia Barnett is a graduate of the University of Alberta, Canada, having completed a M.Sc. degree in Food Science. An alumnus of the University of the West Indies, with a Ph.D. in Chemistry and B.Sc. degree in Chemistry and Biochemistry, she has also served as Research Fellow at the MIGAL Galilee Technological Centre (Israel) and the Agrotechnological Research Institute (The Netherlands).
Dr. Barnett was appointed IICA Representative to Canada late 2010. Based in Ottawa, her role includes forging technical co-operation alliances between Agricultural stakeholders in Canada and Latin America and the Caribbean towards fostering sustainable and competitive agriculture in the Americas.
She was previously the Executive Director of the Scientific Research Council (SRC) in Jamaica, where she served with distinction for eight years. The SRC is the principal public sector agency responsible for undertaking, fostering and coordinating scientific research and development in Jamaica.
Dr Barnett has extensive experience in Food Science and Technology, having served as adjunct lecturer at the University of the West Indies, as well as Consultant to the Food Industry for over fifteen years. She is the past Focal Point for the Inter-Governmental Committee for the Cartagena Protocol on Biosafety, Convenor of the Food Safety Subcommittee of the National Food and Nutrition Committee of Jamaica, Vice President of the Jamaica Society of Scientists and Technologists as well as Professional Member of the Institute of Food Technologists (USA). She is currently adjunct Professor at the University of Technology, in Jamaica. Her professional interests include Food Safety, Biotechnology, Natural Products, Innovation and Science Policy, areas in which she has published both peer-reviewed papers and articles for the public press.
She is the recipient of several awards and fellowships including the Pelican Award (UWI) and Fellow, Americas 2000 Project (Rice University, USA).
---
Aline BENNETT
Sustainability Coordinator, Town of Sainte-Anne-de-Bellevue, QC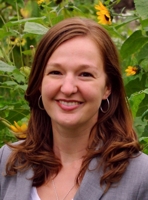 Aline Bennett is a recent alumni of McGill's Bioresource Engineering department, and currently works for the Town of Sainte-Anne-de-Bellevue as their Sustainability Coordinator.  Her work with Sainte-Anne-de-Bellevue is focused on creating a community driven sustainability plan focusing on a wide range of issues including food and agriculture, water, culture, economic vitality and the natural environment.
During her time at McGill, Aline was involved with Engineers without Borders which catalyzed her interest in food security issues. At McGill she spent four months in Ghana on a fellowship program and organized a number of events with the goal of increasing awareness around food security and poverty on campus.
---
Sarah DALLE
Program Manager Africa, USC Canada
Sarah Paule Dalle has been Program Manager for USC Canada's Seeds of Survival programs in Africa since 2008. The Seeds of Survival Program is a farmer-led conservation, enhancement and utilization program developed to improve the food, livelihood and environmental security of rural communities. Collaborating with partner organizations and rural communities in West Africa and Ethiopia, Sarah works to identify strategies to strengthen USC's agricultural biodiversity-based programming and has contributed to developing monitoring and evaluation systems and academic collaborations to analyze the impacts of this work.
Sarah holds M.Sc and Ph.D degrees from the Biology and Plant Science departments of McGill University and postdoctoral experience at Wageningen University and Research Centre (the Netherlands). Her academic research has focused on biodiversity conservation, ethnobotany and land management in forest and agricultural systems of Mexico and Central America. She has authored a number of international peer-reviewed journal articles, as well as scientific dissemination pieces in both English and Spanish.
Throughout her academic and professional life, Sarah has learned to value the knowledge and experience of rural and indigenous people she has worked with. She has also worked closely with local research, academic and non-governmental organizations in Latin America and Africa, with the aim of contributing to local development processes. She believes that respectful collaboration between scientists and local people is key to stimulating place-based innovation to effectively build sustainable livelihoods.
---
Renaud DE PLAEN
Senior Program Specialist, IDRC
Renaud De Plaen is a skilled researcher whose work cuts across critical development issues such as the environment, food security, and human health.

De Plaen joined IDRC in 2001, bringing with him extensive field experience in natural resource management and its influence on the life of rural populations in sub-Saharan Africa. With IDRC's Ecosystem Approaches to Human Health program, De Plaen guided research on the interactions between environmental change, livelihoods, and human health. He has also studied linkages between food production systems, HIV/AIDS, and malaria in sub-Saharan Africa. His work currently focuses on the impact of community-based natural resource management systems on rural populations in Latin America.

Renaud De Plaen holds a PhD in geography from Rutgers University. 
---
Ronald DOERING
Counsel, Gowling Lafleur and Henderson, Ottawa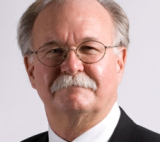 Ronald L. Doering is an expert on many aspects of food and agricultural law, including labelling, recalls, biotechnology regulation, plant protection and animal health. He previously served as President of the Canadian Food Inspection Agency and as a senior o