---
Mohamed AIT KADI
President, General Council of Agricultural Development, Rabat, Morocco
Mohamed Ait Kadi is presently President of the General Council of Agricultural Development. This Council is a high level policy think tank of the Ministry of Agriculture and Fishery in Morocco. Previously as Director General of the Irrigation Department he was in charge of the development and implementation of the National Irrigation Program. He was also a key player in the reform of Morocco's water sector and the drafting of a new water law (1995) He was the Chief-agricultural negotiator of the free trade agreement between Morocco and the United States.
Mr. Ait Kadi is the Chair of the Technical Advisory Committee. He is honorary vice-president of the International Commission on Irrigation and Drainage (ICID). He was Governor and founding member of the World Water Council and President of the organizing committee of the first World Water Forum held in Marrakech in 1997.
He is a member of Hassan II Academy of Sciences and Technology. He serves as a member of the Board of the Consortium of CGIAR. He is Professor at the Institut of Agronomy and Veterinary Medecine Hassan II, Rabat. He is author of numerous publications in the fields of agriculture and rural development, irrigation and water management.
---
Barbara BURLINGAME
Senior Officer and Leader of the Nutrition Requirements and Assessment Group, Food and Agriculture Organization (FAO) of the United Nations, Rome
Dr. Barbara Burlingame is the Senior Officer and Leader of the Nutrition Requirements and Assessment Group for the Food and Agriculture Organization of the United Nations (FAO). Her areas of responsibility include food composition, human nutrition requirements, dietary and nutritional risk assessments, the cross-cutting initiative on biodiversity for food and nutrition, and provision of scientific nutrition advice to member nations and the Codex Alimentarius Commission.
Since 1995 she has been the director of INFOODS, the International Network of Food Data Systems, and since 1998 she has been the editor of the international, peer-reviewed Journal of Food Composition and Analysis, published by Elsevier. In addition, she is a member of the Board of Editors in the Life Sciences, Chairperson of the International Union of Nutritional Sciences Food Data Task Force, recipient of the New Zealand Royal Society's Science and Technology Medal, and a member of several scientific advisory boards. She has authored many scientific papers and UN publications, and several book chapters and reference books.
Dr Burlingame studied at the University of California, Davis, and obtained her Bachelor of Science degree in Nutrition Science and Environmental Toxicology. She did her postgraduate work in New Zealand at Massey University where she obtained her PhD.
From 1987-1998 she worked for the New Zealand Institute for Crop & Food Research, and since 1998 she has worked for the FAO.
---
Ian D. CAMPBELL
Director, Integrated Natural Resources, Agriculture and Agri-Food Canada
Ian D. Campbell is Director of the Integrated Natural Resources Division of the Agri-Environment Services Branch of Agriculture and Agri-Food Canada. He has BSc and MSc degrees in Geology and a PhD in Botany. He has published more than 65 scholarly papers, including two in Nature. Prior to joining AAFC, he worked as a climate change research scientist with the Canadian Forest Service, as Director of the Continental Geoscience Division of the Geological Survey of Canada, as a freshwater policy wonk with the Policy Research Initiative, and as Director of Plant Health Science at the Canadian Food Inspection Agency. At AAFC, his Division includes engineers and scientists working on agricultural water management, water protection, soil management, and biodiversity.
---
José Joaquín CAMPOS
Director General, Tropical Agricultural Research and Higher Education Center (CATIE), Costa Rica
Since 2008, Campos has been director general of CATIE (Tropical Agricultural Research and Higher Education Center), an international organization for research, education and technical cooperation based in Costa Rica, overseeing some 100 research and development projects in 17 countries in Latin America. He had previously served in various positions at CATIE: deputy director general, director of the Department of Natural Resources and Environment, director of the Latin American Chair on Forest Landscape Management, head of the Forestry Department and faculty member of CATIE's Graduate School. He has worked with international NGOs on integrated conservation and development projects, is an adjunct professor at Laval University in Canada and is a member of External Advisory Group (forestry) of the World Bank. His participation on boards and committees include the board of directors of the Iberoamerican Network of Model Forests (serving as chairman), the board of the International Network of Model Forests, and the Committee on Ecosystem Management of IUCN, among others. He has 30 years of professional experience and has published more than 100 publications. A Costa Rican, he graduated in forestry from the University of Sao Paulo, Brazil. He obtained a M.Sc. from CATIE, Costa Rica, in management of natural resources and a D. Phil. in forest sciences from the University of Oxford, U.K.
---
Christopher DELGADO
Strategy and Policy Adviser, Agriculture and Rural Development, World Bank, Washington DC
Christopher Delgado joined the World Bank in April 2006 as Strategy and Policy Adviser in the Agriculture and Rural Development Department. He also task manages the Bank's US$2 billion Global Food Crisis Response Program (GFRP). He came to the Bank from nearly 27 years at the International Food Policy Research Institute (IFPRI), and also held for 11 years a part-time external faculty appointment at the Johns Hopkins University Nitze School of Advanced International Studies. He has worked extensively in Africa and Asia. From 2003 until joining the Bank, he was a joint appointee with IFPRI of the International Livestock Research Institute (ILRI) in Nairobi, Kenya, where he directed ILRI's Markets Theme. He holds a Ph.D. in Economics from Cornell University and is the author or editor of 6 books and over 100 research monographs and professional papers in agricultural economics, published in several languages.
---
Grace EGELAND
Canada Research Chair in Environment, Nutrition, and Health, Centre for Indigenous Peoples' Nutrition and Environment, McGill University
Grace Egeland earned her doctorate in chronic disease epidemiology from the Graduate School of Public Health at the University of Pittsburgh in 1989 with academic honors. In her early career she worked as an epidemiologist with the U.S. Centers for Disease Control and Prevention and with the State of Alaska's Department of Health and Social Services where she began her work with Indigenous Peoples. After teaching and research at the University of Bergen, she was recruited to McGill University with a Canada Research Chair. She joined the School of Dietetics and Human Nutrition and the Centre for Indigenous Peoples' Nutrition and Environment at McGill University in 2002 and has been largely involved with research involving the Cree of James Bay and Inuit across the Canadian Arctic.
She is currently the Principal Investigator for the International Polar Year Inuit Health Survey which involved over 2,500 participants. She recently published a paper documenting a high prevalence of food insecurity among Nunavut Inuit households with preschoolers; findings which have already prompted territorial response with the formation of a food security task force in Nunavut. In addition to food security, Dr. Egeland's primary interest lies in nutritional health through the life-course particularly for its impact on chronic disease risk with a focus on obesity, insulin resistance, gestational diabetes and type 2 diabetes.
---
Marco FERRONI
Executive Director, Syngenta Foundation for Sustainable Agriculture, Switzerland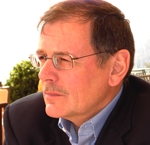 An expert in international agriculture and sustainability issues, Marco Ferroni joined the Syngenta Foundation for Sustainable Agriculture as its Executive Director in 2008, after a career in multilateral institutions and government.
Before joining the Foundation, Marco Ferroni worked at the Inter-American Development Bank (IDB) and the World Bank in Washington DC. As a Deputy Manager of the Sustainable Development Department of the IDB, he had responsibility for regional sector policy and technical support to the Bank's country departments. As the Principal Officer in the Bank's Office of Evaluation and Oversight, he directed evaluation studies that assessed the relevance, performance and results of Bank strategies and investments. As a senior advisor at the World Bank he advised on donor relations and directed work on international public goods and their role in foreign aid and international affairs. Earlier in his career, he was an economist and division chief for international economic relations in the government of Switzerland. Marco Ferroni holds a doctoral degree in agricultural economics from Cornell University.
---
Zhanyi GAO
Director, National Centre for Efficient Irrigation Technology Research, and Hon. Vice President of International Commission on Irrigation and Drainage, China
Dr. Zhanyi Gao (China) is the Director of the National Centre for Efficient Irrigation Technology Research attached to China Institute of Water Resources and Hydropower Research (IWHR). He has served with IWHR since 1989 and holds a Master's Degree from the North China Water Resources and Hydropower University (1989) and a Ph.D. from IWHR (2005). He served as senior researcher and the Director of the Department of Irrigation and Drainage, IWHR from 1996 to 2009. From 2005 to 2008 he served as the Vice President of International Commission on Irrigation and Drainage (ICID). Since 2003 he has served as Director, Board of Directors, Chinese Hydraulic Engineering Society. Up to now he has been project leader for 21 national and 6 international collaborative projects. As an expert he attended several projects and review activities funded by the World Bank, the Asian Development Bank, the Food and Agriculture Organization (FAO). His interested research areas include research and dissemination of water-saving technology, irrigation water management and assessment, irrigation development and food security, wastewater reuse, the effect of climate change on irrigated agriculture. Among his major publications are: Research and Innovation in Efficient Irrigation Technologies (March 2007); Integrated Wastewater Irrigation and Treatment, in Water Resources Journal (December 2003); Study on Polices for Subsidy of Water Saving in Agriculture, Water Resources Development Research (February 2006); Development of Multi Functions of Irrigation in China, in Journal of Economics of Water Resources, (January 2006); Strategy of Grain Security and Irrigation Development in China, in Journal of Hydraulic Engineering, (November, 2008).
---
Timothy GEARY
Canada Research Chair in Parasite Biotechnology, Director, Institute of Parasitology, McGill University
Timothy Geary earned a BSc in biology from the University of Notre Dame in 1975, then a PhD in pharmacology from the University of Michigan in 1980. He then spent 5 years on the faculty of Michigan State University in the Department of Microbiology and Public Health working on chemotherapy of malaria in the lab and in the field. Dr. Geary joined The Upjohn Company in Kalamazoo, Michigan in 1985 to lead a team in antiparasitic drug discovery. He rose to a senior leadership position in this area. Following the acquisition of the company by Pfizer, Tim joined the Institute of Parasitology at McGill in 2005 as a Tier I Canada Research Chair. He became Director of the Institute in 2008. Tim maintains an active collaborative research program on genomic and proteomic analysis of the host-parasite interface, focused on a mosquito-borne parasitic disease called elephantiasis (lymphatic filariasis) in humans. He is developing a program in African-centered antiparasitic drug discovery and is involved in efforts to repurpose old drugs for use in neglected tropical diseases. Dr. Geary is a consultant for several pharmaceutical companies, the Bill and Melinda Gates Foundation and the Tropical Diseases Research (TDR) arm of the World Health Organization, for which he serves on the Expert Drug Advisory Committee. Tim has published over 150 scholarly articles in his areas of expertise and is a frequent plenary lecturer at international conferences.
---
M. GOPALAKRISHNAN
Secretary General, International Commission on Irrigation and Drainage (ICID), New Delhi, India
Er. Gopalakrishnan, Master of Engineering (Honours) in Water Resources Development from University of Roorkee (now, IIT-R) and a Gold Medalist of the University, is the Secretary General of the International Commission on Irrigation and Drainage (ICID) since January 2004. He has over four decades of experience in Water Resources Sector. He had served earlier in various senior and responsible high positions and was a Member and Ex-officio Additional Secretary to Government of India in their apex technical organization dealing with water, Central Water Commission (CWC). He was the Coordinator of the Government's multi-disciplinary High level Task Force on Interlinking of Rivers that functioned between 2003-05. In addition to his current functions in the International Commission on Irrigation and Drainage, he serves several professional societies within and outside the country. Till recently, he was the President, Indian Water Resources Society. He served as a member of the Technical Advisory Committee of World Water Development Report 3 of the World Water Assessment Programme under UN- released during the World Water Forum 4 in Istanbul in March 2009. During the year 2010, the American Academy of Water Resources Engineers conferred the distinction and a Lifetime Achievement Award to Gopalakrishnan and inducted him as an Honorary Diplomate of AA WRE. Mr. Gopalakrishnan had to his credit over 100 papers on topics of Water Resources covering different aspects and perspectives.
---
Douglas HEDLEY
Executive Director, Canadian Faculties of Agriculture and Veterinary Medicine
Dr. Hedley is a private consultant following many years in the Canadian Public Service in Agriculture and Agri-food Canada, retiring in 2004 as Assistant Deputy Minister. He also serves as Executive Director for the Canadian Faculties of Agriculture and Veterinary Medicine, (CFAVM), with representatives from the five veterinary medicine and eight agricultural faculties in Canadian Universities. He continues to work on farm income issues in Canada and the USA, has provided training on governance issues in China, and explores farm marketing and processing approaches within Canada and North America. He was a member of a study team for the US National Academy of Sciences in Washington, with a final report in June 2008. He also coaches mid-career Public Servants in management and leadership. He has worked in several countries around the world, USA, South America, Africa and South East Asia with The Rockefeller Foundation and Winrock International. His overseas work involved agricultural economic development, development of graduate-level university training in economics, university development, and policy and program development and advice at Ministerial level. He holds Masters and Ph.D degrees in agricultural economics from Michigan State University and a Bachelor's degree in agricultural economics and business administration from the University of Guelph.
---
Chowdhury JALAL
Research Coordinator, Research and Evaluation Division, BRAC, Bangladesh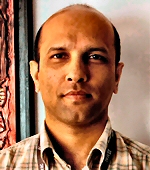 Dr. Chowdhury SB Jalal is a Research Coordinator at BRAC, a Bangladeshi development organization and is currently leading the Food Security and Nutrition Research Unit of the Research and Evaluation Division. He holds a medical degree from the University of Dhaka, in Bangladesh and a PhD in International Nutrition from Cornell University, USA.
After practicing medicine for three years, Dr. Jalal started his research career at BRAC in 1998. Most of his research focused on evaluating the impact of development programs implemented by the Government of Bangladesh and BRAC that are specially targeted to the poorest. His current areas of interest include program evaluation, food security, child nutrition, and subjective well-being.
Dr. Jalal is a part-time faculty at the John P Grant School of Public Health (JPGSPH) and a Resource Faculty at the Institute of Educational Development at BRAC University. He teaches monitoring and evaluation and epidemiology modules in the Masters of Public Health Program, and several other short courses for mid- to senior-level professionals. Additionally, he mentors national and international students from different universities. He also represents JPGSPH in the Project Management Committee and in the Technical Group of Consultants of Food Security and Nutrition Surveillance Project, a national-level undertaking by the JPGSPH. He also serves as a member of the Technical Committee of the Food Security Program-2006 (Nutrition Surveillance Component) of Bangladesh Bureau of Statistics, Government of Bangladesh.
---
Timothy JOHNS
Professor, School of Dietetics and Human Nutrition, McGill University
Dr. Johns is a Professor of Human Nutrition at McGill University. He is an Honorary Research Fellow with Bioversity International where he advises on policy and program activities on dietary diversity that seek to strengthen linkages between biodiversity conservation and nutrition and health. He is working jointly on mainstreaming these issues in international policy with Bioversity and the Secretariat of the Convention on Biological Diversity.
Prof. Johns is an ethnobotanist and nutritionist whose research interests focus on the traditional uses of plants for food and medicine in relation to issues of contemporary nutrition and health, the understanding of human adaptation in diverse environments and the evolutionary origins of diet and medicine. His work involves field studies with communities in Latin America, Sub-Saharan Africa and Canada in conjunction with laboratory analysis of chemical composition and medicinal properties of plants. He is an author of over 100 peer-reviewed publications as well as three books including With Bitter Herbs They Shall Eat it: Chemical Ecology and the Origins of Human Diet and Medicine (University of Arizona Press).
Dr. Johns graduated in Biochemistry from McMaster University and completed a Master's degree in Botany from the University of British Columbia. He obtained his Ph.D. in Biology from the University of Michigan before carrying out postdoctoral work at the University of California Berkeley. He is a member and former Director of the Centre for Indigenous Peoples' Nutrition and Environment at McGill. He is a Past-President of the International Society of Ethnobiology and the Society for Economic Botany.
---
Daniel JUTRAS
Dean, Faculty of Law, McGill University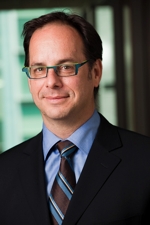 Dean Daniel Jutras joined the Faculty of Law, McGill University in 1985, after serving for a year as Mr. Justice Antonio Lamer's law clerk at the Supreme Court of Canada. In June 2009, he was named Interim Dean of the Faculty, and was appointed Dean in March 2010. Professor Jutras was promoted to the rank of Associate Professor in 1991, and Full Professor in 2001. From 2002 to 2004, Professor Jutras was on leave from the Faculty, acting as personal secretary to the Chief Justice of Canada, the Right Honourable Beverley McLachlin, in the position of Executive Legal Officer of the Supreme Court of Canada. Dean Jutras holds degrees from Harvard University and Université de Montréal, where he won the Governor General's gold medal. His teaching and research interests are in civil law and comparative law, with a focus on the law of obligations and civil procedure.
---
Dyno KEATINGE
Director General, World Vegetable Center (AVRDC), Taiwan
Dyno Keatinge holds a Doctorate in Agriculture from Queen's University, Belfast, Northern Ireland and is Visiting Professor of Tropical Agriculture at The University of Reading, UK. He has global expertise in crop agronomy and he has worked at ICARDA, IITA and ICRISAT. Presently, he is Director General of AVRDC – The World Vegetable Center based in Taiwan and vice-Chair of the Global Horticultural Initiative.
His driving concern is to encourage people to consume a sufficient but better balanced diet. Overcoming malnutrition is his principal goal. This implies not only vitamin and mineral deficiency problems but also imbalanced nutrition from excess carbohydrate and fat consumption which is causing obesity and now commonly serious human diseases such as type II diabetes and metabolic syndrome.
---
John KENNELLY
Dean, Faculty of Agricultural, Life & Environmental Sciences, University of Alberta
John J. Kennelly is Dean of the faculty of Agricultural, Life and Environmental Sciences (ALES) at the University of Alberta, now in hissecond five-year term which will end in 2014. From 1997 to 2004, Dr. Kennelly served as Chair of the Department of Agricultural, Food and Nutritional Science (AFNS) at the University of Alberta. He obtained his PhD from the University of Alberta in 1980 and BSc (1st Class Honors) from University College Dublin in 1976. Dr Kennelly joined the University of Alberta as Assistant Professor in 1980 and was promoted to associate professor in 1983 and to full professor in 1987. Dr. Kennelly is a Fellow of the Canadian Society of Animal Sciences and the International College of Nutrition and he has been the recipient of the American Society of Animal Science Nutrition Award as well as the Earl W. Crampton Award for Distinguished Service in Nutrition. He considers his most significant outreach accomplishment to be the establishment of the Western Canadian Dairy Conference in the early 1980s – today the conference attracts over 600 people annually.
---
Harriet KUHNLEIN
Professor Emerita of Human Nutrition
Founding Director, Centre for Indigenous Peoples' Nutrition and Environment (CINE), McGill University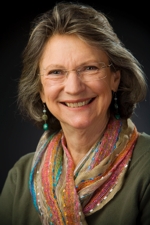 Harriet Kuhnlein is a nutritionist and Founding Director of the Centre for Indigenous Peoples' Nutrition and Environment (CINE) and Emerita Professor of Human Nutrition at McGill University. Dr. Kuhnlein received her Ph.D. from the University of California, Berkeley, and holds an honorary Doctor of Laws degree from The University of Western Ontario. She was Assistant, then Associate Professor at the University of British Columbia before joining McGill University as Director of the School of Dietetics and Human Nutrition in 1985, a position she held until the founding of CINE in 1993. Dr. Kuhnlein holds membership in several nutrition societies and the Canadian Society for Circumpolar Health. She is the 2001-02 recipient of McGill's Earle W. Crampton Award for Distinguished Service in Nutrition and the 1993 winner of the Canadian Jack Hildes Medal for Circumpolar Health. She is a Fellow of the American Society of Nutrition and a Fellow the International Union of Nutritional Sciences. Dr. Kuhnlein's research with Indigenous Peoples spans more than 25 years, and has included participatory research with many cultures of Indigenous Peoples in various parts of the world. She currently directs a Global Health Research initiative through Canadian Institutes of Health Research involving 12 cultures of Indigenous Peoples in different parts of the world, which has the overall intent to provide evidence that biodiversity inherent in traditional food resources of Indigenous Peoples fosters food security and good health, and should be environmentally protected. She has served as a member of the Advisory Board for the Canadian Institutes of Health Research- Institute of Nutrition, Metabolism and Diabetes, and with the Executive of the Canadian Coalition of Global Health Research. Dr. Kuhnlein chairs the Task Force on Traditional, Indigenous and Cultural Food and Nutrition of the International Union of Nutritional Sciences.
---
Jean-Paul LAFOREST
Doyen, Faculté des sciences de l'agriculture et de l'alimentation, Université Laval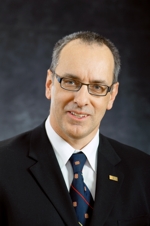 Jean-Paul Laforest was born in Montreal, Canada. He holds a BScA in Agronomy and an MSc in Animal Nutrition from Laval University and a PhD in Animal Physiology from University of Guelph. He spent a sabbatical year at the Wageningen Institute of Animal Science in The Netherlands, working in porcine reproductive physiology. He has been a faculty member at Laval University since 1987, becoming a full professor in 2000. Between 1999 and 2003, Mr. Laforest served as Chair of the Department of Animal Sciences. He has been Dean of the Faculty of Agriculture and Food Sciences since 2003. Mr. Laforest received best teacher awards from the Faculty and University in 2000 and 2001 respectively. He is the author and co-author of more than 45 refereed papers, 60 research reports and extension papers and more than 130 scientific communications; he has directed or co-directed more than 30 PhD and MSc students.
---
Jean LEBEL
Director, Agriculture and Environment Program, International Development Research Centre (IDRC), Ottawa

Jean Lebel is the Director of the Agriculture and Environment (AE) program area at the International Development Research Centre (IDRC). He is an environmental health specialist by training and contributed extensively to the development of ecosystem approaches to human health, an innovative way of implementing sustainable development principles into an action research framework. Dr. Lebel earned a master's degree in occupational health sciences and a graduate diploma in industrial hygiene from McGill University in Montréal, as well as a PhD in environmental sciences from the Université du Québec à Montréal (UQAM). Dr. Lebel is Associate Editor of the Ecohealth Journal. He is also the IDRC representative to the Board of the International Institute for Sustainable Development (IISD), and the representative of the Foundations (Syngenta, Rockefeller, Ford and IDRC) on the Fund Council of the Consultative Group on International Agricultural Research (CGIAR).
---
Chandra A. MADRAMOOTOO
Dean, Faculty of Agricultural and Environmental Sciences, McGill University
Professor Chandra Madramootoo is Dean of the Faculty of Agricultural and Environmental Sciences, Associate Vice-Principal of McGill University, a member of the senior academic leadership team of McGill University, and a James McGill Professor in the Department of Bioresource Engineering. He was the driving force behind the creation of the McGill Institute of Global Food Security, as well as McGill's Brace Centre for Water Resources Management. He served as the Founding Director of the Brace Centre for a seven year period. Chandra Madramootoo obtained his BSc(AgrEng), MSc and PhD degrees in agricultural engineering at McGill and has also developed his academic career at McGill as a professor in irrigation and drainage engineering, rising rapidly through the academic ranks. He is a registered Professional Engineer and member of the Ordre des ingénieurs du Québec.
Chandra Madramootoo is an internationally respected expert in water table management, irrigation, drainage, water quality, watershed management, land reclamation, agricultural research, and international agriculture development. He currently serves as the President of the International Commission on Irrigation and Drainage (ICID), and was Vice-President of ICID from 2000-2003, having served the ICID in numerous capacities prior to that.
Dean Madramootoo is a member of the Governing Board of the International Crops Research Institute for the Semi-Arid Tropics (ICRISAT), one of the 15 Centers supported by the Consultative Group on International Agricultural Research (CGIAR), and headquartered in Andhra Pradesh, India. He has served as a consultant to several Canadian and international agencies. His research and teaching in water resources management has led to extensive international involvement with governments and institutions in the Caribbean, Central Asia, China, Egypt, Guyana, India, Pakistan and Sri Lanka. As a result of his vision and innovation, he launched and convened the highly successful McGill Conferences on Global Food Security.
---
Grace MARQUIS
Canada Research Chair in Social and Environmental Aspects of Nutrition
Centre for Indigenous Peoples' Nutrition and Environment, McGill University
Grace S. Marquis is Canadian Research Chair in Social and Environmental Aspects of Nutrition in the School of Dietetics and Human Nutrition and the Interim Director for the Centre for Indigenous Peoples' Nutrition and Environment (CINE) at McGill University. She has worked in community research on child nutrition for 25 years, primarily in Peru and Ghana. Her research has examined determinants of diet and nutritional status of infants and young children living in poverty and the means by which individuals, communities, and societies can intervene to promote optimal nutrition. Longitudinal studies in Ghana have contributed to understanding the mechanisms by which HIV alters households' ability to provide optimal feeding and caregiving for infants and, based on this knowledge, to develop alternative feeding and caregiving strategies that will support child health and growth and are feasible for HIV-affected families to carry out. Projects in both Peru and Ghana support community-based adult education and income-generation activities in agriculture production to improve the availability, accessibility, and use of animal source foods in the diets of young children.
---
Cheryl MORDEN
Director, North American Liaison Office, International Fund for Agricultural Development (IFAD), Washington DC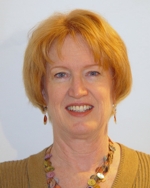 Cheryl Morden is the Director of the North American Liaison Office of the International Fund for Agricultural Development. In that capacity, she works to build partnerships and influence policy on behalf of IFAD's efforts to enable the rural poor to overcome poverty. Prior to joining IFAD, she served as Director of Policy and Communications for the International Center for Research on Women. Until 1998, she was the Associate Director for Development Policy for Church World Service and Lutheran World Relief. She has managed policy advocacy initiatives and education and mobilization campaigns involving coalitions of non-governmental and international organizations on a variety of international development issues, including foreign aid reform, hunger and food security, and gender and development. She holds a master's degree in international development education from the University of Pittsburgh.
---
David NABARRO
United Nations Secretary General's Special Representative on Food Security and Nutrition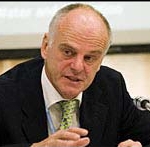 Born in London on August 26th 1949, David Nabarro studied at Oxford and London Universities and qualified as a physician in 1973. He has masters' degrees in reproductive endocrinology and community health. After a short period in the UK National Health Service he worked for six years in child health and nutrition programmes for Save the Children in Iraq, South Asia and East Africa, taught for six years at the London and Liverpool Schools of Tropical Medicine, served as Chief Health and Population Adviser to the British Government's Overseas Development Administration and in 1997 became Director for Human Development in the UK Department for International Development (DFID).
In 1999 he was selected to lead Roll Back Malaria at the World Health Organization (WHO). Within two years he was appointed as Executive Director at WHO (in the office of Gro Harlem Brundtland, Director General): he worked with her for two years on a variety of issues including the Commission on Macroeconomics and Health, Health Systems Assessments and the creation of the Global Fund to fight AIDS, Tuberculosis and Malaria.David was then appointed to lead the WHO cluster handling Food Safety, Emergency Health Action and Environmental Health. In 2003, after Dr Brundtland had moved on, David Nabarro was asked to head up the new WHO Department for Health Action in Crises, coordinating worldwide support for health aspects of crises preparedness, response and recovery.
In September 2005 David Nabarro joined the office of the UN Secretary General as Senior UN System Coordinator for Avian and Pandemic Influenza and United Nations Assistant Secretary‐ General. In January 2009 he was given the additional responsibility as Coordinator of the UN system's High Level Task Force on the Food Security Crisis. In October 2009, Ban Ki‐Moon, UN Secretary General, appointed David Nabarro as his Special Representative for Food Security and Nutrition.
---
Anwar NASEEM
Professor, Department of Natural Resource Sciences, McGill University
Anwar Naseem was born in Rawalpindi, Pakistan and grew up in Islamabad, Pakistan and Bangkok, Thailand. He received his BSc from McGill University in Biological Sciences and his PhD from the Department of Agricultural Economics at Michigan State University. Before joining the faculty at McGill, Anwar Naseem was a Postdoctoral Fellow at the International Food Policy Research Institute (IFPRI) based in Ethiopia. His areas of interest include agricultural development, economics of innovation, science and technology policy, and industrial organization. Dr. Naseem's specialization is in the fields of the economics of science and technology, the impact and regulation of agricultural biotechnology, intellectual property rights, modeling mixed R&D oligopolies, international agricultural development, the role of private sector in agricultural R&D, and science policy.
---
Arne OSHAUG
Professor in Public Nutrition and Research Director of the Food, Nutrition and Society Programme, Akershus University College, Norway
Arne Oshaug is a professor in public nutrition and the Research Director at Akershus University College of the programme Food, Nutrition and Society. He was chair of the Bilateral Partner Group of the UN Standing Committee on Nutrition (SCN) from 2000 to 2010; he is a member of the Working Group of the SCN on Capacity Development.
Arne Oshaug has conducted a number of curriculum development/teacher training/and educational planning workshops including: Nordic School of Nutrition, University of Oslo (1984, 1985); Uppsala University, Sweden (1983, 1986); University of Zimbabwe (1987, 1995); National Institute of Nutrition, Hyderabad, India (1985); University of Kelaniya, Sri Lanka (1985), Tribhuvan University, Nepal (2001). He has also conducted training workshops in four countries for the World Health Organization for nutrition personnel in problem analysis, planning and management of nutrition related activities. He has worked for a long time on the right to adequate food, and been engaged as a consultant in the Norwegian delegation to World Food Summit (WFS), WFS: five years later, and on negotiating the Right to Food Guidelines, which was ready in 2004 after two years of negotiations.
---
Rafael PEREZ-ESCAMILLA
Professor, Epidemiology & Public Health Director, Office of Community Health,
Yale School of Public Health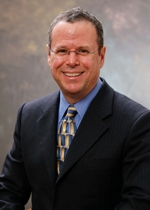 Dr. Rafael Pérez-Escamilla is Professor of Epidemiology & Public Health and Director, Office of Community Health, Yale School of Public Health. He is also Director and PI of the Connecticut NIH EXPORT Center of Excellence for Eliminating Health Disparities among Latinos (CEHDL). His public health nutrition and food security research has led to improvements in breastfeeding promotion, iron deficiency anemia among infants (by delaying the clamping of the umbilical cord after birth), household food security measurement and outcomes, and community nutrition education programs worldwide. His health disparities research involves assessing the impact of community health workers at improving behavioral and metabolic outcomes among Latinos with type 2 diabetes. He has published over 100 research articles and over 300 conference abstracts, book chapters, and technical reports.
---
Victoria QUINN
Senior Vice-President, Helen Keller International, Washington, DC
Victoria Quinn, Senior Vice President of Programs, has oversight for all of HKI programs. Dr. Quinn has more than 25 years of experience in Africa, Asia, and Latin America designing and managing complex and large-scale nutrition and maternal child health country programs and regional interventions. She is a respected international expert on nutrition policy and advocacy, infant and young child feeding practices, micronutrients and women's nutrition practices. She spent 16 years living and working in Ghana, Kenya, and Malawi, including working at UNICEF as Regional Coordinator of a multi-country nutrition policy, advocacy and surveillance effort, as well as numerous consultations for the World Bank, UNICEF, FAO, the Government of the Netherlands, and World Food Program on matters related to nutrition programs, food security and nutrition policy, supplemental feeding programs, and nutritional surveillance. In 1998, Dr. Quinn joined the Academy for Educational Development as Senior Technical Manager of Country Programs for the LINKAGES Infant Feeding Project. Since 2007 she has served as an Adjunct Associate Professor in the Friedman School of Nutrition Science and Policy at Tufts University in Boston. Over the years she has championed a pragmatic approach to prevent malnutrition in children and women, the Essential Nutrition Actions, which uses behavior change strategies to improve infant and young child feeding, women's nutrition and micronutrient practices. She joined Helen Keller International in September 2006 and is based in Washington, DC.
---
Vijaya RAGHAVAN
James McGill Professor, Department of Bioresource Engineering, McGill University
Vijaya Raghavan is a James McGill Professor in the Department of Bioresource Engineering. He joined McGill University in 1974 soon after obtaining his Ph.D. from Colorado State University. In the initial phase of his research career he studied the effects of compaction by agricultural machinery on the structure and productivity of the soil. The results of his research led to recommendations for soil conservation and zero-tillage practices that are still relevant after several decades. Subsequently, Vijaya has turned his attention to postharvest technologies and specifically on the drying and storage of crops and produce. His pioneering work on controlled environment storage technologies focused on the use of membranes and diffusion channels to passively alter storage conditions, thereby controlling the quality and longevity of produce. This innovative research brought him into contact with farmers near Montreal, and lead to the establishment of one of the first large-scale commercial storage facilities in Canada using this technology. Vijaya has also made significant contributions to the development of knowledge and technologies with enhanced heat and mass transfer for the drying and thermal treatment of agri-food produce in industrial and agricultural processes. The various processes developed by him for the use of particulate medium-based heating and drying systems have been put to use for the heat treatment of soybeans and other grains. Presently he is investigating the use of electro-technologies such as microwaves, radio-frequencies, and pulsed electric fields for the heating and processing of produce and grains. He has had the opportunity to share the benefits of his research efforts and expertise with people around the world. He was the director of three major projects funded by the Canadian International Development Agency (CIDA) to provide training and support to Indian and Chinese Universities, and to strengthen their capacity in postharvest technology and food processing by transferring technology and expertise. Also, he has been and is currently participating in developmental activities in parts of Africa, India and South America. Dr. Raghavan has been honored with many awards for his research work and contributions in drying and food processing, for outreach and development activities, for his teaching and mentoring of undergraduate and graduate students, and for his contributions to the many professional associations to which he belongs. He is a Fellow of ASABE, ASME, CSBE and FIIE.
---
Claudia RINGLER
Senior Research Fellow, Water Research Program, Environment and Production Technology Division, International Food Policy Research Institute (IFPRI), Washington DC
Claudia Ringler is a senior research fellow at the International Food Policy Research Institute where she co-leads the water research program of the Environment and Production Technology Division. She received a BA in business studies from Germany and Spain, a MA in International Development Economics from Yale University, and a PhD in Agricultural Economics from the Center for Development Research at University of Bonn, Germany.
Her research interests are water resources management--in particular, river basin management--and agricultural and natural resource policies for developing countries. Over the last five years she has undertaken research on the impacts of global warming for developing countries and on appropriate adaptation options at the local and national levels. She has published widely in the areas water management, global food and water security, natural resource constraints to global food production, and adaptation to climate change.
---
Florence ROLLE
Senior Liaison Officer, Food and Agriculture Organization (FAO) of the United Nations Liaison Office for North America, Washington DC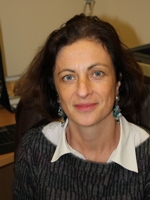 Florence Rolle is the new Senior Liaison Officer of the FAO Liaison Office for North America. She is an agronomist and environmentalist. She has worked for more than 15 years on agricultural and rural development in Europe and Africa, and more specifically 7 years for the private sector in water management and soil rehabilitation and 12 years in FAO on technical cooperation programmes. She has an Msc degree in Rural Resources and Environmental Policy from Wye College, UK and two equivalent Msc degrees in Agronomy, Water and Forest from the "Génie Rural, des Eaux et des Forêts and the "Institut National Agronomique Paris-Grignon", France. She joined FAO in 1998, first in Rome as an advisor to the Assistant Director General of the Technical Cooperation Department and then as a Donor Coordinator for the World Bank in Ethiopia before moving to the Washington office in September 2010. She began her career in Paris with the water and soil research institute of Vivendi, where she worked from 1991 to 1997.
---
Marie RUEL
Director, Food Consumption and Nutrition Division, International Food Policy Research Institute (IFPRI), Washington DC
Marie T. Ruel is Director of the Poverty, Health, and Nutrition Division, International Food Policy Research Institute since 2004. She has worked for more than 20 years on issues related to policies and programs to alleviate poverty and child malnutrition in developing countries. She has published extensively in nutrition and epidemiology journals on topics such as maternal and child nutrition, agricultural strategies to improve diet quality and micronutrient nutrition with a focus on women's empowerment, urban livelihoods, food security and nutrition; in the past years, she also led a global process to develop universal indicators of child feeding practices with the World Health Organization. She has served on various international expert committees, such as the National Academy of Sciences, the International Zinc in Nutrition Consultative Group, and the Society for International Nutrition Research. Her current research focuses on the evaluation and strengthening of social protection programs and targeted nutrition interventions to foster human capital formation. She also coordinates a Platform on Agriculture and Health Research, a global initiative aimed at promoting and coordinating policy research on the 2-way linkages between agriculture and health to foster synergies between the two sectors and enhance program and policy and program effectiveness in reducing livelihood, food, health and nutrition insecurity. Before joining IFPRI in 1996, she was head of the Nutrition and Health Division of the Institute of Nutrition of Central America and Panama/Pan American Health Organization (INCAP/PAHO) in Guatemala, where she worked for six years. She earned her PhD in international nutrition at Cornell University.
---
Bart SCHULTZ
Professor, Land and Water Development, UNESCO-IHE, Delft, and
Former Advisor, Rijkswaterstaat, Civil Engineering Division, Utrecht, The Netherlands
Prof. Schultz graduated from the Delft University of Technology, Delft, the Netherlands. He also obtained his PhD degree here on the topic 'Water Management of the drained lakes in the Netherlands'. His career includes more than 35 years of research, advising and project implementation in the field of land and water development, drainage, irrigation, flood management and environmental engineering.
The first part of his career he worked as head of the Water Management Division in the IJsselmeerpolders Development Authority. In addition to his part time appointment at the UNESCO-IHE Institute for Water Education he was until December 2009 top advisor in Rijkswaterstaat, Civil Engineering Division. In this capacity he was, among others, responsible for environmental impact studies on major hydraulic works, as well as for advice, design and implementation of large scale environmental engineering projects.
At UNESCO-IHE, Prof. Schultz is responsible for education and research in Land and Water Development. Under his guidance about 200 overseas participants obtained their Master of Engineering degree (MEng), more than 140 participants their Master of Science degree (MSc) and 12 participants their PhD degree.
From September 1999 to July 2002 he was President of the International Commission on Irrigation and Drainage (ICID).
He is author of more than 240 papers in the field of land reclamation, drainage, irrigation and flood management and editor of several proceedings of National and International Conferences. He is chairman of the Editorial Board of the ISI Science Journals Citation Index listed journal Irrigation and Drainage.
During his career he visited more than 30 countries to: (i) participate in international research; (ii) appraise, evaluate, or advice in projects; (iii) teach in the fields of land reclamation, drainage, irrigation and flood protection projects.
He is a member of the International Water Academy, Oslo, Norway.
---
Marilyn SCOTT
Director, McGill School of Environment, McGill University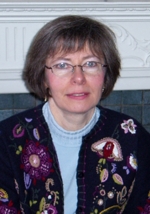 After receiving her PhD in Parasitology from McGill University, Marilyn spent two years at Imperial College, London, UK doing postdoctoral research in experimental parasite epidemiology. She returned to McGill University as an Assistant Professor in 1982. Her research on human and livestock parasites has taken her and her students to Mexico, Dominica, Guatemala, Colombia, Kenya, the former Zaire, and most recently, Panama. In collaboration with Dr. Kristine Koski (Dietetics and Human Nutrition, McGill) and a network of collaborators in Panama, she is examining the impact of conditional cash transfer and food voucher programs on the health of extremely poor Panamanian pre-school children, with a special focus on iron and vitamin A deficiency and intestinal parasites. In the area of host-parasite population dynamics, Marilyn's students are investigating the impact of parasitism on a fish ecosystem in Trinidad, energetic trade-offs induced in mice by concurrent stresses of parasitic infection, pregnancy and malnutrition, and biogeography and evolutionary relationships in mosquito vectors of malaria in Panama. She was the 1991 recipient of the Henry Baldwin Ward Medal from the American Society of Parasitologists for her contributions to the field by a researcher under the age of 40. In 2006, she received the Robert Wardle Award from the Canadian Society of Zoologists (Parasitology Section) for outstanding contributions by a Canadian to parasitology. Marilyn has held several administrative positions at McGill. She was Director of the Institute of Parasitology from 1990 and 2000. She was one of 6 professors charged with creating the McGill School of Environment (MSE) in 1998. Since then, she has served the MSE in various administrative capacities, and she spearheaded the development of a Graduate Option in Environment, now available to graduate students in 26 different programs across McGill University. She was appointed to a five-year term as Director of the MSE in June 2008.
---
Aly SHADY
Canadian International Development Agency, Ottawa
Aly Shady is Senoir Water Advisor at CIDA. He has graduated from Cairo University (Egypt), McGill University (Canada). He is a registered Professional Engineer (P.Eng.). He has been actively associated with international development in a number of capacities as a consulting engineer, agricultural specialist, irrigation and drainage engineer and water policy advisor. Mr. Shady has developed and managed more than 185 major projects, in more than 40 countries located in South and Central America, the Caribbean, Africa, Asia, Eastern Europe and Central Asia. He is the past President of the International Water Resources Association (IWRA), President Honoraire of the International Commission on Irrigation and Drainage (ICID), Governor and Co-founder of the World Water Council (WWC), member of the International Water Academy, member of the council of the International Hydropower Association (IHA) and founding member and Governor of the Arab Water Council (AWC). Mr. Shady's outstanding contribution has been widely recognized and he has received several awards in this respect including his recognition by the Head of Canada's Public Service by receiving the Award for Excellency in Policy in 2000, the Gold Medal Award of the Professional Institute of Public Service Canada (PIPSC) in 2002 and the Canada's Governors General - Queen Elizabeth Golden Jubilee medal in 2002. He has also received the Gold Medal of the World Water Council (2000), the Association of Professional Engineers of Ontario, Canada (1989).
---
Donald L. SMITH
James McGill Professor, Plant Science Department, McGill University
James McGill Professor Don Smith has been with McGill for more than 25 years; in that time, 53 graduate students have worked under his direct supervision, production and physiology of crop plants, more recently with an emphasis on plant-microbe interactions. Areas of research investigation include nitrogen metabolism, nitrogen fixation, root zone temperature stress and nodule development, development of methods for injection of metabolites into developing plants, barley production, use of plant growth regulators, intercropping, the dynamics of inter-plant competition, plant-microbe signaling, plants and climate change, biofuel crops, crop stress responses and biochar as a soil ammendment. He is involved in the physiological responses of crop plants to increasing atmospheric CO2 levels and to climate change, plant-microbe signaling and biochar effects on crop productivity. Throughout his research career, work on nitrogen fixation has been a consistent theme. Current work in this area includes signaling between symbiotic partners during establishment of the legume-rhizobia symbiosis. Altogether this research activity has resulted over 260 publications (from his postgraduate research activities and those of his graduate students), five patents issued and three others applied for, and a spin-off company (Bios Agriculture Inc.). During his 25 years at McGill he has been principal investigator on research grants totaling over $10 million, and has been a co-applicant on approximately $12.5 million in other funds. He currently leads the NSERC funded ($1.2 million per year) Green Crop Network on crops and climate change, including work on biofuels, and also heads the McGill Network for Innovation in Biofuels and Bioproducts (McNIBB). He has had international collaborations with the US, India, China, Russia, Brazil and Africa. Don Smith was honoured by the Association francophone pour le savoir (ACFAS) with the Prix Michel-Jurdant - 2007.
---
Noel SOLOMONS
Co-founder and Scientific Director, Center for Studies of Sensory Impairment, Aging and Metabolism (CeSSIAM), Guatemala
Noel W. Solomons was born in Boston, Massachusetts. He has worked on the clinical, metabolic and public health issues of nutrition in relation to health in Guatemala since 1975. He has been co-founder and Scientific Director of the Center for Studies of Sensory Impairment, Aging and Metabolism (CeSSIAM) in Guatemala for the past 25 years. He received his undergraduate and medical training at Harvard University and his clinical and specialty training at the University of Pennsylvania and the University of Chicago. He has held faculty or visiting professor appointments over his career at The University of Chicago and Massachusetts Institute of Technology in the USA, Universidad "Francisco Marroquín" in Guatemala, Universidade Federal de Rio de Janeiro in Brazil, University of Jakarta in Indonesia, Universidad Agraria "La Molina" in Peru, and University of Manitoba in Canada. Noel has served as chairman of the Committees on Nutrition and Urbanization and Diet, Nutrition and Long-term Health of the International Union of Nutritional Sciences. He is Director for Central America of the Nevin Scrimshaw International Nutrition Foundation in Boston, Board Member of the Hildegard Grunow Foundation in Munich, Advisory Board Member of the Nestlé Nutrition Institute, and a Fellow of the American Society for Nutrition. He is a member of the Guatemalan National Academy of Medical, Physical and Natural Sciences and the Spanish Academy of Nutrition and Food Science. He has over 600 publications including original papers, review articles, books and chapters in books. The current research interests of CeSSIAM include: the safety and efficacy of micronutrient fortification and supplementation: growth body composition and health; and the relation of dietary intake patterns to the resistance to infectious disease and the maintenance of long-term health and function.
---
Eugene TERRY
Agricultural Research and Development Specialist, Washington DC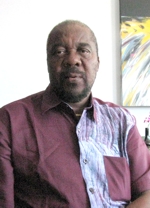 Eugene Robert Terry was born in Sierra Leone, and is an agricultural research and development specialist with forty-six years of accumulated professional experience in international agricultural research and development. He holds a BSc in agriculture and an MSc in plant pathology from McGill University, Montreal, Canada, and a PhD in plant pathology from the University of Illinois, Urban-Champaign, Illinois, Within his academic discipline of plant protection, Dr. Terry specialized in plant pathology/virology/epidemiology, and has over twenty years of accumulated experience in crop protection research specializing in two (2) of sub-Saharan Africa's major staple crops rice and cassava.
Dr. Terry has held leadership positions in institutional management, in universities, international agricultural research institutes, and international development agencies. USA. He has been associated with the University of Sierra Leone, and has held the position of Plant Pathologist and Director of International Cooperation and Training, at the International Institute of Tropical Agriculture (IITA), Ibadan, Nigeria.
Dr. Terry was the first Director General of the West Africa Rice Development Association (WARDA-now the Africa Rice Center (ARC), Bouake, Cote d'Ivoire, a position he held for nine (9) years, where he provided the leadership for the path breaking research conducted by the World Food prize Laureate Dr Monty Jones on the inter-specific hybridization of rice that produced the now popular NEW Rice for Africa –NERICA Varieties. He then joined the World Bank in Washington DC , first as an Advisor (Agricultural Research and Extension Group-ESDAR), and then later as Crops Advisor , in the Agriculture Rural Development (ARD) Department, of The World Bank.
Upon retirement from the World Bank, Eugene Terry was appointed Founding (Implementing) Director, The African Agricultural Technology Foundation (AATF) 2002 -2004 which is designed to promote public-private partnerships in agriculture. In his capacity as the CEO of the AATF, Dr Terry successfully laid the foundation for the high-powered negotiations between Africa's agricultural public sector institutions and private sector organizations who hold proprietary agricultural technology, and served as a Trustee on the Board of AATF until November 2009. Dr Terry also served as the Chair of the Board of Trustees of the World Agro-Forestry Centre (ICRAF) until 2007.
Dr. Terry is currently a Trustee on the boards of several organizations/institutions which include the World Vegetable Centre ( the Asian Vegetable Research Centre (AVRDC) Taiwan, the Syngenta Foundation for Sustainable Development (SFSA), and is a member of the steering/advisory council of two major African Projects - BioCassava + and Virus Resistance for Cassava in Africa (VIRCA).
Dr. Terry is one of the four Global Authors of the recently released framing document entitled Transforming Agricultural Research for Development which was the lead background paper for the recent Global Conference on Agricultural Research for Development, (GCARD) held in Montpellier in March 2010. Dr. Terry was recently awarded the 2010 Presidential (Republic of Mali President) Award for Outstanding Contributions to Rice Research and Development in Africa.
---
Rebekah YOUNG
Senior Economist, Canadian Department of Finance, Ottawa
Rebekah Young works on international development policy as a Senior Economist with the Canadian Department of Finance. In this position, most recently she has been exploring the potential of innovative financing mechanisms to incentivise agricultural innovation in developing countries. She has also worked at the Canadian International Development Agency (CIDA). Prior to joining government, Rebekah worked on development and private sector issues with the World Business Council for Sustainable Development (WBCSD) and Hatch Associates. She holds an MBA from INSEAD, a Master's degree in environmental assessment and evaluation from the London School of Economics, and a chemical engineering degree from McGill University.
---