---
CONFERENCE CO-CHAIRS
HEATHER MUNROE-BLUM, OC, PhD, FRSC
Principal and Vice Chancellor, McGill University
Heather Munroe-Blum is Principal and Vice-Chancellor of McGill University and Professor in Medicine. A distinguished psychiatric epidemiologist, she has dedicated her career to the advancement of higher education, science and innovation, in Canada and internationally, advising governments and other organizations on the role that universities and research play in advancing international competitiveness and enriching societies. Prof. Munroe-Blum serves on numerous not-for-profit and private boards. She is President of the Conférence des recteurs et des principaux des universités du Québec (CREPUQ) and she serves on the executive committees of the Association of Universities and Colleges of Canada (AUCC) and the Association of American Universities (AAU). She chairs the AUCC Standing Advisory Committee on University Research (SACUR), and is a member of the Board of Governors of the Council of Canadian Academies. She is also a member of the federal Science, Technology and Innovation Council (STIC), of the Canada Foundation for Innovation, and of the Trilateral Commission. She serves on the boards of the Sir Mortimer B. Davis Jewish General Hospital, the Conférence de Montréal, the Yellow Pages Group, and the Canada Forum of Rio Tinto Alcan. She was a founding director of the Medical and Related Sciences Discovery District (MARS) and Genome Canada (where she also served as Vice-Chair of the Board) and has also served on the boards of the former Medical Research Council of Canada, Neurosciences Canada, the Four Seasons Hotel, Alcan, and Hydro One, among others. Prof. Munroe-Blum holds a Ph.D. with distinction in epidemiology from the University of North Carolina at Chapel Hill, in addition to M.S.W. (Wilfrid Laurier University) and B.A. and B.S.W. degrees (McMaster University). Named an Officer of the Order of Canada for her outstanding record of achievements in science, innovation and higher education policy, she holds numerous honorary degrees from Canadian and international universities. Prof. Munroe-Blum is a Specially Elected Fellow of the Royal Society of Canada and a Senior Fellow of Massey College. She was named a Grande Montréalaise, Montréal's highest honour, in 2008.
MARILYN KNOX
President, Nestlé Nutrition Canada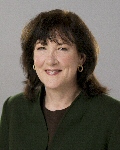 Ms. Marilyn Knox brings extensive experience in business, government and health. She is currently President – Nestlé Nutrition Canada. With a background in government, trade association and community health, she was Deputy Minister for the Ontario Ministry of Tourism and Recreation; Assistant Deputy Minister, Food Industry, Ontario Ministry of Agriculture; and established Ontario's first Premier's Council on Health Strategy. Health and Nutrition are the core commitments running through 30 years of contribution. For the new Global Nestlé Nutrition Organization, she established a North American hub for a $225 million HealthCare business and led the integration of a $500 million Medical Nutrition acquisition. Currently, with Nestlé Canada, she sits on the Canadian Market Executive Team and oversees the Nutrition Business. These businesses have been grown profitably and are category leaders in innovation based on effective consumer/patient/medical research and communication. Ms. Knox received her Bachelor of Science degree in Nutrition from the Mt. Allison University in New Brunswick as well as a Graduate Diploma in Nutrition, School of Hygiene, from the University of Toronto and Dietetic Internship from Vancouver General Hospital. She completed Masters Certificate in Marketing Communication, York University. She is a Fellow of the Canadian Dietetic Association. She was 1997/98 Chair of the Board for the Food & Consumer Products Manufacturers Association. In addition to work responsibilities, Ms. Knox offers her expertise and advice through Board membership in recent years with Aim Funds, Toronto Waterfront Revitalization Corporation, Institute for Work and Health, CIHR-Institute for Population Health Advisory, EQAO, Mount Allison University National Advisory, and she currently chairs the Board of ParticipACTION Ms. Knox has been awarded professional and business recognition most recently with the 2002 Knight of the Golden Pencil for leadership and outstanding contribution in the Canadian Food Industry.
SPEAKERS AND PANELISTS
ALEX ABLAEV
President, Russian Biofuels Association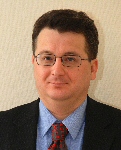 Alex Ablaev is the President of Russian Biofuels Association. Prior to joining the Association, Dr. Ablaev was the Senior Manager of Genencor Division, Danisco. He has over 20 years of diverse experience in international business, government relations, venture capital, M&A and project management. Alex received his master degree in physics in Novosibirsk State University and his MBA degree in Ross School of Business University of Michigan (Ann Arbor, USA). He is also the Vice President for Foreign Affairs of Russian Biotechnology Organization and an active author in national and international journals. He is an avid snowboarder, photographer and enjoys extreme fishing.
ALY ABOU-SABAA
Director, Agriculture and Agro-Industry Department, African Development Bank
Mr Abou-Sabaa is the Director of the Agriculture Department of the African Development Bank. He has over 25 years of diverse experience in the fields of management, civil engineering, project management, infra-structural development, water resources management of large and small scale civil engineering and agriculture projects as well as agriculture investment promotion and implementation in 35 countries in Africa, Asia, and USA of which 17 years are with African Development Bank working in various capacities. He holds an M.Sc. in Civil Engineering, Montana State University, USA, 1989 and a B.Sc. in Civil Engineering, Alexandria University, Egypt, 1983. Established in 1964, the African Development Bank (AfDB) Group's mission is to help reduce poverty, improve living conditions for Africans and mobilize resources for the continent's economic and social development. With this objective in mind, the institution aims at assisting African countries – individually and collectively - in their efforts to achieve sustainable economic development and social progress. Combating poverty is at the heart of the continent's efforts to attain sustainable economic growth. To this end, the Bank seeks to stimulate and mobilize internal and external resources to promote investments as well as provide its regional member countries with technical and financial assistance.
ABDUL-KARIM ADAM
Senior Planning Officer, Nanumba North District, Ghana, West Africa
Mr. Abdul-Karim Adam is a Senior Planning Officer at Nanumba North District Assembly, Ministry of Local Government and Rural Development (MLGRD). He holds a BA and MA from the University of Ghana, Legon. Previously he held positions with the Ghana Education Service, and was a past District Planning Officer for the Ministry of Local Government and Rural Development.
MICHEL BARNIER
Member of the European Parliament, Former Minister of Agriculture, France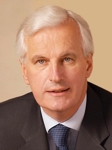 Michel Barnier was born in Grenoble, France, and holds a business degree from the Ecole Supérieure de Commerce de Paris. In 1978 he became the youngest elected Member of the French National Assembly, when he won over his local Savoie constituency for the RPR party. He subsequently served this region for 17 consecutive years, both at the head of the local executive and on the national level as Member of the National Assembly and as Senator. During this period he launched the candidacy and served as co-chairman of the organizing committee of the 1992 Winter Olympic Games in Albertville with Jean-Claude Killy. He served as Minister of the Environment from 1993 to 1995, Minister of European Affairs from 1995 to 1997 and then Minister of Foreign Affairs from 2004 to 2005. In 1999, he joined the European Commission headed by Romano Prodi as Commissioner in charge of Regional Policy and the Reform of European Institutions. He sat in virtue of this position in the Presidium of the European Convention drafting the European Constitutional Treaty, where he was notably in charge of the development of the constitutional framework for defence cooperation in Europe. In February 2006, he became Vice President of Mérieux Alliance, a leading global actor in the field of biotechnology and diagnostics, where he was in charge of corporate international development. From 2005 to his nomination at his present position, Michel Barnier was the special advisor to the President of the European Commission. In this capacity, he drafted a report for the European Union on the prospects of coordinated management of civil and humanitarian emergencies. He is currently Vice President of the European People's Party. Following Nicolas Sarkozy's victory in the presidential election of June 2007, Michel Barnier was appointed Minister of Agriculture and Fisheries of the French government.
CAROLINE BEGG
Director of Stage (Internship), Farm Management and Technology Program, and
Faculty Lecturer, Plant Science, McGill University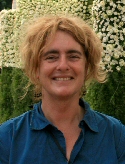 Caroline Begg conducts research on the relationships between spatial patterns of crop and soil parameters in agricultural fields. Her goal is to increase agricultural producer's awareness of variability within the field and the impact this has on crop growth, on the application of fertilizers and manures and the effect on nutrient and soil loss from fields. The research involves on-farm fieldwork using GPS and includes interactions with producers and agro-environmental clubs. The crop and soil data and spectral images are analyzed using GIS software. As well she is involved with the development of a Web site to present the results obtained as a "How to Manual" suitable for perusal by agricultural producers. Her additional interest is the development of sustainable ecological agriculture practices.
MAMARU TSIDKU BELETE
Head, Bureau of Water Resources Development, Amhara National Regional State, Ethiopia
Mr. Mamaru is the Head of the Regional Bureau for water for the AMHARA region in Ethiopia. Mr. Mamaru holds a Masters degree in Irrigation from Rajastan University in India. He held a number of senior positions in the water sector of Ethiopia, and has worked in different organizations such as the Valley Development. He is also a member of the Steering Committee that manages the Canadian project: Sustainable water harvesting in the AMHARA
HENK-JAN BRINKMAN
Senior Adviser for Economic Policy, World Food Programme
Henk-Jan Brinkman is Senior Adviser for Economic Policy in the World Food Programme, based in New York. Previously, he was chief Economic Analysis and chief Food Security Policy and Markets in the Office of the Executive Director of the World Food Programme in Rome, Italy. From 2001 to 2006 he was a Senior Economic Affairs Officer in the Executive Office of the Secretary General of the United Nations, where he advised the Secretary-General and Deputy Secretary-General on economic, social and environmental issues. Between 1989 and 2001, he was in the Department of Economic and Social Affairs of the United Nations Secretariat, where, inter alia, he contributed to the World Economic and Social Survey. He holds an M.A. in economics from the University of Groningen in the Netherlands and a Ph.D. in economics from the New School for Social Research in New York City. He has written on such topics as economic adjustment in Africa and human stature as a measure of the standard of living. He is the author of Explaining Prices in the Global Economy: A Post-Keynesian Model, which was published by Edward Elgar in 1999. He holds Dutch citizenship.
JONATHAN CAMPAIGNE
Executive Director, PRIDE AFRICA-DrumNet, Nairobi, Kenya
Jonathan Campaigne, Chairman and creative force in the emergence of PRIDE AFRICA as one of the largest microfinance networks in East Africa with operations in Tanzania, Uganda, Zambia, Malawi and Kenya, each now independently managed. As the founder of PRIDE (Promotion of Rural Initiatives and Development Enterprises) in 1988, Mr. Campaigne has drawn on his extensive international experience, group solidarity microcredit principles and an entrepreneurial flair to build a highly disciplined credit system for the micro-entrepreneur in Africa. Running a fast growing financial and information services business targeting micro-entrepreneurs in five countries and serving over 200,000 clients (64% women) from over 70 branches requires a mass marketing approach backed up by custom designed software and integrated systems technology. Determination and a consistent vision have been instrumental in this success. Since 2003, Jonathan has focused his energies on the development of DrumNet, a transaction platform linking the principal stakeholders along the agriculture supply chain, namely buyers and farmers, input suppliers and banks. DrumNet acts as the bridging mechanism through which all parties can interact to successfully and equitably fulfill their business objectives and share business risks. After three years of research, development and piloting, a roll out is planned for in 2007. Jonathan is an active member and Past President of the Rotary Club, Nairobi, past Director of the Aga Khan Health Services Board, Director of ABC Bank in Kenya, Member of the NGO Council of the World Agriculture Forum, and is a Director of PRIDE Tanzania.
HARMEL CAZEAU
Coordonateur National, Conseil National sur la Sécurité Alimentaire, Ministère de l'Agriculture, des Ressources Naturelles et du Développement Rural, Port-au-Prince, Haïti
Harmel Cazeau est ingénieur-agronome avec une spécialisation en économie et développement rural. Il est Coordonateur Nationale de la Sécurité Alimentaire (CNSA), responsable du Réseau décentralisé d'information sur l'Insécurité Alimentaire et la vulnérabilité. Ses responsabilités incluent collecte d'informations auprès des institutions intervenant dans le domaine de la sécurité alimentaire, animation des plates formes de concertation (observatoires de sécurité alimentaire), suivi de la sécurité alimentaire, mise en place d'outils d'aide à la décision par des analyses et des publications.
GAIL CHMURA
Director, Global Environmental and Climate Change Centre (GEC3), Quebec
Dr. Gail Chmura is an Associate Professor in the Geography Department of McGill University and Director of Quebec's Global Environment and Climate Change Centre. Before joining McGill she obtained her Ph.D. in Marine Sciences from Louisiana State University. Dr. Chmura examines the response of coastal ecosystems to sea level rise and climate change, using studies of modern and paleoenvironments to predict future responses. She is also concerned with the role of tidal salt marshes and mangroves as sources of greenhouse gases and sinks for carbon.
Hon. MICHAEL CHONG
MP, Wellington-Halton Hills
Michael Chong was first elected to Parliament in 2004 and represents the riding of Wellington-Halton Hills. In 2006, Michael served in the federal cabinet as President of the Queen's Privy Council, Minister of Intergovernmental Affairs and Minister for Sport. Prior to his election, Michael acted as Chief Information Officer for the National Hockey League Players' Association and as a senior technology consultant to the Greater Toronto Airports Authority for the redevelopment of Pearson International Airport. He has also held information technology positions at Barclay's Bank and Research Capital Corporation.In 1997, Michael co-founded the Dominion Institute, an organization committed to raising Canadians' awareness of history and civics. He is also a former board member of the Elora Festival and the Elora Festival Singers, as well as a member of the Corporation of Trinity College, University of Toronto. Michael also attended Trinity College at the University of Toronto where he obtained a degree in philosophy. Michael grew up and still lives just outside of Fergus in Wellington County, Ontario.
NEIL CONKLIN
President, Farm Foundation
Neilson C. Conklin is President of Farm Foundation. Prior to joining Farm Foundation in January 2008, Dr. Conklin was director of the Market and Trade Economics Division of USDA's Economic Research Service. The Market and Trade Economics Division provides a broad range of economic research and analysis on global agricultural markets. Prior to his service at USDA, Dr. Conklin was chief economist at the Farm Credit Council. Between 1984 and 1988, Conklin worked at the USDA Economic Research Service in various capacities including fruit and vegetable outlook and as deputy director of the Agriculture and Trade Analysis Division. He also served as chief of the Agriculture Branch at the Office of Management and Budget and on the faculties of Colorado State University, the University of Arizona and Arizona State University. Conklin received a Ph.D. in agricultural and applied economics from the University of Minnesota. He also holds an M.S. degree in agricultural economics from the University of Wyoming and a B.A. in history from Castleton State College in Vermont.
DAVE CONLEY
Senior Consultant, Founding Partner, The Aquaculture Communications Group, LLC
Dave Conley is a Senior Consultant and Founding Partner of the Aquaculture Communications Group (ACG). His career in aquaculture grew out of his interests and training in agriculture, renewable resources development, and parasitology. He has over 36 years of diverse practical experience in food and fibre production, research, journalism, public policy development, public education, and communications. From 1999 to 2004 Dave served as Communications and Policy Advisor to Canada's first and only Commissioner for Aquaculture Development at Fisheries and Oceans Canada, and was part of the team that produced two strategic policy documents for the Minister of Fisheries and Oceans - Achieving the Vision, 2003, and Recommendations for Change, 2003. He holds a M.Sc. in Parasitology from the Institute of Parasitology, McGill University, and a B.Sc. (Agr.), Renewable Resource Development, from the Faculty of Agricultural and Environmental Sciences, McGill University. He also holds a Diploma in Agriculture, Farm Business Management, from Kemptville College, University of Guelph.
JIM CORNELIUS
Executive Director, Canadian Foodgrains Bank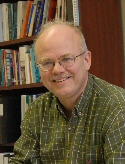 Jim Cornelius is the Executive Director of Canadian Foodgrains Bank, a position he has held since 1997. The Canadian Foodgrains Bank is a consortium of 15 Canadian church agencies that mobilizes and programs food and cash resources to address hunger around the world. In the last 25 years, the Canadian Foodgrains Bank has supplied over one million tonnes of food to various parts of the world, and supported many food security and nutrition initiatives. Prior to his appointment as Executive Director, Jim worked as a management consultant for 16 years, specializing in international relief and development. He conducted numerous assignments for the Canadian International Development Agency and various non-governmental organizations. He was lived, work in and traveled to various countries around the world. Jim did his graduate studies in international development at Carleton University's Norman Paterson School of International Affairs in Ottawa. He has an Honours B.A. in Sociology and African Studies from York University in Toronto, and studied Business Administration at Ryerson Polytechnical Institute in Toronto.
MARK CURTIS
Department of Natural Resource Sciences, McGill University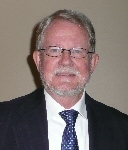 Dr. Mark Curtis is an Associate Professor in the McGill University Faculty of Agricultural and Environmental Sciences and Director of the McGill-UNEP (United Nations Environmental Assessment Programme) Collaborating Centre on Environmental Assessment. In collaboration with UNEP he directs an international masters program in environmental assessment. He also serves as a facilitator for the UNEP Network of Institutions for Sustainable Development (NISD), which promotes international research and capacity building in developing countries. Dr. Curtis' scientific background includes 30 years of research and consulting in environmental assessment and ecology. He is presently involved in applying integrated environmental assessment methodology in support of food security and sustainable rural development in East Africa.
JOSE GERALDO EUGENIO DE FRANÇA
Executive Director, Embrapa, Brazilian Agricultural Research Corporation
Geraldo Eugenio de França is an agricultural engineer and Executive Director of the Brazilian Agricultural Research Corporation (EMBRAPA). He is head of the Research and Development Department, a member of the Chamber on Sugar Cane and Ethanol, Ministry of Agriculture of Brazil, and researcher at IPA – Empresa Pernambucana de Pesquisa Agropecuária – IPA. His research activities focus on cereal breeding and vegetable breeding.
FRANÇOIS DAGENAIS
Director of External Financing and Investment Projects,
Inter-American Institute for Cooperation in Agriculture (IICA)
François Dagenais is currently Director of External Financing and Investment Projects with the Inter-American Institute for Cooperation in Agriculture (IICA) in San Jose, Costa Rica. He has held positions of increasing responsibility with IICA over the past 10 years. Prior to that he worked with CIDA in Honduras and was Assistant Deputy Minister in the Quebec Department of Agriculture. He has worked on agriculture, rural development, and natural resources projects in Latin America, the Caribbean, China, and several countries in Africa. He holds BSc and MSc degrees in agriculture from McGill and Laval, and a PhD from Montpellier. He has authored numerous reports on agriculture, project management and analysis, and food aid.
CHRISTOPHER DELGADO
Coordinator, Global Food Response Program, and Strategy and Policy Adviser for Agriculture and Rural Development, World Bank
Christopher Delgado joined the World Bank in April 2006 as Strategy and Policy Adviser in the Agriculture and Rural Development Department. He also task manages the Bank's US$2 billion Global Food Crisis Response Program (GFRP). He came to the Bank from nearly 27 years at the International Food Policy Research Institute (IFPRI), and also held for 11 years a part-time external faculty appointment at the Johns Hopkins University Nitze School of Advanced International Studies. He has worked extensively in Africa and Asia. From 2003 until joining the Bank, he was a joint appointee with IFPRI of the International Livestock Research Institute (ILRI) in Nairobi, Kenya, where he directed ILRI's Markets Theme. He holds a Ph.D. in Economics from Cornell University and is the author or editor of 6 books and over 100 research monographs and professional papers in agricultural economics, published in several languages.
DEREJE BIRUK GEBREMEDHIN
Team Leader, Sustainable Water Harvesting and Institutional Strengthening (SWHISA) Project, CIDA Project, Ethiopia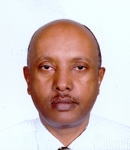 Gebremedhin is currently a national team leader in the Sustainable Water Harvesting and Institutional Strengthening (SWHISA) Project, in the Amhara Region of Ethiopia. The project is funded by CIDA, and managed by HYDROSult Inc. of Canada. It focuses on building capacity of farmers and their institutions as well as those government agencies that work with farmers in the use of water for Irrigation for the ultimate goal of food security of poor farmers in selected districts of the Amhara region of Ethiopia. Previously Mr. Dereje was head of the Bureau of Agriculture, and later on General Manager of the Environment Protection, Land Administration and Use Authority of the Amhara Region of Ethiopia. He holds an MSc in Agronomy from Free State University, South Africa. He has wide experience in Agricultural Development, Food Security, Environment, as well as in small scale water harvesting.
JOE DEWBRE
Senior Agriculture Policy Analyst, Development Division of the Trade and Agriculture Directorate, Organisation for Economic Co-operation and Development (OECD)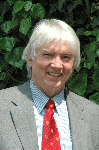 Joe Dewbre is a Senior Economist in the Development Division of the OECD's Trade and Agriculture Directorate. Currently he splits his time between major research projects on food security and the role of agriculture in economic growth and poverty. He holds a PhD in Agricultural Economics from Washington State University. Before coming to the OECD in 1989, Joe was a senior economist in the Australian Bureau of Agriculture and Resource Economics.
SHI-YOU DING
Senior Researcher, National Renewable Energy Laboratory, Colorado
Shi-You Ding is Senior Scientist and Project Leader, Biosciences Center / National Bioenergy Center, National Renewable Energy Laboratory (NREL), Golden, in Colorado. His research has been focused on plant biology, the structure and biochemistry of plant biomass biodegradation systems. He has discovered three new bacterial cellulosome systems (together with R. Lamed, E. Bayer, H. Flint) including Acetivibrio cellulolyticus, Bacteroides cellulosolvens, and the most complicated cellulosome system found so far, that from Ruminococcus flavefaciens. He has also discovered a thermophilic bacterial cellulase system (together with NREL enzyme technology team), resulting in 6 US patents and licensed to industries. Dr. Ding has proposed a new concept of biomass recalcitrance: the structural and chemical features that have evolved in plant cell wall materials are resistant to the processes of converting biomass to biofuels. He has been instrumental in the development of new research facility at NREL, the Biomass Surface Characterization Laboratory (BSCL). His recent focus has been on development of chemical imaging tools for characterizing biomass conversion systems (plant cell walls, enzymes, and microbes) at nanometer-scale resolution (together with X. S. Xie, J. Squier, and S. Smith). Dr. Ding has published over 55 peer-reviewed papers, invited reviews and holds 6 patents.
BERT DRAKE
Plant Physiologist, Smithsonian Environmental Research Center
Dr. Bert G. Drake is a plant physiologist at the Smithsonian Environmental Research Center in Edgewater, Maryland and the leader of two major ecosystem projects on the impacts of rising atmospheric CO2 and climate change. The Chesapeake Bay wetland study is now in the 23rd year making it the longest running experiment of its type ever undertaken. In collaboration with NASA, the CO2 study was expanded in 1996 to include similar studies of a nutrient and water limited dwarf oak forest on Merritt Island Wildlife Refuge at the Kennedy Space Center, Florida. These studies have resulted in more than 100 publications and involved collaborators, post doctoral fellows and graduate students from many foreign countries and the US. A popular lecturer, he has been invited to speak on the impact of global warming on terrestrial ecosystems to a wide range of educational and professional organizations. In 2005, he was designated the Distinguished Science Lecturer by the Smithsonian Institution for his long record of research and public outreach.
VICTOR DUKHOVNY
Director, Scientific Information Center, Interstate Coordination Water Commission (SIC ICWC)
Viktor Dukhovny is Director, Scientific Information Center, for the Interstate Coordination Water Commission. Dr. Dukhovny's field of activity is water management at basin and transboundary river levels. He also works on technical leadership and general management of irrigation system and land development, elaboration of principal provisions on basin water management, research coordination, scenario development and assessment.
MARCO FERRONI
Syngenta, Foundation for Sustainable Agriculture
An expert in international agriculture and sustainability issues, Marco Ferroni joined the Syngenta Foundation as its Executive Director in 2008, after a career in multilateral institutions and government. Before joining the Foundation, Marco Ferroni worked at the Inter-American Development Bank (IDB) and the World Bank in Washington DC. As a Deputy Manager of the Sustainable Development Department of the IDB, he had responsibility for regional sector policy and technical support to the Bank's country departments. As the Principal Officer in the Bank's Office of Evaluation and Oversight, he directed evaluation studies that assessed the relevance, performance and results of Bank strategies and investments. As a senior advisor at the World Bank he advised on donor relations and directed work on international public goods and their role in foreign aid and international affairs. Earlier in his career, he was an economist and division chief in the government of Switzerland, working in development cooperation. Marco Ferroni holds a doctoral degree in agricultural economics from Cornell University. He has worked in Latin America, Africa and Asia and is a frequent lecturer and guest speaker on topics that include agriculture, food security, development finance, and trade. He is a Swiss national, married, with two children.
SAM GAMEDA
Agriculture and Agri-Food Canada
Dr. Samuel Gameda, is a Research Scientist with Agriculture and Agri-Food Canada in Ottawa. He has carried out extensive research in climate and agriculture, including the development of climate datasets and climate change scenarios that have been instrumental in a number of evaluations, such as determination of regional and national estimates of greenhouse gas emissions and removals, and impacts on agroclimatic indices and crop production. Dr. Gameda has over 50 scientific and technical publications. His current research is focused on the study of interactions between land use and climate, in particular the impact of land use change on regional climate. He is also involved in international development work, currently coordinating a capacity building project in Ethiopia that establishes partnerships between the Canadian and Ethiopian Soil Science Societies.
HAFEZ GHANEM
Assistant Director-General, Economic and Social Development Department Food and Agriculture Organization of the United Nations (FAO)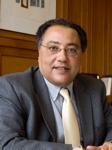 Hafez Ghanem has held the position of Assistant Director General, Economic and Social Development, The United Nations Food and Agriculture Organization in Rome, Italy since 2007. Previously, Mr. Ghanem held a number of positions at World Bank, including Country Director for Nigeria - Africa Region from 2004 to 2007, Country Director for Madagascar, Comoros, Mauritius and Seychelles - Africa Region from 2000 to 2004, and Sector leader, Public Economics and Trade Policy - Europe and Central Asia Region from 1997 to 2000. Mr. Ghanem holds a PhD in economics from the University of California, an MA degree in economics from the American University in Cairo, and a BA in economics from the American University in Cairo.
VINCE GIARD, P.Ag. MBA
Vice President, Quebec Operations, Farm Credit Canada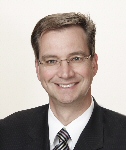 Vincent Giard is responsible for the overall management of Quebec operations and is part of the senior management team since March 2008. He has been with FCC since 1989, and began his career as a credit adviser in the St-Jean-sur-Richelieu office. He has held numerous positions with growing responsibilities such as Internal auditor in Regina and Senior Agribusiness Relationship Manager. He also occupied the position of District Manager for the Quebec Central and Western areas in 2000 and 2002. He has a bachelor's degree in Agronomy from McGill University and an MBA from the University of Montreal École des Hautes Études Commerciales. Vincent is a member of the Ordre des agronomes du Québec and is an active member of Amnesty International. He has served on the board of directors for l'Association Québécoise des allergies Alimentaires (AQAA) and Cintech Agroalimentaire from 2005 to 2008. He is currently Vice-President of the 2009 United-Way campaign for the Richelieu-Yamaska area.
ER. M. GOPALAKRISHNAN
Secretary General,
International Commission on Irrigation and Drainage (ICID)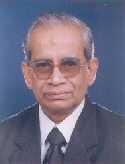 Er. Gopalakrishnan, a holder of the Master of Engineering (Honours) in Water Resources Development from University of Roorkee (now, IIT-R) and a Gold Medalist of the University, is the Secretary General of the International Commission on Irrigation and Drainage (ICID) since January 2004. He had served earlier in various senior and responsible high positions in Government of India and was a Member of the India's apex technical organisation, the Central Water Commission (CWC) as Member River Management and later the Coordinator of a Government of India's multi-disciplinary high level Task Force on Interlinking of Rivers in 2003. He has over four decades of experience in Water Resources Sector. In addition to his primary contributions to the International Commission on Irrigation and Drainage, he serves several professional societies within and outside the country. He is currently the President, Indian Water Resources Society and also the President of the New Delhi Associate Centre of World Water Council. He is an active Member of International Water Resources Association, ICOLD etc. He served as a Governor of the World Water Council representing ICID's position until March 2006. Mr. Gopalakrishnan is the Secretary of IWALC, an assembly of International Water Associations. He is currently a member of the Technical Advisory Committee of World Water Development Report 3 of the World Water Assessment Programme under UN- to be released during the World Water Forum 4 in Istanbul in March 2009. Mr. Gopalakrishnan had produced over 80 papers on topics of Water Resources Engineering covering different aspects and perspectives and delivered numerous invited talks.
H.E. PROFESSOR IYORWUESE HAGHER
Nigerian High Commissioner
Prof. Iyorwuese Hagher, after obtaining his PhD in Theatre and Drama at the Ahmadu Bello University, Zaria taught at his Alma Mater and the University of Jos, Nigeria, where he rose to become a full Professor of Theatre for development, and resident playwright. He is the leading authority on the Kwagh-hir Theatre, a poet and one of Africa's best playwrights. Iyorwuese Hagher entered politics while yet an academic and was elected into Nigeria's upper legislative house, as Senator and Deputy Chief Whip of Senate, representing Benue – East Constituency in 1983. Hagher was later again elected into the Constitutional conference of 1994 – 1995. In 1995, he was appointed Minister of State, Power and Steel in Nigeria where he emphasised the opening up of the rural areas, focusing on new transmission lines in the local government areas. He was re-appointed Minister of Health in 1997 where he initiated a bold plan to incorporate drama and performance in the fight against HIV-AIDS in Nigeria, which is still being utilized by people working in this area. Hagher is recipient of Nigeria's National Honour, Officer of the Order of the Niger (OON). He is founder and Honorary President of Leadership Institute Nigeria, and Director of the Association of Nigerians against Corruption (ANAC) as well as member, International Council for Management Consulting Institutes (ICMC). He is Fellow Society of Nigerian Theatre Artists, and Fellow Institute of Management Consultants. He has been Ambassador of Nigeria to Mexico and con-current to Costa Rica, Guatemala and Panama, before his present appointment as Nigeria's High Commissioner to Canada. While in Mexico, Hagher emphasised the use of Culture and Education as a major Diplomatic strategy and attracted Mexican investments in Nigeria in Communication and Oil Services. Hagher's vision is to bring to Canada, a greater understanding of Nigeria. Since arrival in Canada, he initiated his first diplomatic strategy to establish the friends of Nigeria project, by working closely with eminent personalities in Canada previously conversant with Nigeria and Nigerians in the Diaspora. Through these, he hopes to build a greater and closer relationship and understanding with Canada. He hopes to re-invigorate the Bi-national Commission and improve trade between his host country and Nigeria.
MICHAEL HAMP
Senior Technical Advisor, Rural Finance, International Fund for Agricultural Development
Michael Hamp is IFAD Senior Rural Finance Advisor and Coordinator of the Finance, Assets, Markets and Enterprise Development Cluster of the Programme Management Department of IFAD, holds a Ph.D. in Sociology of Economics and a Master Degree in Agricultural Engineering both from the Faculty of Agriculture of the University of Bonn, Germany. Michael Hamp has a profound academic and strong practical background in economics, particularly agricultural economics and finance. He has deep technical strengths in rural and microfinance as well as an excellent understanding of financial policy issues. Michael Hamp has been working with the German Technical Cooperation, GTZ, in various positions for 18 years. Initially, he has been an Advisor to Bank Indonesia (central bank) on the famous Linking Banks and Self-Help Groups Project, PHBK, in Indonesia. This was from 1990 until 1995. He then joined GTZ's Financial Systems Development Unit, where he supervised the GTZ portfolio of financial system and credit projects in Africa (1995 -1998). After his assignment in Namibia as Principal Advisor to the Ministry of Trade and Industry for the Small and Medium Enterprise Promotion Project (1999 – 2003), he joined the bilateral technical assistance programme for the Promotion of Small Financial Institution (ProFI) in Indonesia as Programme Coordinator and Principal Advisor until October 2007. He became staff member of the International Fund for Agricultural Development (IFAD) in Rome on 1 November 2007. The group managed by him includes two special sub-teams: the multi-donor funded Financing Facility for Remittances (FFR) and the WFP-IFAD Weather Risk Management Facility.
DOUGLAS HEDLEY
Executive Director,
Canadian Faculties of Agriculture and Veterinary Medicine
Dr. Hedley is a private consultant following many years in the Canadian Public Service in Agriculture and Agri-food Canada, retiring in 2004 as Assistant Deputy Minister. He also serves as Executive Director for the Canadian Faculties of Agriculture and Veterinary Medicine, (CFAVM), with representatives from the five veterinary medicine and eight agricultural faculties in Canadian Universities. He continues to work on farm income issues in Canada and the USA, has provided training on governance issues in China, and explores farm marketing and processing approaches within Canada and North America. He was a member of a study team for the US National Academy of Sciences in Washington, with a final report in June 2008. He also coaches mid-career Public Servants in management and leadership. He has worked in several countries around the world, USA, South America, Africa and South East Asia with The Rockefeller Foundation and Winrock International. His overseas work involved agricultural economic development, development of graduate-level university training in economics, university development, and policy and program development and advice at Ministerial level. He holds Masters and Ph.D degrees in agricultural economics from Michigan State University and a Bachelor's degree in agricultural economics and business administration from the University of Guelph.
DYNO KEATINGE
Director General, AVRDC – The World Vegetable Center
Dr. Keatinge is Director General at AVRDC – The World Vegetable Center in Taiwan and visiting Professor of Tropical Agriculture, The University of Reading, UK. He holds a Ph.D in Agronomy/Crop Physiology from Queen's University, Belfast, UK, a M.Sc. in Agronomy/Agroclimatology from the University of Manitoba, Canada, and a B.Sc. in Physical Geography from the University of Bristol, UK. Dr. Keating has held positions previously as Deputy Director General - Research, International Crops Research Institute for the Semi-Arid Tropics, Patancheru, India; Assistant to the Director General for Resource Mobilisation, International Institute of Tropical Agriculture, Ibadan, Nigeria, Director Resource and Crop Management Division, International Institute of Tropical Agriculture, Ibadan, Nigeria; Professor of Agricultural & Rural Systems and Management, The University of Reading, UK; ICARDA (International Center for Agricultural Research in the Dry Areas) Regional Research Co-ordinator for the Highlands of West Asia and North Africa based at the Central Research Institute for Field Crops at Ankara, Turkey.
JOHN KENNELLY
Dean, Faculty of Agricultural, Life & Environmental Sciences, University of Alberta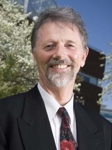 John J. Kennelly was recently re-appointed Dean of the faculty of Agricultural, Life and Environmental Sciences (ALES) at the University of Alberta for a second five- year term ending in 2014. From 1997 to 2004, Dr. Kennelly served as Chair of the Department of Agricultural, Food and Nutritional Science (AFNS) at the University of Alberta. He obtained his PhD from the University of Alberta in 1980 and BSc (1st Class Honors) from University College Dublin in 1976. Dr Kennelly joined the University of Alberta as Assistant Professor in 1980 and was promoted to associate professor in 1983 and to full professor in 1987. Dr. Kennelly is a Fellow of the Canadian Society of Animal Sciences and the International College of Nutrition and he has been the recipient of the American Society of Animal Science Nutrition Award as well as the Earl W. Crampton Award for Distinguished Service in Nutrition. He considers his most significant outreach accomplishment to be the establishment of the Western Canadian Dairy Conference in the early 1980s – today the conference attracts over 600 people annually
CHRISTIAN LACASSE
Président général, Union des producteurs agricoles (UPA)
Christian Lacasse est président général de l'Union des producteurs agricoles (UPA), poste auquel il a été élu en décembre 2007. C'est un producteur laitier et de grandes cultures à Saint-Vallier, dans la région de Bellechasse, au sud-est de Québec. Il possède également des animaux d'élevage et de reproduction. À titre de producteur agricole, il a notamment été récipiendaire, avec sa conjointe, de la première médaille d'argent de l'Ordre du mérite agricole en 2002. Ils sont également lauréats du concours Jeunes agriculteurs d'élite du Canada, édition 2006, de même que du prix La Coop fédérée à l'agroenvironnement dans le cadre du mérite agricole (2007). Christian Lacasse a débuté son engagement dans le syndicalisme agricole en 1979 comme secrétaire du Syndicat de l'UPA de la plaine de Bellechasse, fonction qu'il assume jusqu'en 1984. En 1985, il est élu président de ce même syndicat, poste qu'il occupe jusqu'en 1990. Parallèlement, en 1988, il devient vice-président de la Fédération régionale de l'UPA de Lévis-Bellechasse, puis président de cette même fédération, de 1990 à 1997. En décembre 1997, il est élu premier vice-président de l'UPA, poste qu'il occupe jusqu'en 2005. Il avait préalablement siégé au conseil exécutif de cette même organisation de 1994 à 1997. De 1988 à 1990, il est également administrateur du Centre d'insémination artificielle du Québec (CIAQ) et il s'acquitte des mêmes fonctions au Centre de distribution de médicaments vétérinaires (CDMV), de 1997 à 2006, ainsi qu'à l'Institut de recherche et de développement en agroenvironnement (IRDA), de 1999-2007. Dans le cadre de ses fonctions actuelles de président général de l'UPA, Christian Lacasse siège à différents comités et organismes provinciaux et nationaux.
JEAN-PAUL LAFOREST
Doyen - Dean
Faculté des sciences de l'agriculture et de l'alimentation, Université Laval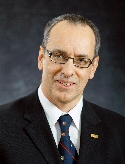 Jean-Paul Laforest was born in Montreal, Canada. He holds a BScA in Agronomy and an MSc in Animal Nutrition from Laval University and a PhD in Animal Physiology from University of Guelph. He spent a sabbatical year at the Wageningen Institute of Animal Science in The Netherlands, working in porcine reproductive physiology. He has been a faculty member at Laval University since 1987, becoming a full professor in 2000. Between 1999 and 2003, Mr. Laforest served as Chair of the Department of Animal Sciences. He has been Dean of the Faculty of Agriculture and Food Sciences since 2003. Mr. Laforest received best teacher awards from the Faculty and University in 2000 and 2001 respectively. He is the author and co-author of more than 45 refereed papers, 60 research reports and extension papers and more than 130 scientific communications; he has directed or co-directed more than 30 PhD and MSc students.
JEAN LEBEL
Environmental and Natural Resource Management, IDRC

Jean Lebel is the Director of the Environment and Natural Resource Management program area at the International Development Research Centre (IDRC). Dr. Lebel is environmental health specialist with a particular interest in transdisciplinary research integrating scientists, civil society representatives and policy actors to improve the health of humans and ecosystems. Jean Lebel earned a master's degree in occupational health sciences and a graduate diploma in industrial hygiene from McGill University in Montréal, as well as a PhD in environmental sciences (1996) from the Université du Québec à Montréal (UQAM). He spent much of the four years of study leading to his PhD in the Amazon region of Brazil. With a transdisciplinary research team, he studied the effects of low-level contamination, especially by mercury, on human health. In 1997 Dr. Lebel joined the International Development Research Centre, serving as Team Leader of the Program Initiative on Ecosystem Approaches to Human Health from 2001 to 2003 and supporting development of ecosystem approaches to human health research in Latin America and the Caribbean, Africa, the Middle East and Asia. In April 2001, he received the first UQAM Prix Reconnaissance from its Faculty of Sciences for the work he "has pioneered by helping developing countries preserve the balance of their ecosystems and protect the health of their citizens." Dr. Lebel became Director for Environment and Natural Resource Management in November 2003. In this role, he pursues the tradition of excellence in research sponsored by IDRC, the active involvement of community and various stakeholders in the research process, as well as the integration of the research outcomes into the policy spheres in order to maximize impacts and ensure tangible improvements in the life of all members of society. Dr. Lebel is Associate Editor of the Ecohealth Journal. He is also the IDRC President's representative to the Board of the International Institute for Sustainable Development (IISD), and the Consultative Group on International Agricultural Research (CGIAR).
RONGHOU LIU
Professor, Director, Biomass Energy Engineering Research Centre School of Agriculture and Biology, Shanghai Jiao Tong University
Rong-hou Liu, Ph.D, is a Professor in the Department of Resource and Environment, School of Agriculture and Biology, and a PhD supervisor in the field of biomass energy at the School of Environmental Science and Engineering at Shanghai Jiao Tong University (SJTU), China. He is the director of the Biomass Energy Engineering Research Centre, School of Agriculture and Biology, SJTU. He is presently an executive member of the Chinese Biomass Development Center; the Chinese Renewable Energy Society; the Chinese Biogas Society and the Chinese Agricultural Engineering Society; as well as an editorial board member of the International Journal of Global Energy Issues (EI) and the Transaction of the CSAE (EI). His main research fields are: (1) Biomass Energy Engineering; (2) Energy/Ecological Environment Integrated Systems. Professor Liu studied at Tsukuba International Centre of JICA, Japan in 1995. He worked at the Department of Thermal Science and Energy Engineering at the University of Science and Technology, China (1997-1999) as a postdoctoral researcher following which he was part of the Bio-energy Research group of Aston University, UK (2000-2001). He worked at Hiroshima University, Japan as an invited professor (September- December 2002). Professor Liu has had a lot of experience in conducting International and National research projects. He visited many countries attending scientific meeting and academic exchanges in countries including USA,UK, Japan, Switzerland, the Netherlands, France, Denmark, Finland, Italy, Germany, Belgium, Greece, Brazil and South Korea.
CHANDRA MADRAMOOTOO
Dean, Faculty of Agricultural and Environmental Sciences, McGill University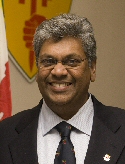 Chandra Madramootoo is the Dean of the Faculty of Agricultural and Environmental Sciences, a James McGill Professor in the Department of Bioresources Engineering, and an Associate Vice-Principal of McGill University. Prior to becoming Dean in 2005, he was the Founding Director of the Brace Centre for Water Resources Management, where he has played a pivotal role in building the Centre's extensive research, teaching and technology transfer programs, as well as its research infrastructure. Chandra Madramootoo obtained his B.Sc., M.Sc. and Ph.D. degrees in agricultural engineering, and irrigation and drainage engineering from McGill University. He has taught undergraduate and graduate courses in hydrologic systems and modeling, irrigation, drainage, and soil and water quality management. His research and teaching in water resources management has led to extensive international involvement with governments and institutions in the Caribbean, Central Asia, Egypt, Pakistan, India and Sri Lanka. Madramootoo is currently President of the International Commission on Irrigation and Drainage (ICID), and he is a member of the Governing Board of the International Crops Research Institute for the Semi-Arid Tropics (ICRISAT). Professor Madramootoo is the recipient of numerous awards. He is a member of the International Water Academy, a Fellow of the Canadian Society for Bioengineering and also a Fellow of the American Society of Agricultural and Biological Engineers.
DAVID MALONE
President, International Development Research Centre (IDRC)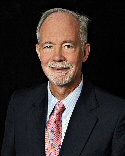 David M. Malone was appointed as President of IDRC on July 1st, 2008, for a term of five years. Prior to that, Mr. Malone served as Canada`s High Commissioner to India and non-resident Ambassador to Bhutan and Nepal. Other positions he has held include: Assistant Deputy Minister in Canada's Department of Foreign Affairs and International Trade; President, International Peace Academy, New York; Director General of Policy, International Organizations and Global Issues Bureaux, Foreign Affairs and International Trade Canada; and Ambassador and Deputy Permanent Representative of Canada to the United Nations. Mr. Malone has published extensively on peace and security issues, in book form and in journals. He has taught at several universities, including Columbia and NYU. His most recent book is The Law and Practice of the United Nations (OUP, 2008). He is at work on a book addressing contemporary Indian foreign policy, for release in 2011 from OUP.
PAUL MAPFUMO
Adjunct Scientist & Coordinator for Soil Fertility Consortium for Southern Africa (SOFECSA) – CIMMYT Int.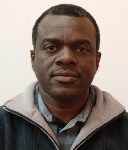 Paul Mapfumo is an Adjunct Scientist & Coordinator for Soil Fertility Consortium for Southern Africa (SOFECSA) – CIMMYT Int., and Lecturer – Soil Fertility; Applied Ecology & Sustainable Natural Resource Management. Dr. Mapfumo's area of specialization and research experience includes conducting research on integrated soil fertility management (ISFM) in tropical agro-ecosystems to address challenges of food and nutritional insecurity, environmental sustainability and lack of resilience of smallholder farming systems to pressures of climate change and variability. His current areas of particular focus include legume biological nitrogen fixation (BNF), soil nitrogen and carbon interactions; innovation platforms approaches and participatory action research and developing models for working with communities in the participatory development of technical innovations to enhance resource use efficiencies and environmental services functions in smallholder agricultural systems. Currently Dr. Mapfumo is a Leader for soil fertility taskforce implementing the FARA sub Saharan Africa Challenge program (SSA-CP) for the Northeast Zimbabwe-Central Mozambique-Southern Malawi Pilot Learning Sites; and PI and Team Leader for a University of Zimbabwe-led Climate change adaptation project funded by IDRC & DfID under the Climate Change Adaptation in Africa (CCAA) program. Dr. Mapfumo holds a PhD in Soil Science, a M.Phil. Agronomy, and a B.Sc.(Hons) Crop Science from the University of Zimbabwe.
YVON MARTEL
Chief Scientist, International
Research Branch, Agriculture and Agri-Food Canada, Ottawa, Ontario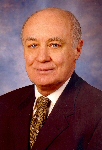 Dr. Yvon Martel is the Chief Scientist, International, for Agriculture and Agri-Food Canada since 2003. He is a graduate from the Laval University and the University of Saskatchewan, Canada. Dr. Yvon Martel has occupied, in Canada, several management positions with Agriculture and Agri-Food Canada including: Director General for the Eastern Region from 1987 to 2003 and Director of the Potato Research Centre at Fredericton in New Brunswick from 1984 to1986 and of the Dairy and Swine Research and Development Centre at Lennoxville, Quebec from 1980 to 1984. He was a research scientist on soil organic matter at the Sainte-Foy Research Centre at Sainte-Foy, Quebec from 1972-1979. Dr. Yvon Martel has been involved in agronomic research in Canada and internationally. He worked on scientific cooperation with Morocco, Brazil, United States, Europe, India and China. He has received national and international awards including the Friendship Award in 2007 from the Chinese Government.
BANO MEHDI
Brace Centre for Water Resources Management, McGill University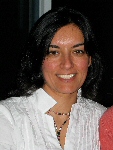 Bano is currently undertaking her PhD research in the Department of Geography at McGill University. Her area of specialization is: the impacts of climate change on agricultural cropping systems and consequences on water resources. From 1998 to 2000, Bano worked as a Research Scientist for the non-profit organization REAP-Canada where her research topics focused on Canadian biofuel feedstock production, such as switchgrass and short rotation forestry species, as well as studying soil carbon sequestration in these perennial cropping systems. Between 2000 and 2008, Bano was employed as a Professional Associate at the Brace Center for Water Resources Management, at McGill University. While at Brace, she led the Water Resource Sector of the Canadian Climate Impacts and Adaptation Research Network, which determined the impacts of climate change on Canada's water resources, and adaptation measures by stakeholders. She also researched issues such as soil greenhouse gas emissions from different tillage systems, and implementing efficient irrigation scheduling practices for fruit and vegetable production. During her time at Brace she also taught several courses at McGill. Bano holds a B.Sc. and an M.Sc. from McGill University, from the Faculty of Agricultural and Environmental Sciences. Since September 2008, she is conducting her PhD research on "scenarios and implications of land use and climate change on water quality in mesoscale agricultural watersheds". She has obtained several scholarships for undertaking this research, including an NSERC award.
EPHRAIM MUKISIRA
Director, Kenya Agricultural Research Institute (KARI), Nairobi, Kenya
Dr. Ephraim A Mukisira is the Director of the Kenya Agricultural Research Institute (KARI). Dr. Mukisira was formerly KARI's Deputy Director for Research and Technology. He began his career in KARI in 1980 with the Scientific Research Division of the Ministry of Agriculture as a Research Officer. He rose through the ranks to become Principal Research Officer, Assistant Director, Deputy Director-Research and Technology and finally to the current position of Director-KARI. Dr. Mukisira holds several board positions in local and international bodies. In 1999-2003, he was a member of the World Council of Animal Production (WCAP). In 1998 he was elected to the post of the Secretary of the African Chapter of the World Association of Animal Production, and from 1999-2000 was elected to serve as the National Chairman of the Animal Production Society of Kenya. Currently, Dr. Mukisira is the Chairman of the Board of the Association for Strengthening Agricultural Research in East and Central Africa (ASARECA). He is also a member of the Netherlands-based CTA Advisory Committee on Science and Technology. During his research career, Dr. Mukisira has authored and co-authored several scientific papers in referred journals, and has contributed to book chapters and presented scientific papers in local and international conferences. Two of these presentations won him meritorious awards by the Canadian Society of Animal Science and the European Poultry Conference. He has also won several scientific awards locally. Dr. Mukisira holds a Doctorate degree (1994) in Animal Science from McGill University, Canada. He received his M.Sc. from Louisiana State University (1984), and B.Sc (Honors) (1980) in Agriculture from the University of Nairobi.
ANWAR NASEEM
Department of Natural Resource Sciences, McGill University
Anwar Naseem was born in Rawalpindi, Pakistan and grew up in Islamabad, Pakistan and Bangkok, Thailand. He received his BSc from McGill University in Biological Sciences and his PhD from the Department of Agricultural Economics at Michigan State University. Before joining the faculty at McGill, Anwar Naseem was a Postdoctoral Fellow at the International Food Policy Research Institute (IFPRI) based in Ethiopia. His areas of interest include agricultural development, economics of innovation, science and technology policy, and industrial organization. Dr. Naseem's specialization is in the fields of the economics of science and technology, the impact and regulation of agricultural biotechnology, intellectual property rights, modeling mixed R&D oligopolies, international agricultural development, the role of private sector in agricultural R&D, and science policy.
IKENNA ONYIDO
Vice Chancellor, Michael Okpara University of Agriculture, Nigeria
Ikenna Onyido graduated B.Sc. with First Class Honours in Chemistry (1974) and Ph.D. in Physical Organic Chemistry (1979) from the University of Ibadan, Nigeria. After a year of postdoctoral work with Professor Per Ahlberg in the University of Uppsala, he returned in 1980 to his alma mater as Lecturer, rising to the rank of Senior Lecturer in 1983. In 1989, Ikenna was appointed Professor of Chemistry in the new University of Agriculture, Makurdi, where he served as Head of the Department of Chemistry (1990-1991), Dean of Science (1990-1992, 2002-2005), Director of the Centre for Agrochemical Technology (1993-2005), Deputy Vice-Chancellor (1992-1996), and Acting Vice-Chancellor (1996). He was the pioneer Dean of the College of Natural and Applied Sciences (2005-2006) in Bells University of Technology, Ota, Nigeria's first private University of Technology. In March 2006, Ikenna was appointed Vice-Chancellor of Michael Okpara University of Agriculture, Umudike. The thrust of the University under his leadership is to deploy science and technology in promoting sustainable agriculture and development while engaging fully with surrounding communities to share in the fruits of science and technology as a means of raising the standard of living and quality of life, especially of the rural communities. Professor Onyido is a widely published and highly respected scientist who has collaborated with world class scientists such as Professor Erwin Buncel of Queen's University, Kingston, Canada and Professor Alvan Hengge of Utah State University, Logan, U.S.A. He is Fellow of the Chemical Society of Nigeria, Fellow of the World Innovation Foundation, Fellow of the Nigerian Academy of Science and Fellow of the African Academy of Sciences.
PHILIP OXHORN
Associate Professor and Founding Director, Institute for the Study of International Development (ISID)
Professor Philip Oxhorn is the Founding Director of McGill University's Institute for the Study of International Development and Editor-in-Chief of the international journal Latin American Research Review. A former Associate Dean (Graduate and Postdoctoral Studies) at McGill, his research focuses on the comparative study of civil society and its role in supporting democratic regimes, particularly in Latin America. Professor Oxhorn's publications include Organizing Civil Society: The Popular Sectors and the Struggle for Democracy in Chile (Penn State University Press, 1995), as well as numerous articles and four co-edited volumes: What Kind of Democracy? What Kind of Market? Latin America in the Age of Neoliberlism (with Graciela Ducatenzeiler, Penn State University Press, 1998), The Market and Democracy In Latin America: Convergence or Divergence? (with Pamela Starr, Lynne Rienner Publishers, 1999), Decentralization, Civil Society, and Democratic Governance: Comparative Perspectives from Latin America, Africa, and Asia (with Joseph Tulchin and Andrew Selee Woodrow Wilson Center Press/the Johns Hopkins University Press, 2004), and Beyond Neoliberalism? Patterns, Responses, and New Directions in Latin America and the Caribbean (with Kenneth Roberts and John Burdick, Palgrave Macmillan, 2009). He is currently completing a book-length manuscript titled Sustaining Civil Society: Economic Change, Democracy and the Social Construction of Citizenship in Latin America (Penn State University Press, forthcoming). Professor Oxhorn has lectured extensively in North and South America, Western Europe, Asia and Australia. He has also worked as a consultant to the Inter-American Development Bank, the United Nations Development Program, the Canadian International Development Agency (CIDA), the International Development Research Centre (IDRC), the Ford Foundation, The Carter Center, the Woodrow Wilson Center for International Scholars, and the Canadian Foundation for the Americas. He has a PhD in Political Science from Harvard University.
ROBERT PATTERSON
Senior Liaison Officer, Liaison Office for North America
Food and Agriculture Organization of the United Nations
Robert Patterson is Senior Liaison Officer in the Washington Office of the Food and Agriculture Organization of the UN (FAO). He coordinates FAO's activities with the private and non-governmental sectors, giving priority to community-based action in sustainable, people-driven local and global solutions to hunger and poverty. Mr. Patterson has been with FAO/UN since 1980, filling assignments on four continents and in over 25 countries. He initiated The Growing Connection in 2003. Mr. Patterson was raised on a dairy farm in Quebec, holds an M.A. from the School of International Affairs in Ottawa, and a B.A. from the University of Guelph, in Canada.
CAROLINE PESTIEAU
Former Governor, ICRISAT
Caroline Pestieau is a Senior Fellow of the Centre on Governance at the University of Ottawa. From 2003 to 2009 she was a member of the Governing Board of the International Crop Research Institute for the Semi-Arid Tropics (ICRISAT). She has had thirty-years of experience in relating research to public policy as a researcher and as a senior manager, both overseas and in Canada. She chaired the Board of the African Economic Research Consortium which supports policy-relevant research in 25 African countries. She was formerly Vice President, Programs and Partnership, at the International Development Research Centre, and before that Deputy Chair of the Economic Council of Canada.
RENÉ PROVOST
Associate Professor, Faculty of Law and Director, Centre for Human Rights and Legal Pluralism, McGill University
René Provost holds a Bachelor of Laws from the Université de Montréal, a Master of Laws from the University of California at Berkeley, and a D.Phil. from the University of Oxford. He served as law clerk to the Honourable Justice Claire L'Heureux-Dubé at the Supreme Court of Canada in 1988-1989, and taught international law at Lehigh University in Pennsylvania in 1991. He joined the Faculty of Law of McGill University in 1994, first as a Boulton Fellow (1994-1995), then as Assistant Professor (1995-2001) and Associate Professor (from 2001). He was the Associate Dean (Academic) of the Faculty of Law from 2001 to 2003. In 2005 he became the founding Director of the McGill Centre for Human Rights and Legal Pluralism. Professor Provost teaches Public International Law, International Human Rights Law, International Humanitarian Law, International Environmental Law, and Contractual Obligations. He is the author of International Human Rights and Humanitarian Law (Cambridge University Press, 2002) and the editor of State Responsiblity in International Law (Ashgate-Dartmouth, 2002). He was the president of the Société québécoise de droit international from 2002 to 2006.
VIJAYA RAGHAVAN
Department of Bioresource Engineering, McGill University
G.S. Vijaya Raghavan joined McGill University in 1974; he is a James McGill Professor in the Department of Bioresource Engineering. He started his research career working on the effect of soil compaction by agricultural machinery. The results of his research — quantifying the effect of compaction on soil, the resulting damage and its alleviation, effect on production losses and design of better tillage practices — led to several significant recommendations on conservation and zero-tillage practices at the provincial level that are still relevant after two and half decades. Subsequently, Vijaya Raghavan turned his attention to postharvest technology and focused his research on crop processing and storage. Apart from pioneering work in the areas of controlled- and modified-atmosphere storage of fresh fruits and vegetables, he has contributed to the development of knowledge in the areas of grain processing, drying and dehydration of agri-food produce, and storage. His work on various modified atmosphere storage technologies focused on the application of techniques involving use of membranes and diffusion channels to passively alter the storage conditions that control the quality and longevity of fresh produce. This innovative research brought him into contact with farmers near Montreal, leading to the establishment of one of the first large-scale commercial storage facilities in Canada. Vijaya Raghavan has always been striving to develop technologies that enhance heat and mass transfer in industrial and agricultural processes. The various designs developed by him for the use of particulate medium-based heating and drying systems have been put to use for heat treatment of soybeans and other grains. With support from the Canadian International Development Agency (CIDA), he has shared the benefits of his research efforts with people in India and China; he was the director of three major CIDA projects that provided training and support to Indian and Chinese Universities to strengthen their capacity in postharvest technology and food processing. He has also been part of developmental activities in parts of Africa and South America. Dr. Raghavan has been honored with many awards around the globe for his contributions in food processing outreach activities and his contributions to the many professional associations to which he belongs.
MARIO RENAUD
Executive Director, Centre for International Studies and Cooperation
Co-President, International Agriculture Alliance
With more than 35 years of experience in development cooperation, Mario Renaud is the new Director General of the Centre for International Studies and Cooperation (CECI). Mr. Renaud first worked as a volunteer teaching in Mali and Madagascar with SUCO from 1970 to 1974. Upon his return to Canada, he joined the Canadian International Development Agency (CIDA). Between 1974 and 1984, he was subsequently a program/project officer for Africa and Latin America, responsible for the preparation of CIDA's cooperants overseas, and a Human Resource officer. From 1984 to 1991, he held the position of Counsellor in Development for our embassies in Peru and Indonesia. He took a leave of absence without pay from CIDA from 1986 to 1988 to take on the position of CECI's first Regional Director for the Andes program, based in Lima. From 1991 on to his retirement from CIDA in 2005, he has held such positions as Director General for Management and Strategic Planning for Asia, Director General for Human Resources, Director General for North Africa and the Middle East and then Director General for Strategic Planning and Management for the Multilateral Institutions' program. Since 2005, Mr. Renaud has been involved with NGOs and as a consultant for the Organisation Internationale de la Francophonie (OIF) as well as CIDA. Mario Renaud is known for his initiatives to integrate social, economic and ecological issues in development processes.
MARILYN SCOTT
Director, McGill School of Environment & Associate Professor, Institute of Parasitology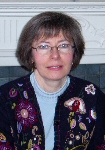 After receiving her PhD in Parasitology from McGill University, Marilyn spent two years at Imperial College, London, UK doing postdoctoral research in experimental parasite epidemiology. She returned to McGill University as an Assistant Professor in 1982. Her research on human and livestock parasites has taken her and her students to Mexico, Dominica, Guatemala, Colombia, Kenya, the former Zaire, and most recently, Panama. In collaboration with Dr. Kristine Koski (Dietetics and Human Nutrition, McGill) and a network of collaborators in Panama, she is examining the impact of conditional cash transfer and food voucher programs on the health of extremely poor Panamanian pre-school children, with a special focus on iron and vitamin A deficiency and intestinal parasites. In the area of host-parasite population dynamics, Marilyn's students are investigating the impact of parasitism on a fish ecosystem in Trinidad, energetic trade-offs induced in mice by concurrent stresses of parasitic infection, pregnancy and malnutrition, and biogeography and evolutionary relationships in mosquito vectors of malaria in Panama. She was the 1991 recipient of the Henry Baldwin Ward Medal from the American Society of Parasitologists for her contributions to the field by a researcher under the age of 40. In 2006, she received the Robert Wardle Award from the Canadian Society of Zoologists (Parasitology Section) for outstanding contributions by a Canadian to parasitology. Marilyn has held several administrative positions at McGill. She was Director of the Institute of Parasitology from 1990 and 2000. She was one of 6 professors charged with creating the McGill School of Environment (MSE) in 1998. Since then, she has served the MSE in various administrative capacities, and she spearheaded the development of a Graduate Option in Environment, now available to graduate students in 26 different programs across McGill University. She was appointed to a five-year term as Director of the MSE in June 2008.
ALY SHADY
Canadian International Development Agency
Aly Shady is Senoir Water Advisor at CIDA. He has graduated from Cairo University (Egypt), McGill University (Canada). He is a registered Professional Engineer (P.Eng.). He has been actively associated with international development in a number of capacities as a consulting engineer, agricultural specialist, irrigation and drainage engineer and water policy advisor. Mr. Shady has developed and managed more than 185 major projects, in more than 40 countries located in South and Central America, the Caribbean, Africa, Asia, Eastern Europe and Central Asia. He is the past President of the International Water Resources Association (IWRA), President Honoraire of the International Commission on Irrigation and Drainage (ICID), Governor and Co-founder of the World Water Council (WWC), member of the International Water Academy, member of the council of the International Hydropower Association (IHA) and founding member and Governor of the Arab Water Council (AWC). Mr. Shady's outstanding contribution has been widely recognized and he has received several awards in this respect including his recognition by the Head of Canada's Public Service by receiving the Award for Excellency in Policy in 2000, the Gold Medal Award of the Professional Institute of Public Service Canada (PIPSC) in 2002 and the Canada's Governors General - Queen Elizabeth Golden Jubilee medal in 2002. He has also received the Gold Medal of the World Water Council (2000), the Association of Professional Engineers of Ontario, Canada (1989).
SAID SILIM
Director - Eastern & Southern Africa , International Crops Research Institute for the Semi-Arid Tropics (ICRISAT)
Said Silim has been with the International crops Research Institute for the Semi-Arid Tropics (ICRISAT) since 1991 and is currently a principal scientist in breeding and agronomy (pigeonpea and chickpea) and Director, Eastern Africa and Southern Africa. His research interests include the varietal development of legumes for adaptation to biotic and abiotc stress, including climate proofing, ensuring that the varieties developed meet end-user requirements, and the role of legumes in sustainability of the cropping systems. He has developed methodology and identified sources of resistance to waterlogging in pigeonpea; determined adaptation of pigeonpea and developed methodology of screening and targeting varieties to most suitable agro-ecologies; and screened and identified pigeonpea germplasm for breeding for climate change.Dr. Silim is a key member of the ICRISAT team that won two King Baudouin Awards (1998 & 2002), awarded by the Consultive Group on International Agricultural Research (CGIAR) every two years to a center for highest achievement. In 2008, Dr Silim was the recipient of ICRISAT's Doreen Marshler Award for his research excellence and impact oriented work on pigeonpea, the ICRISAT Awards for Outstanding Scientist and for Outstanding Partnership (chickpea research).
DONALD L. SMITH
Chair, Plant Science Department
Head, Green Crop Network & McGill Network for Innovation in Biofuels and Bioproducts
McGill University
James McGill Professor Don Smith has been with McGill for more than 20 years; in that time, 52 graduate students have worked under his direct supervision, in the fields of production and physiology of crop plants, more recently with an emphasis on plant-microbe interactions, climate change and biofuels. Recent work in Smith's laboratory has led to the discovery of two sets of compounds, produced by bacteria, that cause plants to grow faster and produce more biomass and seeds, material useful for food, feed or biofuel production. Increased biomass production means more CO2 is taken from the atmosphere through photosynthesis, leading to a reduction in greenhouse gas levels. This research activity has resulted in over 245 publications, eight patents and a spin-off company. During his years at McGill he has been principal investigator on research activities valued at over $10 million, and research which advances our understanding of technologies that can lead to a more sustainable society. Don Smith was recently honoured by the Association francophone pour le savoir (ACFAS) with the Prix Michel-Jurdant - 2007.
GALINA STULINA
SANIRI and the Scientific Information Center of the Interstate Commission Water Coordination, Uzbekistan
Dr. Galina Stulina is a soils and agronomy specialist with SANIRI and the Scientific Information Center of the Interstate Commission Water Coordination, located in Tashkent, Uzbekistan. Dr. Stulina has amassed considerable field experience through her many field projects, soil surveys and feasibility studies with the Uzbekistan Ministry of Agriculture and Water Resources. She rose through the ranks eventually holding senior management positions in the Ministry. Dr. Stulina obtained her PhD from Moscow State University. She has led numerous studies funded by the European Union and CIDA on the improvement of water, land and agricultural productivity in Central Asia. She was awarded a NATO Fellowship to Lisbon Technical University. Dr. Galina has more than 40 publications and reports on soil science, crop yield forecasting, agriculture and climate change, and gender analysis of agricultural and rural communities in Central Asia.
PETER TODD
Dean, Desautels Faculty of Management, McGill University
A McGill graduate, Peter A. Todd returned to his alma mater as Professor and Dean of McGill University's Desautels Faculty of Management in July 2005. Peter Todd is a leading expert in the use and organization of information technology (IT). Before his nomination at McGill University, Dr. Todd was Senior Associate Dean at the University of Virginia's McIntire School of Commerce, where he earned an outstanding reputation for his research into user satisfaction of information technology and the impact that information systems have on the business world. Dr. Todd is known for his cutting-edge research on how people relate to technology-related change, including such emerging fields as online shopping. He has published over 30 papers in a variety of journals. Over the last two decades, Dr. Todd has held leadership roles at some of North America's most renowned universities. Prior to joining the University of Virginia, he was Director of the Information Systems Research Center (ISRC) and Associate Dean at the University of Houston, College of Business Administration. As ISRC Director, he conducted research and ran executive education programs for senior IT executives. Before leaving for the United States, Dr. Todd was a Professor of Management Information Systems at Queen's University in Kingston, Ontario. He also served as Queen's Director of Research and PhD Programs. He has a PhD in Information Systems from the University of British Columbia and earned his Bachelor of Commerce from McGill University in 1983.
MAXIMO TORERO
Division Director of the Market, Trade and Institutions Division,
International Food Policy Research Institute
Dr. Máximo Torero is the Division Director of the Market, Trade and Institutions Division at (IFPRI) International Food Policy Research Institute , IFPRI Coordinator for Latin America, and a leader of the Global Research Program on Institutions and Infrastructure for Market Development. He received his Ph.D. from the University of California at Los Angeles Department of Economics, is a professor on leave at the Universidad del Pacífico. He was a postdoctoral fellow at the UCLA Institute for Social Science Research (ISSR). Dr. Torero's major research work lies mostly in analyzing poverty, inequality, importance of geography and assets (private or public) in explaining poverty, and in policies oriented towards poverty alleviation based on the role played by infrastructure, institutions, and on how technological breakthroughs (or discontinuities) can improve the welfare of households. He has won twice the World Award for Outstanding Research on Development given by the Global Development Network (GDN). His experience extends to projects in Latin America, Sub Saharan Africa, and Asia. Finally, on market access, Dr. Torero has worked on impact evaluation of contract farming arrangements to access to dynamic markets for small commercial farmers, and the creation and sustainability of urban-rural market institutions. His work has also focus substantially on the impact of rural households to phones as an instrument to reduce their asymmetry of information when accessing to markets.
DANIEL UZA
Vice-Chancellor, University of Agriculture Makurdi, Nigeria
Professor D.V. Uza is currently the Vice-Chancellor of the University of Agriculture, Makurdi. Dr. Uza began his career in the Benue State Civil Service as Ag. Chief Veterinary Officer and shortly afterwards became the Chief Adviser to the Benue State Government on all Livestock matters, at which time he also formulated all livestock development policies for the state. In 1981, he was appointed the first General Manager and Chief Executive of the Benue Cattle Ranch which he developed in collaboration with partners from the United States. After several years, Verishima Uza left the ranch to pursue an academic career, which began with a teaching appointment at the University of Agriculture, Makurdi where he continues as lecturer and supervisor of undergraduate and postgraduate students. He has also served the University in several administrative capacities, as Head of Department, Dean and Chairman of various committees. Dr. Uza has a number of publications to his credit. He has been involved in community service at both state and national levels. In 1993, he was a member of the World Bank Supervision Mission for the Livestock Development Project on Research; also in 1993, he was leader of the Nigerian delegation of livestock experts to Cote'd Ivorie on the Open Nucleus Breeding Scheme; in 1994, he was leader of the Nigerian delegation of livestock experts to India on livestock breeding and improvement. More recently, Professor Uza made a case for Africa, Nigeria and developing nations on the challenges of the food crisis, food sufficiency and improved agricultural methods in developing nations at a Conference in Canada. Dr. Uza has an MSc from James Cook University, Townsville, Australia, and a DVM and PhD in Animal Science from Ahmadu Bello University, Zaria. He is a Fellow, College of Veterinary Surgeons of Nigeria (FCVSN).
DIANE VINCENT
Vice-Chairperson, Canadian International Trade Tribunal
Ms. Diane Vincent was appointed Vice-Chairperson of the Canadian International Trade Tribunal in October 2007 for a five-year term. Ms. Vincent's experience includes appointments as Executive Vice-President at the Canadian International Development Agency, Associate Deputy Minister at Citizenship and Immigration Canada, Associate Deputy Minister at Agriculture and Agri-Food Canada. Between 1981 and 1996, Ms. Vincent held various positions in the Quebec Government, including Assistant Deputy Minister for economic and trade policies and for research and education at the Ministère de l'Agriculture, des Pêcheries et de l'Alimentation du Québec. She is a founding member of the Advisory Committee on Economic Empowerment of Women at the World Bank. In 2004 and 2005, she chaired the Intergovernmental Consultation Group on Asylum, Migration and Refugees in Geneva. In 2007, she put in place and chaired the Advisory Group on Civil Society and Aid Effectiveness at the Organization for Economic Co-operation and Development. She received the Canadian Agriculture Excellence Award for her leadership at the 1996 World Food Summit and in 1999, the Head of the Public Service Award of Excellence for the creation of Team Canada Inc. Diane Vincent has a Master's Degree in Public Administration from the John F. Kennedy School of Government, Harvard University (2003) and a Bachelor of Applied Sciences Degree (Bio-Agronomy) from Laval University (1981). She is a recipient of the 2002 Canada-U.-S. Fulbright Award. She is currently a member of the 2020 Advisory Council of the International Food Policy Research Institute, a member of the Ordre des Agronomes du Québec and the Honorary Co-Chair for the 150th anniversary of agriculture education in Canada.