September 8:
The annual BBQ, organized by Macdonald Campus Student Society, brings together all students and staffs on campus and even the woodsmen teams are up for a demonstration for the new students.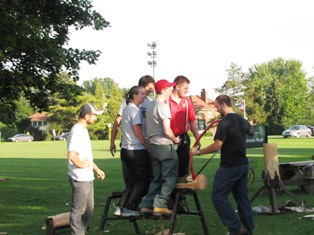 September 12:
Third year students observe the drainage of a field for their Water and Soil Conservation course. They also take a look inside a drain with the help of a camera. 
September 13:
Some second year students learn the good techniques to harvest apples and pears at the Macdonald campus orchard during their Fruit and Vegetable Crops' course.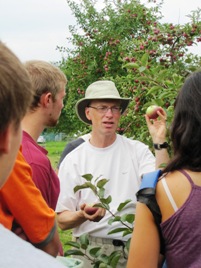 September 16:
During their Soil Preparation course, first year students learn and observe how to adjust and use different farm equipments currently used in the industry.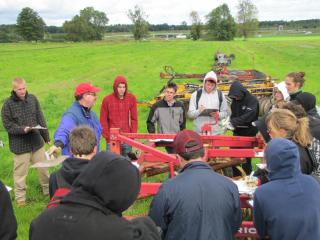 September 23:
First year students visit the International Plowing match in Ontario at Chute-à-Blondeau. 
September 26:
In the Animal Anatomy and Physiology course, first year students have to identify different structures found in a bovine hoof and foot.
September 27:
Visit to Riverview Farms (Robert Meyer & Isabelle Guibert) at Boileau in Québec as a Beef and Sheep field trip by second year students. The farms raise Red Angus cattle. They market their own meat cuts and vegetables form their garden on site but also at several farmers' markets nearby.