November 29:
During their last Success Series class, the first year students had to use their creativity to make their own pizza. They were also invited to share them as a meal together.
November 16:
Second year FMT students were attributed heifers at breeding age from the Macdonald Campus Farm for which they had to select a sire for them and to present their reasons. Also, they had to verify if these heifers were following the Valacta growth charts by taking their weights and heights as part of their dairy class.
November 4:
In their Dairy Heifer Management course, FMT students get to receive the visit from dairy specialists. Below, Jean Durocher from Valacta gives a lecture on dairy reproduction.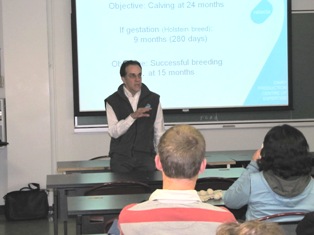 FMT students attended QFA's annual general meeting hosted at Macdonald campus. Nancy Pirie (below) from CFBMC was one of the speakers along with Guylaine Gosselin from UPA.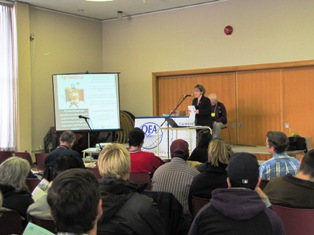 Congratulations to Mario Roy (FMT year 1), Krystle Hauver (FMT year 3) and Annie Grubb (Agricultural Economic student) that received an award from the Warren Grapes Agricultural Education Fund.
November 2:
First year students are making bread from various types of flours in their Agricultural Botany course.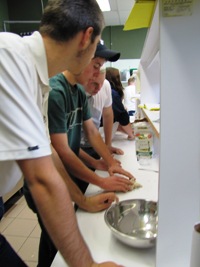 November 1:
In their Fruit and Vegetable Crops' course, students have to classify 11 different kinds of apples (from Macdonald Campus orchard) by performing a taste test before knowing what varieties the apples are. They will be given at the end of the test. Each variety has its own characteristics.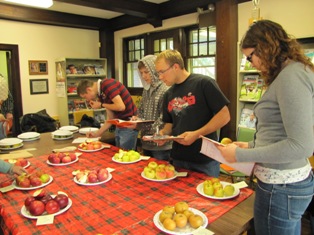 Also, see October 2011 pictures