December 13:
Second year students in the Fruit and Vegetable Crops' course are bottling Rosé wine which is made of the grapes they have harvested from the Macdonald campus horticultural centre. You can now ask them questions on how to make wine from the grape production to the bottling process.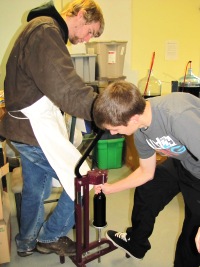 December 7:
First year students are selling poinsettias they have grown in their Botany class as a fund raising for their future third year graduation party. What a great Christmas gift idea! These poinsettias were grown at the Macdonald campus greenhouses which are available for teaching laboratories.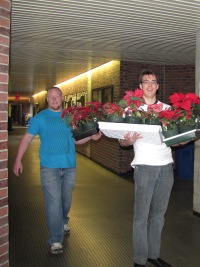 Also, see November 2011 pictures
For even more photos, you can scroll through galleries from past years using the navigation bar on the left.