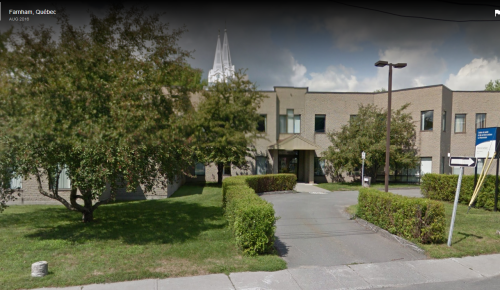 ---
Please review the following rotation guidelines before the start of your rotation

cowansville-farnham-guide_for_trainees.pdfCowansville-Farnham guide for trainees
Background check and agreement of confidentiality:
The following form must be filled out prior to rotation:  http://www.santeestrie.qc.ca/fr/carrieres/faire-un-stage/.  Select the section:"Remplir le formulaire d'antécédents judiciaires et d'engagement à la confidentialité. »

LOCATION
This rotation site is shared between two establishments, the Cowanville Medical Clinic and the CLSC Farnham. Both Cowansville and Farnham are located in the Eastern Townships, about 90 km east of Montreal. The teaching site is located on the territory of the Centre intégré universitaire de santé et de services sociaux (CIUSSS) de l'Estrie.
---
CAPACITY
• 1 trainee per period (1 resident or 1 student)
---
LENGTH OF ROTATION
• 1 or 2 months
---
LANGUAGE
• Spoken: French and or English
• Charting: French and/or English
---
CLINICAL EXPOSURE AND LEARNING EXPERIENCES
Rotation primarily done in
Clinic
Trainees can be exposed to:
 CLSC
 Home care/visits
 Long Term Care Facility
 Minor Procedures
 Pre Natal and Post Natal Care
 Teaching Activities
 Walk-in Clinic
 Other Clinical Exposures: Alcoholism and drug Addiction, Casts and Splints, Minor Surgery
 EMR: Medexync and KinLogix
---
TEACHING DOCTORS
• Dr. Allen Phillips, Supervisor at the Cowansville Medical Clinic
• Dr Bruno Fafard, Supervisor at the CLSC de Farnham