Faculty Club Newsletter April 2015 Edition
Now that March is finally behind us, we look forward to beautiful weather in April. It's the perfect time of year to visit McGill University's sister property, the Gault Estate.  Located on the shores of Lac Hertel in Mont Saint-Hilaire, the reserve offers local residents and the general
public a mini recreational retreat.  A place to find peace of mind or organise an executive meeting, the staff on hand is ready to fulfill all your needs.  The Gault Estate was officially renamed the Gault Nature Reserve by McGill University and is recognised as a private natural reserve under the natural heritage conservation act by the Ministère du Développement durable de l'Environnement et des Parcs du Québec.  See website for more details: http://www.mcgill.ca/gault/gault-nature-reserve-mont-saint-hilaire
***
Please keep in mind that Mother's Day is just around the corner – Sunday, May 10th. What better way to celebrate that special day with a delicious brunch at the club? The event sells out quickly, so please make sure to visit the McGill Faculty Club website to reserve your spot. Click here
***
Bridge: Tuesdays, April 14th and 28th -- Maude Abbott Room at 13:15 to 16:15

All bridge aficionados are invited to the Faculty Club!  The McGill Committee for Retired Professors welcomes new participants as well as the "regulars" to this event.  Normally, players of all levels gather twice a month for a nice friendly match with others to share a passion for the same pastime. We look forward to seeing you with a deck of cards!
For more information, contact: dorothy [dot] thomas_edding [at] mcgill [dot] ca (Dorothy Thomas Edding) and/ or 514-932-8478.
***


Centraide Trivia Night: Tuesday, April 21st, Faculty Club Ballroom, Registration at 5:30 pm, Quiz at 6:00 pm
The fifth round of Trivia Night is coming up.  The competition continues as teams participate in a fun and challenging activity that helps out a great cause. Faculty Club President David Harpp is the host for the evening and all donations go to Centraide. Make sure to rack up the most points as this is the final stretch for all teams.  With many teams fighting for the top honors and only two rounds left, it will be interesting to see who comes out the winner. Will Ministry of Truth keep their streak alive or will we have a new champion??    
Register quickly as spaces are limited:  http://www.mcgill.ca/facultyclub/centraide-trivia-quiz
***
April wine promotion
Spring has finally arrived and to celebrate the Faculty club is offering a promotion on "Primal Roots" a fruity white wine and "Cliff 79" a rosé wine at two glasses for $10.00.
***
Seafood festival from April 13th to 17th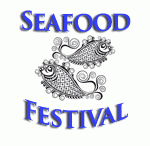 Always popular at the Faculty Club, our seafood festival brings you an array of dishes from the ocean right to your table. Treat yourself to the best the sea has to offer. Chef Pierre will prepare shrimps, scallops and mussels in the most delicious way possible.  We guarantee that these crustaceans will melt in your mouth, whether they're accompanied by pasta, rice or veggies.  Imagine yourself on the shores of the Atlantic Ocean for a week and let our chef decorate your plate every day of the week with an unforgettable dish.
***
 [Upcoming Events]
Centraide Trivia Quiz: Round 6 – Thursday, May 14th, 2015
Mother's Day Brunch – Sunday, May 10th, 2015
Lobster Festival – May 18th to May 29th 2015
David N. Harpp                                                               Nicolas Zrihen
President, Faculty Club                                                  General Manager