Allan Hepburn
Position:
James McGill Professor of Twentieth-Century Literature
Degree(s):
B.A., M.A. (Western Ontario); Ph.D. (Princeton); Professor
Department Chair
Area(s):
Modernism
Twentieth Century
Contemporary
Teaching areas:
modernism; contemporary fiction; British and American novel; Irish literature; Canadian fiction; Elizabeth Bowen; mid-century fiction; Ivy Compton-Burnett; Muriel Spark; Graham Greene; James Joyce; Edith Wharton; John Le Carré; ideas of the future; faith and fiction; material culture; opera and literature; narrative theory; spy fiction; visual culture; objects and things; collectors and collections; aesthetics; history of the novel.
Awards, honours, and fellowships:
SSHRC Standard Research Grant, 2011-14
Carrie M. Derrick Award for Graduate Teaching and Supervision, McGill University, 2009
SSHRC Standard Research Grant, 2007-10
SSHRC Standard Research Grant, 2002-05
University of Toronto Teaching Award, 1998
SSHRC Post-Doctoral Fellowship, 1990-92
Selected publications: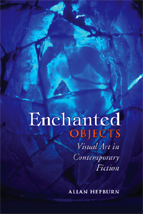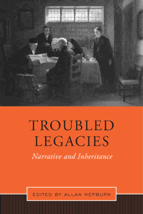 Books:
Enchanted Objects: Visual Art and Contemporary Fiction. University of Toronto Press, 2010.
Intrigue: Espionage and Culture. Yale University Press, 2005. Look at the book online.
Edited Books:
Listening In: Broadcasts, Speeches, and Interviews by Elizabeth Bowen. Edinburgh University Press, 2010.
The Bazaar and Other Stories by Elizabeth Bowen. Edinburgh University Press, 2008.
People, Places, Things: Essays by Elizabeth Bowen. Edinburgh University Press, 2008.
Troubled Legacies: Narrative and Inheritance. University of Toronto Press, 2007. Look at the book online.
Selected Articles:
"Architectural London: Elizabeth Bowen in Regent's Park." Irish Writing London: Revival to the Second World War. Vol. 1. Ed. Tom Herron. London: Bloomsbury, 2013. 112-126.
"Acoustic Modernism: BBC Radio and The Little Girls." Textual Practice 26.1 (2013): 143-162.
"Thrillers." Cambridge History of the English Novel. Ed. Robert Caserio and Clement Hawes. Cambridge: Cambridge UP, 2012. 693-708.
"Imposture in The Great Gatsby." Modernism and Celebrity. Ed. Aaron Jaffe and Jonathan Friedman. Burlington: Ashgate, 2010. 55-70.
"The State of the Art: Novelists Thinking the Novel." Co-authored with Isabelle Daunais. University of Toronto Quarterly 79.4 (2010):
1005-1012.
"French Translations: Elizabeth Bowen and the Idea of Character." University of Toronto Quarterly 79.4 (2010): 1054-1063.
"Trials and Errors: The Heat of the Day and Postwar Culpability." Intermodernism: Literary Culture in Interwar and Wartime Britain. Ed. Kristin Bluemel. Edinburgh: Edinburgh UP, 2009. 131-149.
"A Portrait of the Artist as a Young Man and Poverty." James Joyce Quarterly 42-43.1-4 (2006): 197-218.
"Piano Miniatures: An Essay on Brevity.[.pdf]" Gettysburg Review. 19.1 (Spring 2006): 89-105. (Click title to download PDF version, 3.4MB)
"Peter Grimes and the Rumour of Homosexuality." University of Toronto Quarterly 74.2 (Spring 2005): 648-656. Read the article online.
"Tender is the Night: Thirteen Propositions on the Nature of Boredom." Journal X 7.2 (Spring 2003): 205-27.
"Monstrous Bodies: Freakish Forms and Strange Conceptions in McCormack's First Blast of the Trumpet Against the Monstrous Regiment of Women." Ariel 33.3-4 (July-October 2002): 133-157.
"'Enough of a Wonder': Landscape and Tourism in Thomas Wharton's Icefields," in Essays in Canadian Writing 73 (Summer 2001): 72-92.
"Ulysses, Opera, Loss," in James Joyce Quarterly 38.1-2 (Fall 2000/Winter 2001).
"The Historical Novel," in The Literary Review of Canada 8.0 (January 2001): 11-14.
"Noise, Music, Voice, Dubliners," in Siren Songs: The Music of Joyce, ed. Sebastian Knowles (New York: Garland Press, 1999): 189-212.
"Playing Schumann," in Descant 107 (Winter 1999): 37-61.
"The Fate of the Modern Mistress: Nancy Mitford and the Comedy of Marriage," in Modern Fiction Studies 44.2 (Spring 1999): 340-368.
"A Passion for Things: Collectors, Cicerones and Taste in Edith Wharton's Fiction," in Arizona Quarterly 54.4 (Winter 1998): 25-52.
"Driving: Fifteen Lessons in Destiny and Despair," in Journal X 3.1 (Fall 1998): 34-48.
"Perfectly Normal: Queer Opera in Canada," in Canadian Theatre Review 96 (Fall 1998): 34-38.
"True Confessions: Opera, Literature, History," co-authored with Caryl Clark, in University of Toronto Quarterly 67.4 (Fall 1998): 739-43.
"Lost Time: Trauma and Belatedness in The Man Who Was Late," in Contemporary Literature 39.3 (Fall 1998): 380-404.
"The Maid of Orleans," in Journal X 2.1 (Autumn 1997): 112-131.
Book reviews:
"Stan Persky, Reading the 21st Century." University of Toronto Quarterly 82.3 (2013): 487-79.
"Avital Reichman, The Affective Life of Law: Legal Modernism and the Literary Imagination, Lyndsey Stonebridge, The Judicial Imagination: Writing after Nuremberg, and Yasco Horsman, Theaters of Justice: Judging, Staging, and Working Through in Arendt, Brecht, and Delbo." Clio 41.3 (2012): 379-88.
"Jeff Crump and Bettina Schormann, Seasonal Recipes from an Organic Farm, and Lucy Waverman, A Year in Lucy's Kitchen: Seasonal Recipes and Memorable Meals." Cuizine: The Journal of Canadian Food Cultures 3.1 (2011). Online.
"David Bergen, The Matter with Morris." The Bullcalf Review 1.1 (2011). Online.
"Robert McAlmon, The Nightinghouls of Paris." Ed. and intro. Sanford J. Smoller. Left History 14.1 (2009): 130-32.
"Patricia Rae, Modernism and Mourning." University of Toronto Quarterly 78.1 (2009): 352-53.
"Aaron Jaffe, Modernism and the Culture of Celebrity." James Joyce Quarterly 44.2 (Winter 2007): 366-70.
"Allan Levine, The Devil in Babylon: The Fear of Progress and the Birth of Modern Life." University of Toronto Quarterly 76.1 (Winter 2007): 514-15.
"Lisa Moore, Alligator." Canadian Notes and Queries 70 (Fall / Winter 2006): 69-71.
"William Baker and Ira B. Nadel, eds. Redefining the Modern: Essays on Literature and Society in Honor of Joseph Wiesenfarth." University of Toronto Quarterly 75.1 (Winter 2005-2006): 352-353.
Current research:
A book on Elizabeth Bowen: Citizenship, Nation, and Modernism, and a second book called Faith and British Culture, 1939-1962.