Miranda Brun Hickman
Position:
Director of Undergraduate Studies & Associate Professor
Office Hours:
Wednesdays 12:30-2:30PM, Fridays 12:00-1:00PM, and by appointment
Degree(s):
B.A. (Brown), M.A., Ph.D. (University of Michigan, Ann Arbor), Associate Professor
Area(s):
Modernism
Twentieth Century
American
Teaching Areas:
Transatlantic modernisms, modern poetry, women and modernism, textual criticism, gender studies, history of twentieth-century literary criticism, the Victorian fin de siècle, periodical studies, detective fiction.
Taught previously at:
University of Tulsa, University of Michigan.
Awards, Honours, and Fellowships:
Insight Grant, Social Sciences and Humanities Research Council, 2013-2018

H. Noel Fieldhouse Award for Distinguished Teaching, Faculty of Arts, McGill University, 2013

Louis Dudek Award for Teaching Excellence, Department of English, McGill University, 2009 and 2010

Carrie M. Derick Award for Excellence in Graduate Supervision and Teaching, McGill University, 2006

Social Science and Humanities Research Council Grant, 2003, for annotated edition of the correspondence of Ezra Pound and publisher Stanley Nott.
Selected Publications:
"The Gender of Vorticism: Jessie Dismorr, Helen Saunders, and Vorticist Feminism." Vorticism: New Perspectives (Oxford University Press, 2013).
Rereading the New Criticism, eds. Miranda Hickman and John D. McIntyre (Ohio State University Press, 2012).
"'Uncanonically Seated': H.D. and Literary Canons." The Cambridge Companion to H.D. (2011).
One Must Not Go Altogether with the Tide: The Letters of Ezra Pound and Stanley Nott (McGill Queen's UP, 2011).
"Modernist Women Poets and the Problem of Form." The Cambridge Companion to Modernist Women Writers (2010).
"'Not ... Love-Verses at All, I Perceive': Joyce's Minor Works." Visions and Revisions: James Joyce. Dublin: Irish Academic Press, 2009.
The Geometry of Modernism. Austin, TX: University of Texas Press, 2006. 
"The Complex Art of Raymond Chandler's 'The Simple Art of Murder," Studies in the Novel 25.3 (2003).
"'Sparse and Geometric Contour': Transformations of the Body in H.D.'s Nights," Twentieth Century Literature 47.3 (2001).
"To Facilitate the Traffic: Ezra Pound's Turn from the Deluxe." Paideuma 28.3 (1999).
Book Images: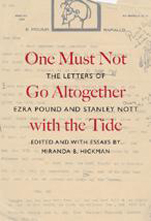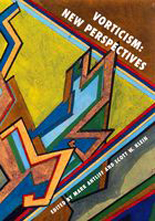 Current Research:
New Women critics and the construction of authority; Ezra Pound and British Fascism; Iris Barry and the MOMA Film Library