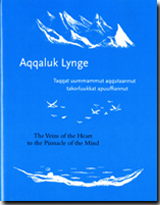 The Veins of the Heart to the Pinnacle of the Mind
Aqqaluk Lynge; Ken Norris and Marianne Stenbaek, trans.
The poetry of Aqqaluk Lynge, the International Chair of the Inuit Circumpolar Council. In English and Greenlandic.
---
Local Knowledge: Living Resources and Natural Assets in Greenland
H.C. Petersen; Marianne Stenbaek, ed.

Traditional knowledge on the environment, animals and culture collected by the Greenlander HC Petersen over 60 years. In English and Greenlandic.
---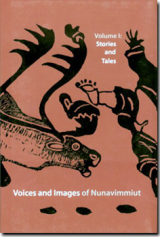 Voices and Images of Nunavimmiut, Volume 1: Stories and Tales
Marianne A. Stenbaek; Minnie Grey, eds.

A series of anthologies of writings by Nunavik Inuit. In English.

More info >
---
Enchanted Objects: Visual Art in Contemporary Fiction
Allan Hepburn

More info >
---
Listening In: Broadcasts, Speeches, and Interviews by Elizabeth Bowen
Allan Hepburn

More info >
---
Urban Underworlds
Thomas Heise

More info >
---
Canadian Literature 207: Mordecai Richler
Nathalie Cooke, ed.

More info >
---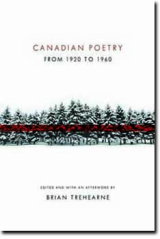 Canadian Poetry from 1920 to 1960
Brian Trehearne, ed.  

More info >
---
Theatre and Feeling
Erin Hurley

More info >
---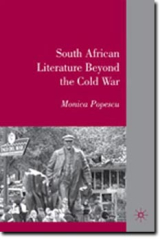 South African Literature Beyond the Cold War
Monica Popescu

More info >
---
The Legacy of Apollo: Antiquity, Authority & Chaucerian Poetics
Jamie Fumo

More info >