GRAND PRIZE WINNER:
Photo taken: Singapore
Description: Pujari (Hindu priest) during colorful Hindu ceremony.
IN ACTION WINNER:
Photo Taken: Mallorytown, Ontario, Canadian Coast Guard
Description: I am at the navigation pod. We were maintaining our position so I took out the camera and snapped this picture of a Search-And-Rescue Technician being hoisted down onto our boat as part of an exercise.
SELF EXPRESSION WINNER:
Photo Taken: Lake Louise, Alberta
Description: Moraine lake is a popular tourist destination in Alberta. The turquoise color of the lake, the surrounding mountains and the green trees reward the tourist with a magnificent view. The photo was taken in June 2013.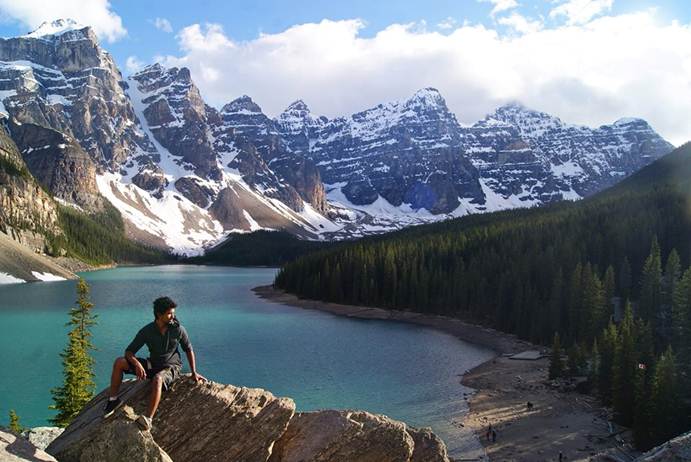 LIFE ABROAD WINNER:
Photo Taken: Bondi Beach, Australia
Description: Festival of the Winds; Annual Spring festival at the beach
---
Criterion:
Show us where you work, what you've done, and where you have been! 
Share your pictures for the chance to win a Mini iPad!
You are allowed a total of 3 photos per category.
Categories include:
In Action: show us what an Engineer does, job related activities
Life Abroad (Cultural component)
Self Expression
Deadline: October 3, 2013
Please use the following link to submit your photos: 2013 Photo Contest Submission Form
If you are having trouble submitting your photos through the link please email us at escphotocontest [dot] engineering [at] mcgill [dot] ca
Prizes generously sponsoured by Shell