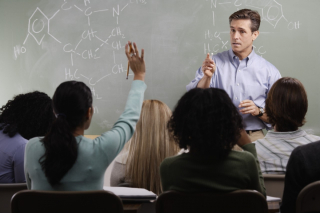 A Teaching Assistant (TA) is a graduate student appointed to assist a Course Instructor with the teaching and evaluation of students in a course. A teaching assistant works under the guidance and supervision of the Course Instructor who is responsible for setting the course objectives, content and method of instruction as well as final grades and grading practices of the course.
Union
All those hired as Teaching Assistant's at McGill University are required to be a member of the Association of Graduate Students Employed at McGill (AGSEM) - McGill's Teaching Union. For further information about membership and governance please visit the AGSEM website.
Postings
If you are interested in working as a teaching assistant, please note that all positions are posted on and applied to through McGill's Career Planning Services (CAPS) website by the dates outlined below and in the department website under the employment opportunities tab.
Please note that KPE graduate students will receive an email from the Graduate Program Coordinator notifying them of the positions that are posted for fall and winter. 
KPE posts positions twice/year by the following dates:
| | | |
| --- | --- | --- |
| Semester | Posted by | Deadlines to Apply |
| Fall | April 30 | 30 days after posting date |
| Winter | October 15 | 30 days after posting date |
| Summer | March 1 | KPE does not offer teaching assistantships for summer courses |
All applications are submitted online through the McGill Career Planning Service (CAPS) website.
You will need to provide the following documents:
•   TA Application Form (available in each posting)
•   Up-to-date CV
Forms and Important Dates
For current Teaching Assistants in KPE, please take note of the following deadlines:
Form

 

Submission Dates

AGSEM Union Membership Form [.pdf]
Complete and submit to KPE's Administrative Assistant upon acceptance of a Teaching Assistantship position.
To be submitted at the same time the contract is signed.
TA Workload Form [fillable .pdf]
Complete with the Course Instructor and submit to KPE's Administrative Assistant  approximately 2 weeks after the start of classes.

September 15, 2016 for Fall 2016

January 16, 2017 for Winter 2017

TA Final Evaluation Form [.pdf)
Complete at the end of the semester and submit to KPE's Administrative Assistant.

December 9, 2016 for Fall 2016

April 20, 2017 for Winter 2017
Please note that all of the forms above must be completed and signed by the instructor and teaching assistant before submitting.
Forms should be submitted to the KPE's Administrative Assistant in Currie Gymnasium, Room 209.
FAQ
What is the hourly rate for TAs?
Rates of Pay as of:
January 1st, 2013: $26.51
January 1st, 2014: $26.83
Vacation pay (4%) and statutory holiday compensation included.
When will I be notified if I am offered a position?
Approximately 35 days from the application deadline. Please note only selected applicants will be contacted. A notice of offer will be sent to all selected applicants' McGill email account.
Can I hold multiple Teaching Assistantships?
Yes. As long as the total combined hours for all TAships does not exceed 180 hours in one semester.
Will I have to attend the course lectures?
A majority of the positions will require class attendance. If you have been offered a teaching assistantship, please check with the instructor whether this will be a requirement, and if so, please verify that you are available during class hours before accepting a position.