Here are short biographies for this year's Mini-EdPsych lecturers:
---
Professor Nancy Heath
Mindfulness: Learning to Live in the Moment
April 15, 2010
Nancy L. Heath, Ph.D., is a James McGill Professor in the Department of Educational and Counselling Psychology at McGill University. She is a professor in the Human Development and School/Applied Child Psychology programs. Dr. Heath's research program explores mechanisms of resilience and adaptive functioning in individuals at-risk and is funded by numerous provincial and federal agencies. She has published extensively and has presented nationally and internationally at more than 150 conferences. She is a Fellow in the International Academy of Research on Learning Disabilities and founding member and Vice President Elect of the International Society for the Study of Self-Injury (ISSS). Her most recent work focusing on the understanding and prevention of non-suicidal self-injury has led her to focus on the importance of mindfulness as an effective coping strategy in the face of stress.
---
Professor Krista Muis
'Til Death Do Us Part: Motivation for a Lifetime
April 22, 2010
My research interests are in the areas of self-regulated learning, epistemic and ontologic beliefs, motivation, and mathematics and science learning. I am interested in how students' epistemic beliefs influence various facets of learning, motivation, and academic performance. I am also interested in exploring what cognitive operations are involved in learning mathematics and science and what strategies learners can use to improve understanding. This line of research includes an examination of how critical thinking and problem solving develop. Moreover, all lines of research are brought together under contemporary models of self-regulated learning.
A second general line of research that I pursue involves the measurement of educational constructs. I have extensive knowledge in various areas of measurement, advanced statistics and computer program applications, including: theoretical formulations of measurement, application of latent class models, statistical theory and methods of estimation used in structural modeling, development of models for factor analysis, Rasch modeling of educational data, and statistical theory for hierarchical linear models. Research along these lines includes the development and improvement of measuring instruments. As a survey methodologist, I apply knowledge from this field as well as the field of measurement to evaluate current measuring instruments designed to tap into various educational constructs.
---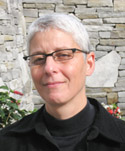 Professor Ada Sinacore
Career Transitions in Tough Times
April 29, 2010
Ada Sinacore, Ph.D. is an Associate Professor in the Counseling Psychology Program at McGill University. She has more than 16 years of experience working in the U.S., Canada, and abroad and is internationally recognized for her expertise and extensive presentations and publications in social justice, career development, migration and immigration, pedagogy, and feminist psychology. She has presented at the Forum of Labour Market Ministers: Pan Canadian Symposium and is actively involved in research, scholarship and program development addressing career transitioning of diverse populations in Canada and abroad. Recently, she received the 2010 Olivia Espin Award for Social Justice Concerns in Feminist Psychology: Immigration and Gender, from the Association for Women in Psychology. Additionally, Dr; Sinacore co-edited a book regarding the teaching of social justice within a multicultural and feminist perspective, and is highly sought out for her consultation and program evaluation skills.
---
Professor Robert Bracewell
Lies, Damned Lies, and Statistics
May 6, 2010
Robert Bracewell (PhD. University of Toronto, MA. BSc. McMaster University) is a Professor in the Department of Educational and Counselling Psychology, and former Associate Dean Research and Graduate Students in the Faculty of Education.
My research interests and activity are in the area of understanding problem solving and learning in complex real world situations such as the effective use of computers and associated technology by teachers and students in our schools. I have been a specialist in research methods and have taught inferential statistical methods ever since the statistics in my masters thesis were trashed by my examining committee.
---
Professor Marilyn Fitzpatrick
Beyond Psychotherapy: Values and Vitality
May 13, 2010
I have been a practising psychotherapist for 24 years and a professor in the Counselling Psychology program at McGill University for the last 10 years. The intersection of my clinical work and my research interests is the psychotherapeutic processes that support client change. In particular, my work has focused on the way in which the relationship between therapist and client allows clients to invest in the therapeutic process. My studies on early therapy have suggested clients can experience relationship-related moments of positive feeling in which they open themselves to the process and this can be the beginning of an upward spiral of progress in treatment. Recent investigations have also focused on how people's values provide a foundation from which to make life decisions. With this recent research and my therapeutic practice as a backdrop, my presentation will focus on the usefulness of values exploration, not just in the therapeutic process but as an organizational framework for making positive changes in life.
---
Professor Emeritus Frank Dumont
Laughing Rats, Cuddly Octopi, Altruistic Humans and the Biology of Contentment
May 20, 2010
Frank Dumont, Professor Emeritus, McGill University, was a professor in the Department of Educational and Counselling Psychology and for many years Director of its Ph.D. program in his field. He was the co-editor of Six Therapists and One Client (2000) and a co-editor of Corsini's The Dictionary of Psychology (1999). He gratefully acknowledges that much of his book on personality psychology (described below) was researched and drafted while he was a Visiting Fellow at Wolfson College, Cambridge University (2005–2006).
In this book [described below by Cambridge University Press, and elements of which he will draw on for this presentation], Frank Dumont presents personality psychology with a fresh description of its current status as well as its prospects.
Play, sex, cuisine, creativity, altruism, pets, grieving rituals, and other often neglected topics broaden the scope in the book "A History of Personality Psychology: Theory, Science, and Research from Hellenism to the Twenty-First Century". This study is imbued with historical perspectives that reveal the continuity in the evolving science and research of this discipline over the past century. Frank Dumont places classic schemas and constructs, as well as current principles, in the context of their socio-political catalysts. He further relates this study of the person to life-span developmental issues and to cultural, gender-specific, trait-based, genetic/epigenetic, and evolutionary research findings. Personality psychology has recently reconciled itself to more modest paradigms for describing, explaining, and predicting human behavior than it generated in the nineteenth and twentieth centuries. Frank Dumont's book documents that transformation, providing valuable information for health service professionals as well as to teachers, researchers, and scientists.