Krista Muis Featured in McGill Reporter
Paralysed. Found courage. Now climbing mountains. Hot off the presses this morning, ECP's Krista Muis is featured in the most recent edition of the McGill Reporter and is the latest person to be spotlighted in their Think Big in Six Little Words feature. The article examines the challenges and successes Krista has had and that have shaped her education, research, and career. Please visit the following link to read the intriguing story, entitled Prof finds career path - and courage - after failing a math exam.
First Annual Multicultural Speaker Series Details
The Department of Educational and Counselling Psychology is proud to be sponsoring the inaugural Multicultural Speaker Series, a series that has been put together by one of ECP's newest Faculty Members, Dr. Nathan Smith. The series will take place in six installments, with speakers representing a variety of the programs offered by ECP. Two of the lectures will be held this Fall, while the four remaining lectures will take place during the Winter semester.
For more information on the MSS, please contact nathan [dot] smith [at] mcgill [dot] ca (Nathan Smith) . To view the Series' flyer, please click on the image to the right or download the PDF file below.
Multicultural Speaker Series Flyer [.pdf]
Jonathan Petraglia Wins Freud Award
Counselling Psychology student Jonathan Petraglia won the Freud Award for best student presentation at CPA 2008. His presentation was entitled A Sequential Analysis of Therapist Interventions and Patient Defensive Functioning in Ultra-brief Psychodynamic Psychotherapy.
Congratulations Jonathan!
Victoria Talwar Co-Authors New Book Science et religion en éducation
Victoria Talwar, along with Michael Schleifer of UQAM and with the collaboration of Paul Harris of Harvard, has co-authored a new book entitled Science et religion en éducation, which takes a look at the topic of science and religion in education from the perspectives of psychologists, philosophers, educators and scientists and argues that moral education should promote values that transcend culture and religion. The book is published by Presses Université du Québec and is available for order now.
Along with Victoria, current and former ECP staff and students who collaborated on this project include Dawn Cruchet, Lee Londei, and Christine Saykaly. To view the front and back covers more closely, please click on the above image.
Congratulations Victoria!
Ada Sinacore Recipient of 2009 Olivia Espin Award
Ada Sinacore has just been awarded the 2009 Olivia Espin Award for Social Justice Concerns in Feminist Psychology, which is awarded by the Association for Women in Psychology. The award recognizes the work of feminists who are making important contributions to practice, education and training, and/or scholarship in the areas of gender, immigration, ethnicity, religion, and sexual orientation.
Congratulations Ada!!
Steve Shaw New Editor-Elect of School Psychology Forum
School Psychology Forum: Research In Practice (SPF) is a refereed journal published electronically on a semi-annual basis by the National Association of School Psychologists (NASP).
Steve Shaw has just recently received the honour of being named the Editor-Elect for the School Psychology Forum.
Congratulations Steve!
2008 Mini-EdPsych Lectures Available Online
For those who missed the opportunity to catch the inaugural edition of the Mini-EdPsych Lecture Series held in the spring of 2008, full-length videos of all the lectures are available for viewing online under the Mini-EdPsych section of our website, or by simply clicking right here!
Videos of the 2009 series to be available soon!
Krista Muis Wins APA Early Career Research Award
As part of the American Psychological Association's Early Career Research Award Program, Krista Muis was one of only three recipients to win the highly competitive Early Career Research Awards for Division 15. Division 15 - Educational Psychology provides a collegial environment for psychologists with interest in research, teaching, or practice in educational settings at all levels to present and publish papers about their work.
Congratulations Krista on the Award!
Nathan Smith wins APA Award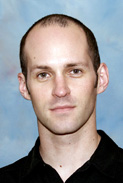 The Society of Counseling Psychology (Division 17 of the American Psychological Association) has awarded ECP's Nathan Smith the Award for Significant Contribution to Social Justice and Advocacy in the Section for Lesbian, Gay, and Bisexual Awareness. Division 17 - Society of Counseling Psychology brings together psychologists, students, professional and international affiliates who are dedicated to promoting education and training, scientific investigation, practice, and diversity and public interest in professional psychology.
Congratulations Nathan on the Award!
Best Paper Award for Laura Naismith at AIED 2009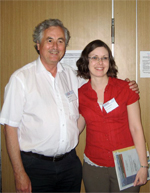 Laura Naismith, a Doctoral student in the Learning Sciences stream of Educational Psychology, has won the Best Paper Award in the New Researcher Track of the Artificial Intelligence in Education (AIED) at this year's Annual Convention. The International Conference on Artificial Intelligence in Education is part of an ongoing series of biennial international conferences for top quality research in intelligent systems and cognitive science for educational computing applications.
Congratulations on the award Laura!
A Host of Honours for Martin Drapeau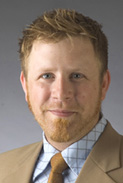 Even with the summer season just beginning, Martin has been hard at work earning accolades with all the major accrediting bodies of the Counselling Psychology program, along with playing a vital role in legislative affairs. Below are highlights of some of the recent honours and work that Martin has done:
Re-elected to the Executive Committee and as Vice-President of the Ordre (College) des psychologues du Québec.
Elected to the American Psychological Association's Council of Representatives.
Elected to the Executive Committee of the Psychodynamic section of the Canadian Psychological Association.
Along with the President and the Legal Advisor of the Ordre (College) des psychologues du Québec, defended Bill 21 at the National Assembly, where he presented the empirical evidence in support of the Bill.
APA, CPA, and OPQ honours, along with partaking in provincial government affairs... at this rate, it wouldn't be a surprise to see Martin addressing the General Assembly at the United Nations sometime soon!
Congratulations Martin on all your recent successes!
Panayiota Kendeou wins UKLA/Wiley-Blackwell Research Award
ECP's Panayiota Kendeou, along with co-authors Catherine Bohn-Gettler, Mary Jane White, and Paul van den Broek, have been awarded the UKLA Wiley-Blackwell Research in Literacy Education Award 2009 for their article Children's inference generation across different media. The Award is a prestigious prize bestowed on the best publication to the Journal of Research in Reading and Literacy in the previous year.
Congratulations Panayiota on this great award!
Rob Savage Appears on CBC Radio Noon
The Canadian Broadcasting Corporation (CBC) Montreal's Radio Noon welcomed ECP's Professor Robert Savage for a call-in segment about teaching your kids to read at lunchtime today. To listen to the broadcast, simply visit http://www.cbc.ca/radionoonmontreal/ and scroll down mid-page to the April 28 audio file.
2009 ECP Student Travel Award Winners Announced
UPDATE: The list of winners of the 2009 ECP Travel Award have been announced! Congratulations are in order for the following students: Emmanuel Blanchard, Andrew Chiarella, Lori Cohen, Kim Daniel, Debora D'Iuso, Ozlem Erten, Clare Foa, Gina Franco, Genevieve Gauthier, Petra Gyles, Yuan-Jin Hong, Gregory Hum, Ahmed Ibrahim, Julie Anne Irving, Anusha Kassan, Daisy Leung, Anne Marie Mikhail, Laura Naismith, Jongwhi Park, John Ranellucci, Sarah-Jane Renaud, Lavanya Sampasivan, Christine Saykaly, Deborah Schwartzman, Akansha Sharma, Renee St-Pierre, Julie Timmermans, Jessica Toste, Cheryl Walker, and Shanna Williams!
Nancy Heath a James McGill Professor
The Department of Educational and Counselling Psychology takes great pride in announcing that Dr. Nancy Heath has just been named a James McGill Professor!
The James McGill Professor award recognizes a senior scholar's status as outstanding and original researcher of world-class caliber and a leader in his or her field similar to that of the CRC Tier I. Given Nancy's incredible track record in research on emotion and mechanisms of resilience or adaptive functioning in youth at-risk and the great work done by her and her research team this is certainly an honour that is more than well-deserved.
To see more on Dr. Nancy Heath's Research Team, please visit her team's website by clicking here.
Congratulations Nancy!
Martin Drapeau Interviewed by Canadian Press
Counselling Psychology professor Martin Drapeau was recently interviewed by Canadian Press about the use of virtual reality in assisting and providing therapy for individuals with a variety of phobias, addiction, and depression. The interview is being cited in numerous articles available online, of which you may read a few by visiting the link below.
- Quebec lab a world leader in using technology to treat mental illness
Bruce Shore Honoured with Pair of Teaching Awards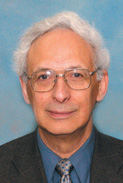 The Department of Educational and Counselling is proud to announce that ECP's very own Dr. Bruce Shore has just won a pair of highly distinguished teaching awards!
To begin, Dr. Shore has won the Faculty of Education's Distinguished Teaching Award for 2009! The award, given to a professor who displays excellence in classroom teaching, mentoring and supervision, and educational leadership is a natural for Dr. Shore, who has been doing just that and so much more for students for years.
On top of this award, Dr. Shore is this year's recipient of the David Thomson Award for Graduate Supervision and Teaching. The award, given to only one professor at McGill per year, is a first for an ECP faculty member! The award is based on the professor's ability to arouse interest in the discipline, quality of supervision and progress-tracking, degree of encouragement to publish and/or present work, and guidance with respect to other professional development, characteristics and criteria everyone would agree Dr. Shore exudes greatly.
Congratulations Bruce!
Annett Körner Receives Two Major Grants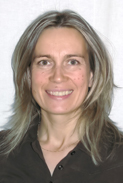 The Department of Educational and Counselling Psychology is excited to announce that Dr. Annett Körner has just been awarded two major grants! The first of the two cancer research studies to receive funding is from the Weekend to End Breast Cancer (WEBC) Research Fund of the Jewish General Hospital (JGH) Foundation. This study is entitled Customization and preliminary testing of a virtual navigation tool for women with breast cancer treated at the JGH. The second grant was awarded by the Canadian Partnership Against Cancer (CPAC), which is funding a multi-site study entitled Contributions of an innovative multimedia tool to patients' experiences with melanoma or colorectal cancer: A mixed method approach.
More information on the WEBC project at the JGH
More information on CPAC
Congratulations Annett!
Panayiota Kendeou's Research Featured in Scientific American Mind
Dr. Panayiota Kendeou has just had one of her research studies featured in the latest issue of Scientific American Mind. The study, co-authored with Dr. David N. Rapp of Northwestern University, is entitled Revising What Readers Know: Updating Text Representations during Narrative Comprehension and was used as source in the article The Truth about Hypocrisy by Scott F. Aikin and Robert B. Talisse. The article questions the validity of using the hypocrisy of purveyors of an argument in discounting their stance. Panayiota and Dr. Rapp's research was brought forth to highlight how negative first impressions can linger in the face of later contradictory evidence.
Read the article The Truth about Hyprocrisy [.pdf]
Kim Cornish to Speak at McGill Neurobiology Seminar
Dr. Kim Cornish of the Department of Educational and Counselling Psychology will be speaking at this Friday's upcoming McGill Neurobiology Seminar. Her presentation will be entitled Age-related changes in cognition in fragile X carrier males with and without Fragile X Associated Tremor/Ataxia Syndrome (FXTAS). For those interested in attending what should be a fascinating talk, the seminar takes place this Friday, February 13th, from 8:30am - 9:30am at the Jeanne Timmins Amphitheatre, which is located at the Montreal Neurological Institute on 3801 University Street.
UPDATE: Please note that the date of the lecture has been re-scheduled to May 15th. Further updates will be posted here.
Victoria Talwar to Receive Early Career Contributions Award from SRCD
The Department of Educational and Counselling Psychology is proud to announce that Victoria Talwar will be awarded the Early Career Contributions Award from the Society for Research in Child Development. The Award, established in 2002, is given to a person or persons who distinguish themselves as researchers and scholars, as evidenced through research, publications, and scholarly activity. They are invited to participate in the Society's Oral History Project immediately after the presentation of the award. For more information on the award, please visit the SRCD's Awards Description page here.
Victoria was also featured prominently in the McGill at a Glance 2008/2009 booklet. To view the full page of coverage she received, simply click on the image to the left.
Congratulations Victoria!
UPDATE: Please click on the images below from the presentation of the Early Career Contributions Award at the SRCD's Annual Conference in April.
Return of ECP Student Travel Award for 2009 Announced!
The Department of Educational & Counselling Psychology is pleased to announce that this year we will again be offering a Departmental Travel Award for ECP students who will be taking part in a conference or scholarly meeting in order to present a paper, lecture, poster, or panel between the dates of January 1st and July 31st, 2009. For more information on the award, please visit the Travel Award page of our Financial Aid section, or simply click here. Best of luck to all who apply!