On this page: Savage's Abracadabra Research | Drapeau wins CPA New Researcher Award | Talwar to Appear in New York Mag | Savage new William Dawson Scholar | Welcome Back 2007 Party
ABRACADABRA! Dr. Robert Savage Featured in the Canadian Language and Literacy Research Network's Annual Report!
The Canadian Language and Literacy (CLL) Research Network recently released it's Annual Report for 2006-07 and we are very proud and excited at Dr. Savage's prominent inclusion in the report. His work on literacy, particularly the popular web-based program ABRACADABRA, were spotlighted in this report.

On top of the preceding and a few great photos of our Rob, the article also highlights a few of his past awards, including a Noni MacDonald Award and an Editor's Award from the Canadian Association of Speech Language Pathologists and Audiologists (CASLPA).

Congratulations to Rob and all those who partook in his wonderful program!

If you would like to view CLL's Annual Report, please download the PDF File below. To view ABRACADABRA's website, simply click here.

Canadian Language and Literacy Research Network's Annual Report 2006-07
Dr. Martin Drapeau is one of the 2007 winners of the Canadian Psychological Association's President's New Researcher Award !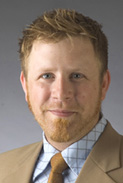 For recognition of Dr. Drapeau's exceptional quality of work as a researcher in the area of psychology in Canada, he was awarded the CPA President's New Researcher Award.

Dr. Drapeau is an Assistant Professor in ECP, an Associate Member in Psychiatry at McGill, a Researcher at the Institute of Community and Family Psychiatry of the Sir Mortimer B. Davis Jewish General Hospital of Montreal and Project Director at the Lady Davis Institute for Medical Research.

For further information about Dr. Drapeau and his research endeavours please refer to the following links: Professor Martin Drapeau and McGill Psychotherapy Process Research Group (MPPRG).
CONGRATULATIONS MARTIN !
ECP's Dr. Victoria Talwar shadowed by New York Magazine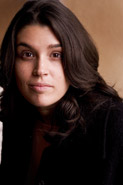 Authors for New York Magazine shadowed Dr. Talwar and her students for three days, observing research studies with children and their parents as well as interviewing both researchers and families, to learn more about children's understanding of lies, truth and promises as well as the development of children's honesty.

Dr. Talwar and her research will be featured in an upcoming article on children's lie-telling behavior in the New York Magazine which will appear in an issue to be released in early 2008.

Her research will also appear in a book chapter written by the same authors, which will focus on cutting edge research in child development. The book is to be published by Hachette Press in 2008.

The authors, Ashley Merryman and Po Bronson, have had works featured in New York Magazine, Time Magazine, and the Washington Post. They have also written several non-fiction books.

For more information about the Talwar Research Team, visit her website at http://www.talwarresearch.com/.

Dr. Robert Savage - ECP's newest William Dawson Scholar Awardee
Dr. Savage was awarded the William Dawson Scholar for recognition of his research in the area of Literary Advocacy. Dr. Savage established The Literacy Education Advocacy Research Network (LEARN) in the Faculty of Education.

For further information about LEARN, his research team and their endeavours refer to the following the link: Literacy Advocacy.

Congratulations Rob !
ECP Welcome Back Party Fall 2007