Welcome to the Department of Economics at McGill University. Our department provides a high quality of education at all levels, with undergraduate Minor, Major and Honours degree programs as well as graduate study for the Master's and Ph.D. degrees, all offered by scholars of international reputation and in the company of excellent students from around the world.

Professor Sonia Laszlo on what's needed to deal with the Ebola crisis
Medicine and military alone will not save world from Ebola. 
A more co-ordinated and creative approach to tackling the outbreak is required if we hope to keep a global pandemic at bay.
Read her article published in The Star
---
Professor Emerita Polanyi Levitt Recipient of the Order of Canada in 2014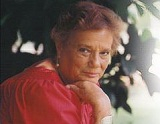 Congratulations to Professor Emerita Kari Polanyi Levitt, longtime member of the Economics Department, for being awarded the Order of Canada in June 2014. She was honoured for her contributions to the establishment of international development studies as an interdisciplinary academic field and for her research on political economy in the Caribbean.
She joins fellow Department member Professor Jean-Marie Dufour, who was appointed to the Order in 2008.
---
From Research to Policy:

President Obama's new focus on the long-term unemployed relies on research by Kory Kraft (Toronto), Fabian Lange (McGill), Matthew J. Notowidigdo (Chicago): Duration Dependence And Labor Market Conditions: Evidence From A Field Experiment. 
Les entreprises américaines écartent les candidatures des chômeurs de plus de six mois. Barack Obama les invite à revoir leur politique d'embauche.  Aux Etats-Unis, le piège du chômage de longue durée