classified as:
Desautels Faculty of Management
entrepreneurship mcgill.ca/dobson
McGill Dobson Centre for Entrepreneurship
External
Faculty
Staff
Students
subscribe

The McGill Dobson Centre for Entrepreneurship has inaugurated a collaborative space where members of McGill's startup ecosystem can come together and work on their early stage projects.
Located at 3430 McTavish, the space is available on a drop-in basis every weekday between 10:00 am and 5:00 pm.
Read more

The McGill Dobson Centre for Entrepreneurship has wrapped up its series of Demo Days this fall. Mirroring the growth of its X-1 Accelerator program, the locations of this year's Demo Days have also expanded to include New York City and Toronto, in addition to the usual Montreal, Boston, and San Francisco destinations.
...
Natasha Saviuk, BSc'12, a doctoral student at McGill, and Shonezi Noor, BCom'14, had the same target audience in mind when they pitched startup ideas at McGill's Dobson Cup. They joined forces and today, with the support of the McGill Dobson Centre for Entrepreneurship, their startup Will + Zack has clients in Canada and the U.S., and they've only just begun.
...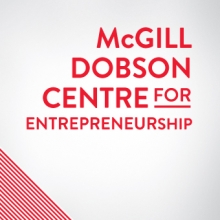 The McGill Dobson Centre for Entrepreneurship recently invited two McGill startups, Dialysave and MYOVUE, to share their insights as successful medical startups, including the story of their founding and the impressive progress they have made under the guidance of the Dobson Centre.
Read more on The Dobson Chronicles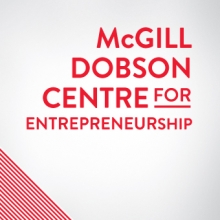 Desautels is behind some of the country's most innovative startups
Taiga Motors, founded by McGill graduates Gabriel Bernatchez (Beng'16), Sam Bruneau (Beng'15) and Paul Achard (Beng'14), have developed the world's first electric snowmobile, eliciting interest and enthusiasm from local and international snowmobilers and investors alike.
...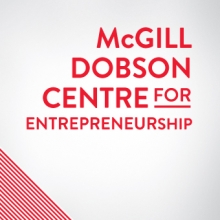 On October 18, the McGill Dobson Centre for Entrepreneurship hosted its third workshop of the fall season, which focused on the technological innovations that are shaking up the business world.
The two invited guest speakers were Matthew Boerum from Audible Reality, winner of the 2017 McGill Dobson Cup, and Yves Guillaume A. Messy, founder of insurance startup QGS Technologies Ltd.
...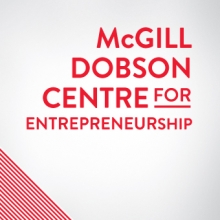 Established under the McGill Innovation Collective, the McGill-Notman partnership offers short-term residencies to startup cofounders affiliated with McGill either as students, alumni, or as staff or researchers.
...