This 15-credit certificate is designed as professional development for in-service teachers and for candidates with a background in education, language studies, linguistics or a related field.  This certificate can also serve as preparation for application to our MA in Second Language Education.
A complete list of program requirements, inlcuding course descriptions and prerequisites can be found on the eCalendar program entry.
---
Program Overview
The 5 courses which comprise the certificate provide a solid background and offer in-depth study in the field of second language education from a range of perspectives and with a focus on research and applications to teaching.
The first 3 courses are offered online, and can be undertaken anywhere an internet connection is available.  (Courses are sequential and must be taken in order)
The final two courses are offered face-to-face, on-site at McGill in an intensive summer institute.  This also inlcudes a practicum that takes place in a nearby community centre.
The program begins in the Fall term only.
This certificate does not lead to teacher certification.
Certified teachers accepted into this certificate may be eligible for a bursary. Please refer to the Québec Ministère de l'Éducation, du Loisir et du Sport website for more information.
The courses are sequenced in such a way that students can complete the certificate in one year.  The maximum time for completion is three years, subject to the Graduate and Post-doctoral Studies regulations regarding residency and leaves of absence.
---
Eligibility
Possess an undergraduate degree
The minimum Cumulative Grade Point Average (CGPA) is 3.0 out of a possible 4.0, or a Grade Point Average (GPA) of 3.2 out of 4.0 in the last two years of full-time studies.
Formal or informal teaching experience
---
Admissions
Admissions for all graduate level programs are done online, via uApply.  Click on the red "Apply Now" icon to begin the process.  The deadline  to apply is June 15, 2015 for Fall 2015 (February 1st, 2015 for International Students).  Follow the application process for graduate studies, Fall 2015, through the Department of Integrated Studies in Education (DISE). Students should apply into the Graduate  Certificate in TESL.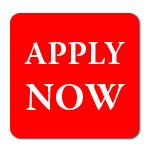 Required Documents
A current working CV
A 1-2 page Letter of Intent, specifying relevant academic and professional experience, particularly experience related to education or other work with secondary aged children, and outlining your reasons for pursuing the teaching profession. In addition to the importance of subject matter expertise, please comment on your commitment to the social, ethical and political responsibility inherent in the teaching profession.
A copy of your unofficial transcripts from all previous university level studies (undergraduate and graduate).  Official transcripts are required after the students is officially admitted to the program.
Two letters of recommendation, one from a university-level instructor and the second from a professional who has supervised you in a formal or informal education or youth sector position (if you have experience working in a formal school setting, one letter must be from a school / school board administrator qualified to assess your professional qualities). Applicants will be prompted to provide the names and contact information of their referees in uApply.  An email request will be generated prompting referees to upload their letter for the applicant.
TOEFL or IELTS scores Graduate eCalendar   (if applicable)

IELTS with a minimum overall band of 7.0; (with a minimum writing score of 7.0; or
TOEFL:iBT (Internet-based test) – total score of 92 with a minimum score of 22 each for the Writing and Speaking sections and a minimum of 20 each for the Reading and Listening sections and PBT (paper-based test) – 580

                    N.B. Applicants are required to submit their scores electronically.

International Students:

ALL international students, whether or not they plan on completing the program in one semester, must apply for a student visa. Non-Canadians must obtain permission to study from the governments of Quebec and Canada. Immigration Quebec issues the Certificate of Acceptance of Quebec (CAQ) and Citizenship and Immigration Canada issues Federal Study Permits. You may also wish to contact International Student Services for assistance.  If you intend to follow the first 3 courses (online) from your home country, and to travel to Canada only for the purpose of attending the final two courses held on-site at McGill in the summer institute, you normally do not require a study permit.  International students should refer the Citizenship and Immigration Canada website to determine if a visitor's visa is required. Further assistance can be provided by McGill University's International Student Services

FAQ: Issues of Equity and Diversity for DISE (.pdf)

---

The English Language Proficiency Test is mandatory for applicants to the Graduate Certificate in TESL program.

English Language Proficiency Test (ELPT)

Applicants must register for a testing date after applying to the program.

The purpose of the test is to determine whether your level of written and oral English meets the standards we require of students in our TESL programs.  Please see information below regarding the structure and delivery of the test.

2015 ELPT Testing Date:

April 7, 2015

May 19, 2015

June 15, 2015

July 2, 2015

Register for ELPT

To register for the test, click here.

N.B. Only students who are admissible to the program will be asked to sit for this test.

About the Test
The test consists of two parts: a written part and an individual oral interview. The written part includes an English editing task, a cloze task, and an extended writing task. During the written part, you will be allowed only writing utensils and an eraser. You may not use a paper dictionary, nor any electronic aids.

The written part of the test will take place from 9:00 – 11:00 AM. After the written part is graded (by 1:00 PM), a schedule will be posted for the individual oral interviews. Please plan to be available until 4:00 PM on the testing day. NOTE: If you do not pass the written part, you will be informed at the beginning of the oral interview session and will not complete the oral interview.

Payment - $30
MATL TESL applicants, and Grad Cert TESL applicants are required to pay a $30 fee to take the test. Students must bring a money order or certified cheque made out to McGill University with them to the test. Both of these can be obtained at any bank. We apologize for the inconvenience, but our office is not equipped to accept cash or personal cheques.

Distance Testing
If you are unable to attend the test at McGill and reside more than five hours round-trip from Montreal, distance testing is an option for you. Please contact advisedise [dot] education [at] mcgill [dot] ca for more information.

---

Advisor Contact Info:

Andrea Nguyen – Graduate Certificate in TESL Program Coordinator
gctesl [dot] education [at] mcgill [dot] ca
514-398-7149

Dr. Caroline Riches – Graduate Certificate in TESL Program Director
caroline [dot] riches [at] mcgill [dot] ca