Associate Professor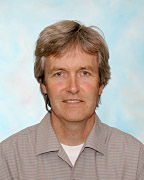 steven [dot] jordan [at] mcgill [dot] ca (Email)
Phone: 514-398-8025
Room 219, Coach House
Areas of interest
Qualitative research methods
Participatory action research (PAR)
Adult education
Sociology of education

Description of research/teaching activities
My research interests focus on exploring how forms of action and participatory research can be used to enhance the learning of adults and aboriginal peoples in Canada. I am currently involved in two research projects that employ these methodologies. One focuses on the informal learning experiences of immigrant workers in the Montreal labour market; the second is a participatory evaluation of an after-school program with the Cree Nation of Wemindji.
 
---
Selected publications/presentations
Edited books
Kapoor, D., & Jordan, S. (Eds.). (2009). Education, PAR and Social Change: International Perspectives. New York: Palgrave/Macmillan.

Choudry, A., Hanley, J., Jordan, S., Shragge, E., & Steigman, M. (2009). Fight Back: Workplace Justice for Immigrants. Toronto: Fernwood.


Book chapters
Jordan, S., & Trimble, L. (2012). Gender, masculinities and migrants' learning experiences. In M. Bowl & R. Tobias (Eds.), Gender, masculinities and lifelong learning. London: Routleadge.


Journal Articles
Jordan, S., Stocek, C., Mark, R., & Matches, S. (2009). Doing participatory evaluation: from "jagged world views" to indigenous methodology. Australian Journal of Indigenous Education.

Baltodano, C., A. Choudry, et al. (2007). "Becoming an immigrant worker: Learning in Every Day Life." The Canadian Journal for the Study of Adult Education 20(2): 99-113.

Jordan, S. (2007). PAR. In L. Given, M. (Ed.), Sage Encylopaedia of Qualitative Research. Thousand Oaks: Sage.
Steigman, M., Choudry, A., Boltandano, C., Shragge, E., & Jordan, S. (2006). Dirty Work. Alternatives, 32(3), 12-13.