Associate Professor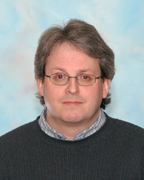 Director, Jewish teaching option
Joint appointment with Department of Jewish Studies
eric [dot] caplan [at] mcgill [dot] ca (E-mail) 
Phone: 514-398-6544
3438 McTavish
Areas of interest
Philosophy of Jewish education
Teaching Jewish prayer
Reconstructionist Judaism
Contemporary Judaism
Jewish social activism
Description of research/teaching activities
My research has focused on Reconstructionist Judaism, one of the four main denominations in contemporary Jewish life. Specifically, I have written on its interpretation and adaptation of the traditional liturgy and its creation of new prayer texts and forms of worship, its quest for norms and standards, and its interpretation of Jewish holidays. I am presently beginning a multi-year study of the role of social activism in contemporary Jewish spirituality.
Selected publications/presentations
Caplan, E. (2012) "All is One? Current Theologies." CCAR Journal, Fall 2012, pp. 213-222.
Caplan, E. (2012) "Nous ne Sommes Plus Elus: L'election divine dans la pensee et la liturgie de Mordecai Kaplan," Tenoua, Printemps 2012, pp. 38-40.
Caplan, E. (2012) "Kaplan's Approach to Prayer Appreciated and Challenged," Crosscurrents, March 2012, pp. 50-60.
Caplan, E. (2011) "Prayer Books: United States," in the Cambridge Dictionary of Judaism and Jewish Culture. Judith R. Baskin, ed. New York, NY: Cambridge University Press, 2011. p. 494.
Caplan, E. (2010) "Judaism: Reconstructionist," in the Encyclopedia of Religion in America (4 volumes). Charles H. Lippy and Peter W. Williams, eds. Washington, DC: CQ Press, 2010. pp. 1141-1144.
Caplan, E. (2006) On Reinventing the wheel: Fashioning a Liturgy we can pray with integrity. The Reconstructionist, Fall 2006.

Caplan, E. (2006) What does it imply? How does it apply? Reconstructionist Holiday Editorials, 1935-1955. Shofar: An Interdisciplinary Journal of Jewish Studies, 24(3). 37-57.

Caplan, E. (2005) Jewish tradition and reconstructionist decision making: Giving tradition a clearer voice. Reconstructionism Today, Winter 2005-2006, 1, 4-6.

Caplan, E. (2004). The dangers of "privatized Jewishness". Reconstructionism Today, Spring-Summer 2004. 14-18.

Caplan, E. (2002). From Ideology to Liturgy: Reconstructionist Worship and American Liberal Judaism. Cincinnati: Hebrew Union College Press.
Book Reviews
Review. Jonathan B. Krasner, The Benderly Boys and American Jewish Education. Brandeis University Press, 2011. The American Jewish Archives Journal, Volume LXIV (2012), pp. 164-166.
Review. Zander Sherman. The Curiosity of School. Toronto, Ont: Viking, 2012. The Montreal Gazette, August 10, 2012.
Review. Jack Cohen. Democratizing Judaism. Brighton: Academic Studies Press, 2010. H-Judaic, August 25, 2011.
Review. Harold Troper, The Defining Decade: Identity, Politics, and the Canadian Jewish Community in the 1960s. Toronto: University of Toronto Press, 2010. The Montreal Gazette, January 15, 2011, p. i7.
Review. Rebecca T. Alpert, Whose Torah? A Concise Guide to Progressive Judaism. New York: The New Press, 2008. Or N. Rose, Jo Ellen Kaiser, and Margie Klein, eds. Righteous Indignation: a Jewish Call for Justice. Woodstock, VT: Jewish Lights Publishing, 2008. CCAR Journal: The Reform Jewish Quarterly, Summer 2010, pp. 155-162.
Conference Presentations
"Community as a Vehicle for Moral Education in the Thought of Mordecai M. Kaplan," Inaugural Conference, The Melton Coalition for Creative Interaction, Ohio State University (Columbus), February 11, 2013.
"Is it Time for a new Kosher? EcoKashrut," Le-Mood, Montreal, Canada. June 5, 2011.
"The Centrality of Social Justice to the Thought of Mordecai M. Kaplan," Association for Jewish Studies Annual Conference, Los Angeles, CA. December 22, 2009.