Peter Younkin
Title:
Assistant Professor, Strategy and Organization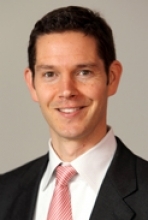 Degree(s):
BA, Urban Studies, Columbia University, USA
MA, Sociology, University of California, Berkeley, USA
PhD, Sociology, University of California, Berkeley, USA
Area(s):
Strategy and Organization
Teaching areas:
Entrepreneurship & Corporate Social Responsibility
Biography:
Peter Younkin is an assistant professor of Strategy & Organization in the Desautels Faculty of Management at McGill University. He joined the faculty in 2010 after earning a PhD. in Sociology from the University of California, Berkeley.
Peter's research focuses on how categorical constructs influence the performance of entrepreneurs and new ventures, looking predominantly at the music industry and crowdfunding platforms.  This can sound a bit opaque, what it means is actually quite simple: do ingrained assumptions about what entrepreneuers or ventures should look like, influence their performance?  This underlying interest motivates a broad research program addressing questions in sociology, economics, and management about the role of legitimacy and bias in entrepreneurial settings.
Current projects include: (1) a study of the role of implicit bias in the performance of African-Americans in crowdfunding, (2) a test of what types of experiential breadth are rewarded (and which penalized) in entrepreneurship and (3) A study of the performance of contestants on The Voice to determine under what conditions audiences reward novelty.
This work extends prior research on the emergence and evolution of industries. In particular, his dissertation examined the U.S. pharmaceutical industry to understand the role of technological, political, and social change in shaping the organization of the modern industry.  This work has resulted in papers exmaining what distinguishes transformative from non-transformative shocks to a market, the diffusion of "bad ideas", and the use of scientific controversy to mitigate change in the market for prescription drugs.
His research is forthcoming at Organization Studies and California Management Review, and has been presented at the Academy of Management and American Sociological Association meetings.
In 2012, he was the recipient of the Distinguished Teaching Award for the Desautels Faculty of Management.
Area of expertise:
Crowdfunding
Entrepreneurship
Industry Emergence
Research areas:
Entrepreneurship
Organizational Theory
Technology & Innovation
Selected publications:
Papers in Peer-Reviewed Journals
Younkin, P. "Complicating Abandonment: How a multi-stage theory of abandonment clarifies the evolution of an adopted pratice." Organization Studies (forthcoming)
Younkin, P. & Kashkooli, K. "What Problem Does Crowdfunding Solve?" California Management Review (forthcoming)
Awards, honours, and fellowships:
Awards
2012: Distinguished Teaching Award, Faculty of Management, McGill University
2012: M.U.S. "Professor of the Year", Finalist, McGill University
2008: Outstanding Graduate Student Instructor (GSI), Haas School of Business
2008: Outstanding Graduate Student Instructor, UC-Berkeley
Fellowships
2009: Leo Lowenthal Graduate Research Fellow, UC-Berkeley
2004-2005: Dean's Normative Time Fellowship, UC-Berkeley
Grants
2012: SSHRC Insight Development Grant