In addition to our colleagues in industry and academia, the McGill Centre for the Convergence of Health and Economics (MCCHE) is supported by a dedicated team at McGill University.
Laurette Dubé, Scientific Director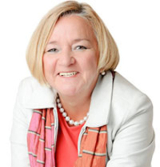 Originally trained as a nutritionist, with graduate degrees in finances (MBA), marketing (MPS), and behavioral decision making/consumer psychology (PhD), Laurette Dubé is Full Professor and holds the James McGill Chair of consumer and lifestyle psychology and marketing at the Desautels Faculty of Management of McGill University. She is also the founding chair and scientific director of the McGill Center for the Convergence of Health and Economics (MCCHE), a unique initiative to push the boundaries of disciplinary and complexity sciences to help individuals, communities, businesses, social enterprises, and governments to tackle, better than has been possible thus far, the most pressing societal and economic problems facing the world that lies at the nexus between agriculture, health and wealth production, consumption and distribution.  With a strong focus on harnessing the power of business as a catalyst for real-world change, the MCCHE operates through collaboration of private sector organizations with NGO/social enterprises, policy makers and academics at community, state, national and global levels to elaborate whole-of-Society solutions that promote convergence through local and systemic changes.  Beyond books (Obesity Prevention: The Role of Brain and Society on Individual Behavior; Trade, Food, Diet and Health: Perspectives and Policy Options), she published in the leading scientific journals of her field (Journal of Consumer Research, Journal of Marketing, Journal of Marketing Research, Journal of Personality and Social Psychology). Her work also appears in major transdisciplinary journals (Physiology and Behavior; Journal of Behavioral Decision Making, Proceedings of the National  Academy of Sciences), and in general audience and business publications such as Maclean's, The Globe and Mail, USA Today and The Wall Street Journal.  Dr. Dube is a Fellow of the Royal Society of Canada.
Dora Koop, Managing Director
Dora Koop has been working at McGill University for over 20 years.  Currently, she is the Managing Director of the MCCHE and the Managing Director of the International Masters Program for Managers(IMPM) which is delivered in 5 countries around the world.  In this capacity she manages the relationship with all school involved in the IMPM and recruiting. Over the past 20 years, she has helped large and medium sized enterprises improve their leadership and management capabilities by designing program solutions to meet their needs.   With her experience in governance she was instrumental in building McGill's capacity in the Director's Education Program run jointly with the ICD and Rotman School of Management. Ms. Koop currently sits on the Board of CATSA, a Federal crown corporation and Ten Thousand Villages – a fair trade retail operation with over 35 stores in Canada.   She also delivers training programs in personal management, building better boards and consults on governance issues. Ms Koop has prior experience in the Federal Government in legislation and policy and also in the setting up the regulatory Department of a Telecommunications company. Ms Koop has an MBA from McGill University and a law degree from the University of Alberta.  She is also a certified Director through the Institute of Corporate Directors and The Rotman School of Business.
Cameron McRae, Research Administrator
Cameron McRae is a Research Administrator at the MCCHE. Since joining the centre he has been involved in multiple projects supporting new food innovations to scale up the health and economic impact of agriculture-nutrition linkages, as well as projects aimed at improving fruit and vegetable consumption patterns. He holds a B.Sc. in Pharmacology from McGill University and a Graduate Certficate in Business Administration from John Molson School of Business. Cameron's research interests convene on the interplay between nutrition, lifestyle and noncommunicable disease (NCD) progression and prevention.
Contact Information: cameron [dot] mcrae2 [at] mcgill [dot] ca
Jasmine Rezaee, Project Administrator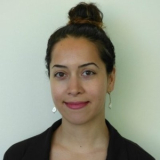 Jasmine Rezaee joined the MCCHE as a Project Administrator in February 2016. She holds a MA in political theory from the University of Toronto and BA in political science and psychology from the University of British Columbia. Prior to joining the MCCHE, she worked as a program manager, support worker, and clinical coordinator in Vancouver and Toronto's non-profit sectors. Jasmine is currently a research assistant for Dr. Peter Nugus at the Centre for Medical Education and a social services worker at the Native Women's Shelter of Montreal. 
Contact Information: jasmine [dot] rezaee [at] mcgill [dot] ca, T: (514)398-3299
Lisa Walker, Research Assistant
Lisa Walker joined the MCCHE team as a Research Assistant in July 2016. Her interests are primarily agricultural biotechnology and societal health.  Lisa holds an honors B.Sc. in Biology from Concordia University. Prior to joining MCCHE, Lisa worked in conservation biology and algal biotechnology. 
Contact Information: lisa [dot] walker [at] mcgill [dot] ca, T: (514)398-4000 Ext.0785
Nathalie Beaupré, Accounts Administrator
Nathalie Beaupré is the Accounts Administrator for the Centre. She has been with the Centre since its inception in 2004 where it evolved from the Health Challenge Think Tanks. Mme Beaupré is responsible for all administration as it relates to research budgets, accounting, payroll and travel reimbursements.
Contact Information: nathalie [dot] beaupre [at] mcgill [dot] ca