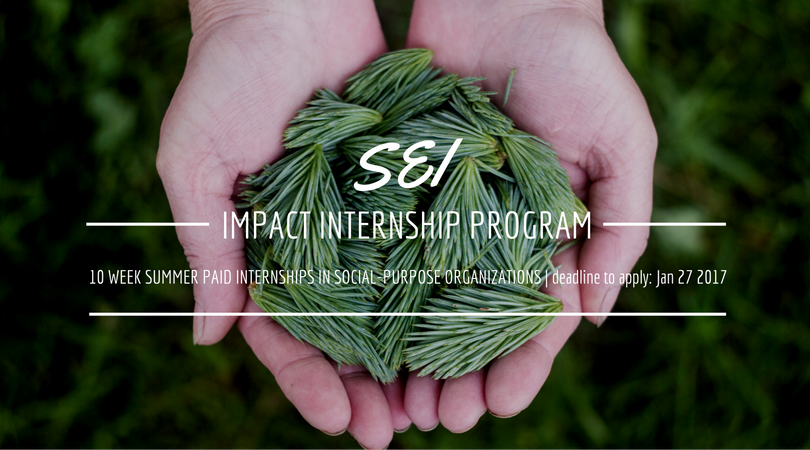 Applications for the 2017 SEI Impact Internship Program are now open!
McGill undergraduate students and Montreal-based social-purpose organizations are invited to apply to the 2017 SEI Impact Internship Program!
For students:
Submit your application

here
For organizations:
Applications are due Friday, January 27, 2017. For any questions, please contact Ms. Megan Poss (megan [dot] poss [at] mcgill [dot] ca (subject: SEI%20Impact%20Internship%20Program) ).
What is an Impact Internship?
A high-quality internship is a carefully monitored work or service experience in which a student has intentional learning goals and reflects actively on what she or he is learning throughout the experience. Internships promote academic, career and/or personal development and are a proven way for students to gain relevant knowledge, skills and experience while establishing important connections their field of interest. They also greatly increase the chances that a student will gain full-time employment after graduation. An "impact internship" does all of the aforementioned, with one notable exception: the work contributes to social impact and positive social change.
What is the SEI Impact Internship Program?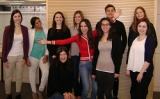 The SEI Impact Internship Program pairs McGill's top undergraduate students with social-purpose organizations (non-profits and social enterprises) for ten weeks over the spring and summer months. Interns have reported that the experience has allowed them to be more proactive, assertive, and confident in their skillsets throughout the course of their mandates. In turn, host organizations have benefitted from the concrete management skills and youthful enthusiasm which interns bring to their operations. 
Now in its fifth year, the SEI IIP has supported 46 internships with 27 different organizations, primarily in Montreal. There has been enthusiastic demand from both students and organizations to maintain and grow this program.
2016 SEI Impact Internship Program Cohort
2015 SEI Impact Internship Program Cohort
2014 SEI Impact Internship Program Cohort
2013 SEI Impact Internship Program Cohort
2013 MBA Impact Internships: Emzingo NextGen Fellowships