Student involvement is vital to achieving MDIIM's mandate. MDIIM appointed its first cohort of Student Associates in Fall 2012 in order to integrate Desautels students into the process of scoping, designing, and implementing innovative teaching, research, and outreach initiatives.
Each fall, a select few MBA and BCom students became formally affiliated with MDIIM and contribute to its mandate for a one-year term. In addition to their regular academic workload, student associates were expected to work approximately 10 hours per week on integrated management projects under the supervision of the Institute's Managing Director. Student associates participated in MDIIM events, interacted with special guests, and contributed to MDIIM's agenda.
---
2016-17 MDIIM Student Associates
MDIIM's 2016-17 Student Associates are Roman Celac (BCom), Alexandra Levoguer (BCom), and Praveen Shivashankar (MBA). 
Roman Celac is currently pursuing a BCom with Majors in Finance and Accounting. Throughout his studies he has been involved in various leadership projects ranging from Model United Nations and case competitions, to student initiatives in social business and sustainability. Originally from Moldova, Roman is fluent in four languages and enjoys travel, debate, and music production. He is passionate about exploring impact investing and contributed to MDIIM's sustainability vision and connecting with management students across various areas.
Alexandra Levoguer completed the BCom program majoring in Marketing with a double concentration in Managing for Sustainability and International Business. She is interested in social entrepreneurship, travel, and the environmental impacts of modern business. During her time as an MDIIM Student Associate, she provided valuable assistance with communications and marketing strategies as well as increasing the profile of sustainability curriculum for undergraduate students. 
Praveen Shivashankar is currently pursuing an MBA with a concentration in Business Analytics. Before studying at Desautels, he worked in the field of biometrics and received an M.Sc in Electrical Engineering from Wichita State University. Praveen is a lifetime trustee of an NGO he co-founded in Bangalore and has been involved in community service for various NGOs in India and the United States. A freelance journalist, his literary works have been published in six anthologies and he has also co-authored a book. He was a radio jockey and is currently learning Indian classical vocal music.
2015-2016 MDIIM Student Associates
MDIIM's 2015-2016 student associates were Luce Engérant (BCom) and Natasha Sakina Alani (MBA). These students  assisted with MDIIM's major events and undertook their own integrated management projects to related to MDIIM's programming objectives.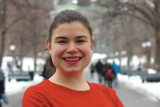 Luce completed her BCom degree in International Management and Comparative Politics. She is interested in social impact, art, and communication and is particularly attentive to how climate change and conflict can be addressed through mediation and non-violent communication. For her main project with MDIIM, she worked primarily with McGill's Experiential Learning Network (ELN) to better understand existing opportunities and improve the network's visibility.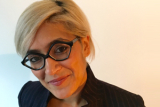 Natasha completed an MBA with a concentration in Strategy. Prior to her MBA, her experience included Mergers and Acquisitions, Design Research, Entrepreneurship, Social Enterprise, and Non-Profit Management. She has lived and worked on each coast of the United States and in three continents. As an MDIIM Student Associate, Natasha worked with McGill University's Social Innovation and Integration Lab (SIIL) and continues to act as an ambassador for the McGill Quartier de L'Innovation. 
 
2014-2015 MDIIM Student Associates
MDIIM's 2014-2015 student associates were Alexandra Cirgenski (MBA candidate), Natalie Happe (BCom candidate), Julie Savaria (MBA candidate), and Emad Aziz Sedrak (MBA candidate). These students undertook integrated management initiatives covering a diverse range of topics including urban resiliency and creative communities, managing for introverted personality types, rethinking humanitarian aid, public healthcare reform, and strengthening connections amongst social entrepreneurs.
Alexandra completed an MBA with a concentration in Strategy. Prior to her MBA, Alexandra worked for an architecture and design firm in operations and legal coordination. As an MDIIM Student Associate she works with the architectural research group FARMM and is currently building a community engagement plan for their hybrid think-tank and maker-space. After graduating, Alexandra intends to apply her business skills to the community development sector and supporting social justice initiatives.
 
Natalie Happe completed a BCom with a Major in Economics and Minor in English Literature. As an MDIIM Student Associate, her main project focused on enriching the Desautels Organizational Behaviour curriculum with studies surrounding the management of the introverted workforce. Originally from Minnesota, her interests include creative writing, social business, literary theory, and theatre.
 
Julie Savaria is a citizen of the world and wants to be part of the solution to resolve social inequalities. Having recently completed her MBA at McGill University with a concentration in Strategy and Global Leadership, she wants to use her newly acquired skills to have a sustainable impact on the social sector. With a background in biochemistry and 5 years in clinical research, Julie is aspiring for a career in the social innovation, not-for-profit and international development sector.
 

Emad Aziz Sedrak completed an MBA with a concentration in Global Strategy and Leadership. Emad is a former UN Humanitarian Aid Officer who worked for the last 10 years in various developing countries designing and implementing humanitarian aid strategies. Emad intends to incorporate his MDIIM Student Associate learning experiences to integrate different management perspectives and take on more responsibility focusing on strategic integrated management and designing policies in the humanitarian aid sector.
 
2013-2014 MDIIM Student Associates
The 2013-2014 student associates were Alison Shiu (BCom candidate), Shonezi Noor (BCom candidate), Daniel Peretz (MD/MBA candidate) and Alexander Öhrn (MBA candidate).
As an undergraduate student at the Desautels Faculty of Management (BCom), Alison Shiu specialized in accounting. As an MDIIM Student Associate, she focused on sustainable accounting practices and public health. Her post-graduate aspirations include completing her CPA at Ernst & Young, where she plans to further pursue her interests in social accounting and healthcare.



 

Shonezi Noor pursued a BCom in Marketing and Information Systems as an undergraduate student in the Desautels Faculty of Management. Prior to becoming a MDIIM Student Associate, she co-chaired the McGill Management International Case Competition. Shonezi has a keen interest in starting her own business and eventually return to university to study astrophysics and mathematics.



 
Daniel Peretz fulfilled his MDIIM Student Associate mandate while working towards joint MD and MBA degrees. After graduating with First Class Honours from McGill University (BCom, Honours in Investment Management), Daniel worked for CIBC World Markets. Additionally, Daniel spent over a year as an Associate in the corporate development group of a radiation oncology healthcare provider, where he helped execute and implement a number of acquisitions and partnerships. Daniel intends on building his career around the integration of business and medicine.



 

Prior to his MBA degree with a concentration in finance, Alexander Öhrn worked with BNY Mellon Asset Management in London where he completed the firm's graduate training program. He also worked for Franklin Templeton Investments where he specialized in institutional business development. One of Alexander's personal objectives was to use his MDIIM Student Associate learning experiences professionally upon returning to the investment management industry after graduation.



 
2012-2013 MDIIM Student Associates
The 2012-2013 student associates were Shaonan Zhou (BCom candidate) and Shobhita Soor (MBA/BCL/LLB candidate and 2013 Hult Prize Winner). Shaonan researched the relationship between corporate social responsibility and shareholder returns. Shobhita undertook an opportunity assessment of the Law-MBA program and Desautels-Law relations writ large. The students also organized the Beyond Business as Usual symposium in March 2013, which brought together 11 renowned practitioners from a variety of sectors to challenge longstanding managerial paradigms and explore novel ways of creating and protecting economic, social and environmental value.