Emmanuelle Vaast
Title:
Associate Professor, Information Systems; Area Coordinator, Information Systems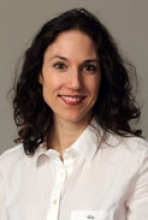 Degree(s):
PhD, Ecole Polytechnique, France
MS, Université Paris 12, Ecole Centrale, France
MS, Ecole Normale Supérieure de Cachan, France
MA, Université Paris Dauphine, France
MA, Sciences Po Paris, France
Biography:
Emmanuelle Vaast is an Associate Professor and area coordinator of Information Systems at the Desautels Faculty of Management of McGill University. She teaches the core Information Systems course as well as Managing Information Technology (BCom and PMBA) and research methods (PhD. Program).
Her research examines how social practices emerge and change with the implementation and use of new technologies and how these new practices are associated with organizational and change dynamics. She has in particular investigated the learning and knowledge dynamics taking place at different levels (communities and networks of practice, for instance) and the boundary spanning involved in these dynamics when new Information Systems get implemented and used.
Professor Vaast has been fascinated by the new practices and social and societal changes associated with social media such as blogs and microblogs. Some of the themes she has especially been interested in deal with the emergence of new organizational forms and with new dynamics associated with organizational and occupational identification, cognition, as well as institutional dynamics and mindfulness.
Professor Vaast is interested in methodological issues. Most of her research so far has been qualitative, relying upon case-based evidence analyzed from an interpretive perspective. She has however become increasingly in the opportunities and challenges of combining qualitative and quantitative analysis of electronically-collected data.
A native of France, Professor Vaast earned an M.A. in Economics and Political Sciences from the Institut d'Etudes Politiques of Paris, an M.A. in International Economics from Dauphine University in Paris, and an M.Sc. in Management Sciences from Ecole Normale Supérieure de Cachan. She also holds a Ph.D. in Management Sciences from Ecole Polytechnique, Paris.
Group:
Faculty
Tenured & Tenure Track
Selected publications:
Papers in Peer-Reviewed Journals
2013: Grounded theorizing for electronically-mediated social contexts, European Journal of Information Systems, 22 (1), 9-25, January, in coll. with Geoff Walsham, January.
2011: Beyond control: Transforming old policies into new value, IESE Insight, in coll. with Evgeny Kaganer, issue 9, 21-28, June.
2009: Trans-situated learning: Supporting a network of practice with an information infrastructure, Information Systems Research, in coll. with Geoff Walsham, Cambridge U, 20 (4), 547-564, December.
2009: Tech talk: A discourse-based analysis of tech-blogging, IEEE Transactions on Professional Communication, in coll. with Elizabeth Davidson, Hawaii U, 52 (1), 40-60, March.
2008: Innovating or doing as told? Status differences and overlapping boundaries in offshore collaboration, Management of Information Systems Quarterly, in coll. with Natalia Levina, NYU, 32 (2), 307-332, June.
2007: Playing with masks: Fragmentation and continuity in the presentation of self in an occupational online forum, Information Technology and People, 20 (4), 334-351. December.
2007: Danger is in the eyes of the beholder: Representations of Information Security in the health care industry, Journal of Strategic Information Systems, 16(2), 130-152, June.
2007: What goes online comes offline: Knowledge Management System use in a soft bureaucracy, Organization Studies, 28(3), 283-306, 283-306, March.
2006: Turning a community into a market: A practice perspective on IT use in boundaryspanning, in coll. with Natalia Levina, NYU, Journal of Management Information Systems, 22(4) 13-37, Spring.
2006: The multiple faces of codification – The organizational design of an IT department, in coll. with Natalia Levina, NYU, Organization Science, special issue on Organizational Design, 17 (2) 190-201, March-April.
2006: Investigating the "Knowledge" in Knowledge Management: A social representations perspective, Communications of the Association for Information Systems, vol 17, article 15, 314-340, Feb., in coll. with Richard Boland, Case Western U, Elizabeth Davidson, Hawaii U, Suzanne Pawlowski, Louisiana State U, and Ulrike Schultze, Southern Methodist U.
2005: The emergence of boundary spanning competence in practice: Implications for IS implementation and use, Management of Information Systems Quarterly, 29(2), June, pp 335- 363, in coll. with Natalia Levina, NYU.
2005: Representations and actions: The transformation of work practices with IT use, Information and Organization, 15(1), 65-89, Jan, in coll. with Geoff Walsham, Cambridge U., UK.
2004: O brother, where are thou? From communities to networks of practice through intranet use, Management Communication Quarterly, 18(1), August, pp 5-44.
2003: Vers un nouveau 'genre' de recherche en gestion? Recherche en gestion avec TIC et recherche sur la gestion avec TIC, Revue Française de Gestion (RFG), (Toward a new "genre" of management research ? Research in management with ICT and research on management with ICT, RFG is the first French academic journal), 29(146), Sept-Oct, pp. 43 - 58.
2002: De la communauté de pratique au réseau de pratique par les utilisations d'intranet - Quatre études de cas, Systèmes d'Information et Management (SIM), 2002, , 7(2), 81 - 103. ("From community of practice to network of practice through intranet uses – Four case studies" - SIM is the unique French academic IS journal).
2001: Intranets in French firms: evolutions and revolutions, Information Research, July, 6(4), http://InformationR.net/ir/6-4/paper109.html
2000: Intranets et aléas organisationnels, Réseaux, Dec., 18(104), pp 159 – 185. ("Intranets and organizational hazards")
Books and Edited Volumes
Chapters in Books
2007: The presentation of self in a virtual but work-related environment: From Protagonists to Fools, The International Federation for Information Processing (IFIP) Working Group 8.2 on Information Systems and Organizations and 9.5 on Virtuality and Society, Portland, OR, July 29-31.
2005: Intranet use and the emergence of networks of practice, in Khosrow-Pour E. (Ed.), Encyclopedia of Information Science and Technology, Idea Group publishing.
2004: The use of intranets: The missing link between Communities and Networks of practice ? in Hildreth, P., Kimble, C., eds., Knowledge networks, Innovation through communities of practice, Idea Group publishing, ch18, pp.216-228.
2003: Episteme or practice? Differentiated communitarian structures in a biology laboratory, in collaboration with Creplet, F. and Dupouet, O., published in Communities and Technologies, Huysman, M., Wenger, W., Wulf, V. (eds.), Kluwer Academic Publishers.
2003: Les communautés de pratique sont-elles pertinentes ?, in Laroche, H. (ed.), Perspectives de management stratégique, tome IX, Editions EMS, Paris, pp 209 - 234.
Awards, honours, and fellowships:
Awards
2010: Senior scholars/ICIS/AIS – Best 2009 Publication Award, for "Trans-situated Learning: Supporting a Network of Practice with an Information Infrastructure," Information Systems Research, 2009, in collaboration with Geoff Walsham, Cambridge University, 20 (4), 547-564.
2010: Best Associate Editor at Information Systems Research.
2010: Best Paper Award, track "Internet and Digital Economy", 43rd Hawaii International Conference on Systems Sciences (HICSS), for digital entrepreneurship and its sociomaterial enactment, in collaboration with Elizabeth Davidson, Hawaii University.
2008: Emerald Literati Network, 2008 Award for Excellence: Highly Commended Paper awarded to: "Playing with Masks: Fragmentation and Continuity in the Presentation of Self in an Occupational Online Forum," Information Technology and People, 2007, 20 (4), Dec., 334-351
2007: Runner-up for Best Reviewer, MIS Quarterly.
2006: Academy of Management Annual Meeting, Best Reviewer Award, Organizational Communication and Information Systems Division.
Fellowships
2012: Marcel Desautels Institute for Integrated Management Faculty Fellow (2013-2015) for proposal of new course "Technology and Innovation for Sustainability," in collaboration with Jeroen Struben.
1999 – 2003: France Department of Education and Research Doctoral Fellowship.
Grants
2000: EU - EGOS doctoral grant.
2000: CEFAG – FNEGE: Grant for visiting doctoral student position, Wharton School of Business, University of Pennsylvania, Spring 2001.