Join the DesautelsConnect Hub!
Have you ever wanted to have the opportunity to expand your network with fellow alumni, former professors or connect with current students? Now you can with DesautelsConnect.
With over 30,000 alumni, 2,500 students, and 250 faculty and staff, the Desautels family is much more than the sum of its parts. We are very pleased to launch the DesautelsConnect online network through the TenThousandCoffees platform. This network will help you stay in touch, share ideas, explore and validate career opportunities and create new partnerships. Join today and reach out to likeminded people looking to help one another and make new connections.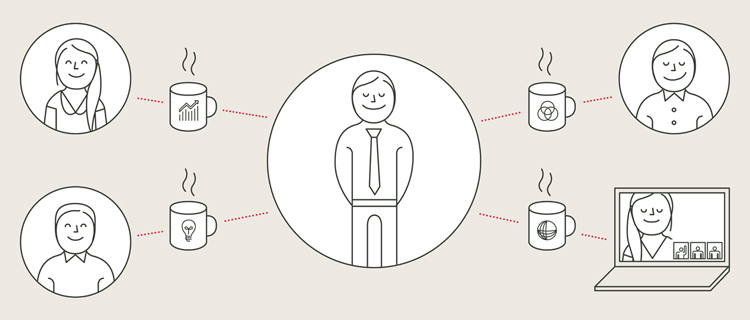 How it works
Tell us about yourself and your interests to build your profile

Browse the #DesautelsFamily – current students, alumni, faculty & staff

Find your coffee match by location, industry or interest

Meet over coffee for meaningful exchanges & impactful networking
---
How to register
Part 1 - Join the TenThousandCoffees Platform
Go to the platform: mcgill.ca/desautelsconnect
Click the "Join Now" button in the top-right corner (you can use your LinkedIn account)
Complete your profile and access thousands of other professionals
Part 2 - Join the DesautelsConnect Hub
Click on the "Join Hub" button in the top-left corner of the DesautelsConnect Hub
Fill out your Desautels profile
Your request to join will be verified (you need to be part of the #DesautelsFamily)
You will receive an e-mail from TenThousandCoffees confirming your membership
Part 3 - Invite someone for coffee and let the fun begin!
Start browsing the Desautels community to find your coffee match
Participate in Group Chats or attend Events
Join the McGillConnect Hub to access the wider McGill community
Did you enjoy an inspiring chat on DesautelsConnect? Share your story and you could be featured on TenThousandCoffees & our social media channels.