classified as:
Desautels Faculty of Management
mgmt_fac mcgill.ca/desautels
PhD Alumni
PhD Program in Management
External
Faculty
Staff
Students
subscribe
The dissertation of Desautels PhD alumna Natalia Aguilar Delgado was selected as finalist for the Emerald Best International Dissertation Award of the Academy of Management 2017.  
Professor Paola Perez-Aleman was the supervisor of her research.
Natalia graduated in June 2017 and is currently an Assistant Professor of International Business at HEC Montreal. 
...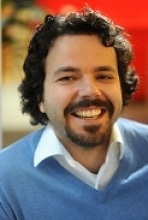 The dissertation of Desautels PhD alumnus Jose Carlos Marques (PhD'17) was selected as one of the three finalists for the Academy of Management Social Issues in Management Best Dissertation Award 2017.
...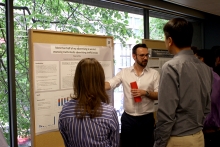 "We are drowning in information and starving for knowledge"
On May 25, 2017, more than 60 marketing academics in Canada gathered together for the 5th Empirical and Theoretical Symposium for Canadian Marketing Strategy at the Desautels Faculty of Management to present research ideas, provide feedback, and share commentaries....
Amid the political anxieties of our time, Monia Mazigh's latest novel, Hope Has Two Daughters, presents a historical milieu where some of the worst-case scenarios already exist. In 2010 Tunisia, press freedom is non-existent, with all major newspapers toeing the government line; human rights activists and journalists are often jailed; and Muslims are persecuted for openly practising their faith.
...
McGill University - Desautels Faculty of Management remains but shares N°2 Business School in Northern America.
...
The website of the World Retail Congress, which just concluded its annual confab in France, asks "Why Paris in 2014?"
Why, indeed, British retail CEO Andy Street might have asked. The chief of department store chain John Lewis made his way to the conference last week to receive the award for Best Omnichannel Retailer (No, we don't know what that means, either).
... A big voice in philanthropy
...