The McGill difference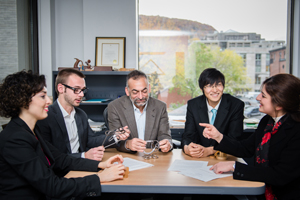 McGill University is renowned for its academic excellence and continues to set the standard for higher education in Canada.
The MMM curriculum is a unique combination of intensive academic and practical studies, which provide the skill set required by corporations with extensive and sophisticated operations. The 18 academic courses plus the industrial project (56 credits) span a number of categories, each serving a different objective. Together they provide the necessary qualifications for a career in manufacturing and supply chain management.