CECW
The Centre for Research on Children and Families is a partner of the Centre for Excellence on Child Welfare (CECW) . The CECW encourages collaborative projects that integrate child maltreatment prevention and interventions across a variety of sectors, including health care, education, justice and recreation.
Over the past 5 years the CRCF has developed a close working relationship with Batshaw Youth and Family Centres. In the spirit of our mission of conducting and disseminating research for effective programs and policies for vulnerable children and families, we have been working with Batshaw on fostering the development of a research culture at Batshaw through the Evidence-based Management project.
McGill School of Social Work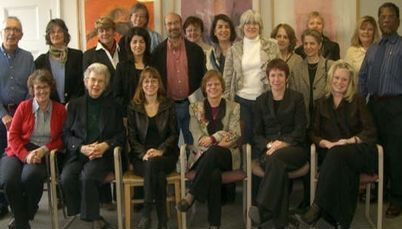 The School of Social Work at McGill University aims to provide students with a knowledge base and set of skills that prepares them to practice in a diverse and multicultural society through a curriculum that is purposefully varied in perspective and orientation.
RBC Children's Services Research & Training Program (2008-2018)
A generous ten year grant from the The Royal Bank of Canada has permitted the creation of the RBC Children's Services Research & Training Program at the CRCF which will support two key initiatives. The first initiative is to provide technical support and research training to assist policy makers and community-based children's mental health service providers in developing their research and program evaluation capacity. In addition, the funds will be used to staff and maintain a data laboratory set up to extract and house administrative children services data from across the country. The second initiative is to support an RBC Internship Program that allows community professionals and students with research internship and training opportunities to develop their capacity to use research tools to evaluate the effectiveness of programs and services.
A portion of the funding received in 2008-2009 helped sponsor a national child welfare outcomes roundtable which successfully brought together provincial and territorial Directors of child welfare, policy analysts, Directors of major child welfare agencies, and key international researchers. This two-day forum allowed the group to set priorities for the Children's Services Data Laboratory, introduce key stakeholders to the Laboratory, and stimulate a renewed interest and commitment in the collection, analysis, and use of data in social policy development.