PhD Students
François Gauthier
François Gauthier holds a BA and MA from Université de Montréal. He is currently a PhD candidate in the Department of History and Classical Studies at McGill and is working under the supervision of Professor Hans Beck. His present research is focusing on the political culture of the Roman Republic, the Romanization of Italy and the Peloponnesian War. Other fields of research and interests include the army of the Later Roman Empire, the Punic Wars, the Second World War and military history. Complementary experience comprises the study of Latin, Ancient Greek, German, Latin epigraphy and numismatics. He has worked as a teaching assistant for courses on Roman History at Université de Montréal and for Ancient History at McGill.
François Gauthier est titulaire d'un baccalauréat et d'une maîtrise en histoire à l'Université de Montréal. Il est présentement candidat au doctorat au département d'Histoire et Études Classiques de l'Université McGill et travaille sous la supervision du professeur Hans Beck. Ses recherches se concentrent présentement sur la culture politique de la République romaine, la romanisation de l'Italie et l'histoire de la Guerre du Péloponnèse. Ses autres intérêts et champs de recherche incluent l'armée de l'Empire romain tardif, les Guerres puniques, la Seconde Guerre mondiale et l'histoire militaire. Sa formation universitaire comprend l'étude du latin, du grec ancien, de l'allemand, de l'épigraphie latine et de la numismatique. Il a travaillé comme auxiliaire d'enseignement pour des cours d'histoire romaine à l'Université de Montréal et pour des cours d'histoire ancienne à l'université McGill.
francois [dot] gauthier3 [at] mail [dot] mcgill [dot] ca (Email Francois Gauthier)
CV Francois Gauthier  [.doc]
Alex McAuley
After completing his B.A. in Ancient History and Canadian History at McGill, Alex McAuley departed for the UK and completed his M.Sc in Classics at the University of Edinburgh, and has now returned to McGill as a doctoral candidate in Ancient History under the supervision of Prof. Hans Beck. Building on previous research and an enduring interest in ethnicity, identity, and nationalism, his doctoral dissertation examines how the ethnic identity of the Greeks of Mainland Greece responded to the much broader, multicultural, and pluralistic world that was emerged after the conquests of Alexander the Great. 
Alex's other principal field of research is the Seleucid Empire. He is the author of the ongoing Genealogy of the Seleucids project and website, which provides the research basis for articles on Seleucid royal women, royal ideology and practice, and dynastic marriage. The project and his ongoing research enjoy continued affiliation with the University of Edinburgh and the Waterloo Institute for Hellenistic Studies. He has spoken at numerous conferences in Canada, Scotland, and England, and continues to collaborate with a network of colleagues based in Canada, the UK, and Europe. At McGill, he serves as an editorial and research assistant to Prof. Beck, has worked as a teaching assistant in Greek History and East Asian History, and is now a course lecturer in Latin.
In addition, he delves into the reception of the Classical World, the portrayal of Classics in Film and Cinema, and the History of Jazz.
alexander [dot] mcauley [at] mail [dot] mcgill [dot] ca (Email Alex McAuley)
CV Alex McAuley
MA Students
Catherine Cournoyer
Erin Crochetière
Erin Crochetière received her undergraduate degree in Political Science from McGill University and is currently pursuing a Master's degree in Ancient History under the supervision of Prof. Hans Beck. Her thesis focuses on the election procedures and their impact on the political system of fourth century B.C. Athens. In particular, her work centers on the use of randomness in decision making, in the Athenian case this refers to the use of lottery as a mechanism of election. She has worked as a teaching assistant for Department of History and Classical Studies at McGill as well as contributed to the organization of various conferences including the Money and Power Conference (May 2011) and the annual colloquium of the Société des études anciennes du Québec (April 2013).
Stephanie Normand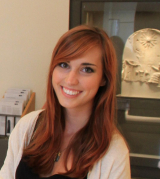 Stephanie Normand received her Honours Bachelor of Arts in Classics from Queen's University in 2013. Her area of focus is the early Roman Empire with emphasis on the Roman frontier. She has field experience in archeology and research experience in advanced photogrammetry. She is working under the supervision of Dr. Michael Fronda.  
Suzanne Paszkowski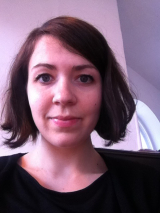 Suzanne completed her Honours Bachelor of Social Science in Political Science in 2010 at the University of Ottawa, and her Masters of Arts in Political Science in 2012 at McGill, for which she received a SSHRC scholarship.  Her specialization in political science was in political theory and the topic of her master's thesis was "Images and Imagination in Plato's Divided Line."  After completing her degrees in political science, she has now switched over into Classics in order to continue studying Plato and ancient philosophy with an emphasis on texts in their original language.  Suzanne's current research focuses on the Platonist tradition, and she continues to be interested in the role that images in all of their forms play in Plato's thought.  She is a member of the Classical Association of Canada and has presented at its 2013 annual conference in Winnipeg.  
Rebecca Robinson
Rebecca Robinson is a doctoral candidate in the department of History and Classical studies.  After finishing her MA thesis on early Chinese mourning rituals, Rebecca decided to expand her research to a comparative account of ancient China and Rome.  Her doctoral thesis focuses on debates over ideology during the formation of empire, ca. 230 BCE – 19 CE.  Additionally, Rebecca is interested in the reception of western culture in China during the 1980s, the history of religion in China, as well as historical theory and its application in ancient world history.  She has worked as a teaching assistant for various courses in ancient and modern East Asian history.   
Katrina Van Amsterdam