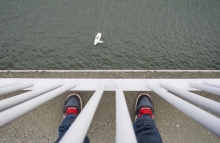 Difficulty making good choices is one of the factors that make certain people vulnerable to suicide
Classified as:
Psychiatry, Research, Canadian Institutes of Health Research, depression, suicide, decision-making, suicidal behaviour, Fabrice Jollant, cognitive functions, Cognitive psychology, american foundation for suicide prevention, fonds de recherche du québec en santé
Published on: 27 Aug 2015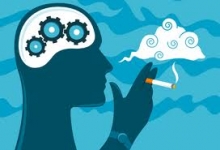 January 29, 2013 - Addiction to cigarettes, drugs and other stimulants has been linked in the past to the brain's frontal lobes, but now there is scientific evidence that indicates where in the frontal cortex addiction takes hold and how.  Addiction could be a result of abnormal communication between two areas of the frontal lobes linked to decision-making.  The discovery will undoubtedly stimulate clinical work on new therapies for millions of people who suffer from addiction.
Classified as:
neuroscience, addiction, brain, smoking, neurological disease, drugs, Neuro, Alan Evans, decision-making, TMS