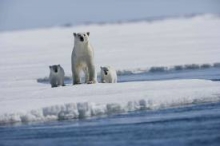 Guidance proteins regulate brain plasticity
Classified as:
neuroscience, brain, learning, Tim Kennedy, Neuro, Brenda Milner, HM, memory, netrins, neurological disorder, synaptic plasticity
November 21 2012 - Dr. Brenda Milner, pioneer in the field of cognitive neuroscience whose discoveries revolutionized the understanding of memory, is being inducted into the Canadian Science and Engineering Hall of Fame today. The induction ceremony takes place at the Canada Science and Technology Museum in Ottawa. Other inductees are physicist and educator Dr. Ursula Franklin and aviation pioneer J.A.D. McCurdy.
Classified as:
neuroscience, neurological, Brenda Milner, hall of fame, HM, memory, psychology