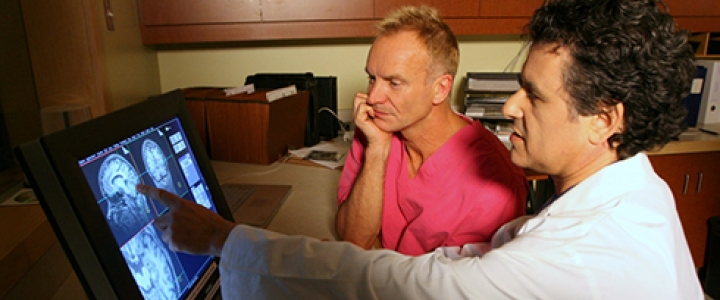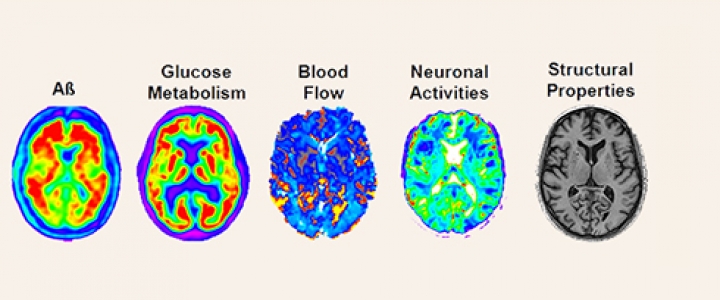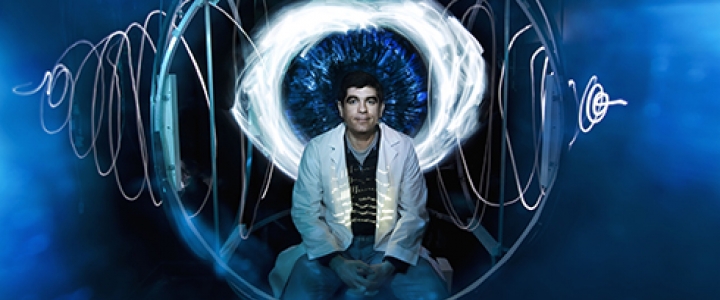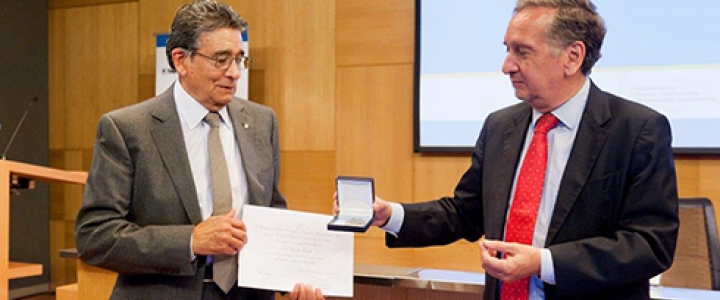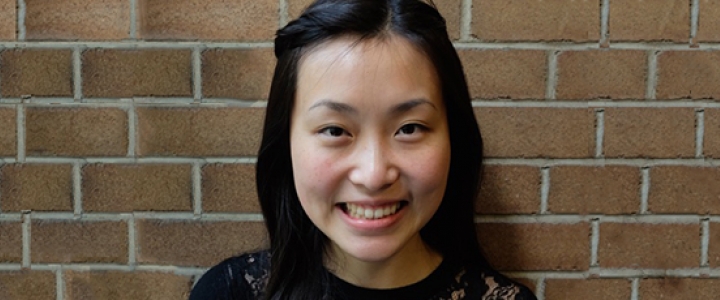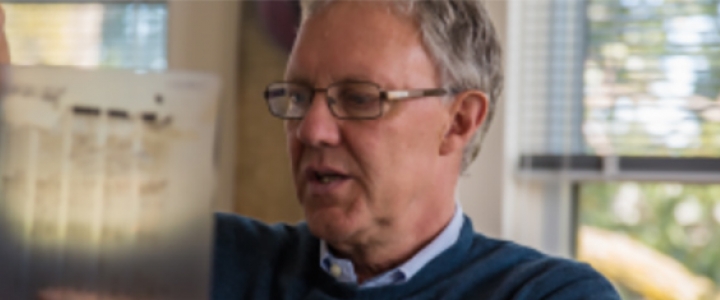 Brain @McGill showcases the vast amount of neuroscience knowledge within the McGill University network.  It brings together hundreds of very bright people, world-leading projects and the wisdom of almost a century of pioneering study in the neurosciences. Today's neuroscience research demands interdisciplinary collaborations and intense networking between leading institutions.  Brain @McGill, in partnership with other internationally renowned neuroscience institutes, offers such a framework to promote and sustain innovative research projects and to tackle unmet medical needs through a unique reservoir of world-class expertise.
---
MCGILL IN THE NEWS                                                                        
Brenda Milner, grande dame of memory, still active at the MNI at 98
25 September (Radio-Canada)
Largest Canadian study on dementia hopes to develop new treatments and interventions (Howard Chertkow)
21 September (Montreal Gazette)
Alzheimer's research at McGill: Milestone anniversary prompts walk down memory lane
20 September (Med e-News)
Team led by MNI researcher receives $6.1 million to study MS (Douglas Arnold)
19 September (Neuro News)
Canada Foundation for Innovation provides $1.1M for CBRAIN computing platform at McGill
16 September (Med e-News)
New Montreal Alzheimer's Research for a Cure initiative to fund local research (Alan Evans and Andréa LeBlanc)
16 September (Med e-News)
Could quality of sleep have to do with sex differences? (Diane Boivin)
16 September (Med e-News)
All-party group calls for legalization of cannabis for medicinal uses (Mark Ware)
13 September (The Guardian)
Faculty of Medicine representatives among new Royal Society of Canada Fellow (Charles Bourque, Guy Rouleau)
8 September (Med e-News)
Medication against schizophrenia inhibits pancreatic cancer
8 September (Med e-News)
McGill wins $84-million grant for neuroscience
6 September (Med e-News)
The life-changing MS drugs that helped champion swimmer Stephanie Millward to five medals
6 September (Daily Mail)
The bad news: trauma can be inherited. The good news—so can resilience (Moshe Szyf and Michael Meaney)
6 September (BigThink)
Applause: Montreal couple organize art fundraiser for ALS research
6 September (The Montreal Gazette)
 
---
NEWS FROM ACROSS THE WORLD
(news in English, French and German)

Neuroblog.fr
L'actualité de la recherche sur le cerveau
Mind & Brain
Scientific American
Hirnforshung
Spiegel Online  
---
Calls for projects within the Oxford–
in 
the Neurosciences:
Application Deadline:14 December 2015
Decision Expected by: 1 February 2016
Earliest Start Date: 4 April 2016
Travel awards for McGill graduate and postdoctoral students:
Funding will enable students to go to laboratories of our partners in Oxford and ZNZ:
Osler Graduate/Postdoctoral Research travel award for McGill students/fellows to visit Oxford
(Deadline: 30th April 2016)
Training opportunities for McGill students/postdoctoral fellows to visit ZNZ
Funding will also support students travelling to McGill from ZNZ or Oxford:
Laszlo and Etelka Kollar Brain@McGill Graduate/Postdoctoral Travel Award for students from ZNZ or Oxford to visit McGill 
(Open Call)
---
Apply for the Zavalkoff Award (for McGill postdocs / graduate students to travel to Tel Aviv University):

Read more about the Zavalkoff Award  (Open Call)
---
Congratulations to our 2016 Brain @McGill Undergraduate Essay Competition Winners!

First prize: Sally Li
Presynaptic NMDA receptor control of spontaneous and evoked activity
Second prize: Christina Ding
A Novel Molecular Method to Express Any Gene of Interest in Brain in Vivo with Temporal and Spatial Precision
Third prize: Julia Zhang
Neuroprotective effects of miR-223 against inflammation-induced neurodegeneration
---
Congratulations to Lauren Reynolds, winner of the NRSA F31 Fellowship
Lauren Reynolds, a Ph.D. Candidate in the laboratory of Dr. Cecilia Flores, was recently awarded the prestigious Ruth L. Kirschstein National Research Service Award Individual Predoctoral Fellowship (NRSA F31) from the United States National Institutes of Health (NIH) and National Institute on Drug Abuse (NIDA). The award  will support Lauren as she completes her Ph.D. in the Integrated Program in Neuroscience at McGill. Lauren's PhD project concerns mechanisms by which drugs of abuse in adolescence disrupt the development of the prefrontal cortex and impact on reward-relevant behaviors in adulthood.  This project is supported by NIH/NIDA-funded research in Dr. Flores' laboratory. 
---
The 10th Canadian IBRO Summer School of Neuroscience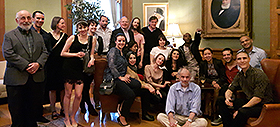 The 10th Canadian International Brain Research Organization (IBRO) Summer School of Neuroscience was held at McGill from May 18th to 27th. Fourteen world-leading graduate students were selected to attend from countries including Morocco, Nigeria, Brazil, Egypt, Argentina, South Africa, Costa Rica, Chile, Columbia and Mexico. The school was organized by Drs Aguayo, Ragsdale, Cooper, Padjen and Vollrath, and consisted of presentations, discussion forums, posters and demonstrations by a number of labs specializing in cell biology, electrophysiology, imaging and behavioural methods.  Participants shared their enthusiasm and a great time was had by all!
---
Congratulations to our 2016 Osler Award Recipient!
Julia Nantes is this year's recipient of the Osler Travel Award supporting travel to Oxford to participate in a collaborative neuroscience research project. Read More
---
We are pleased to announce the results of the selected applications for the latest call for Tripartite (Oxford–Brain@McGill–ZNZ) projects:

Oxford PI:  Uzay Emir
McGill PI: Jamie Near
Title: Neurochemical changes in rat brain during optogenetic stimulation of the reward system
Type: Pilot Project
Oxford PI: Noel Buckley
McGill PI:  Stefano Stifani
Title: Mechanisms underlying the tumour-forming ability of brain cancer stem-like cells
Type:  Pilot Project
ZNZ PI: Reto  Huber
McGill PI: Mallar Chakravarty
Title: Investigation of training induced shape and volume changes within the Basal Ganglia in patients with spinal cord injury
Type: Pilot Project
---
Good Reads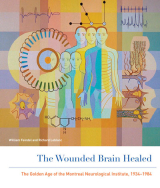 The Wounded Brain Healed
The Golden Age of the Montreal Neurological Institute, 1934-1984
Published May 2016

By William Feindel and Richard Leblanc
Published for the Montreal Neurological Institute
The Wounded Brain Healed  by William Feindel and Richard Leblanc, covers a period when EEG was developed as a useful clinical tool, mesial temporal sclerosis was described, and the role of the hippocampus and amygdala in temporal lobe epilepsy was discovered. It was a time when the structure-function relationship of the cerebral cortex was ascertained, the supplementary motor area was discov­ered, and the relationship of handedness to cerebral dominance was established. The hippocampus was found to be the site of short-term memory and the concept of the plurality of memory was formulated. Computed tomography scanning, magnetic resonance imaging, magnetic resonance spectroscopy and positron emission tomography were introduced to North America, among other technological advances.   Read more