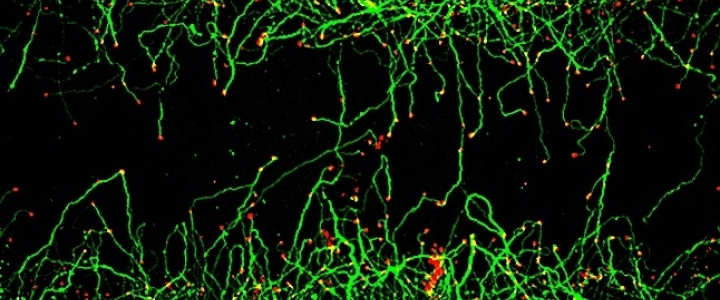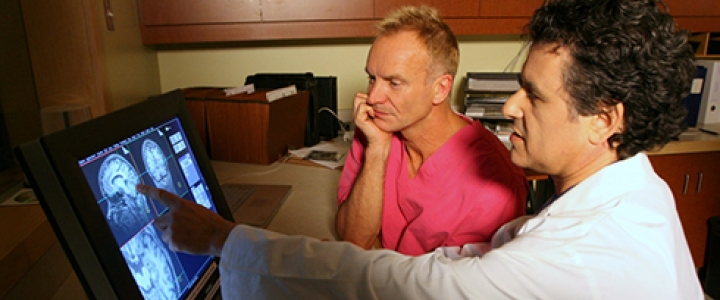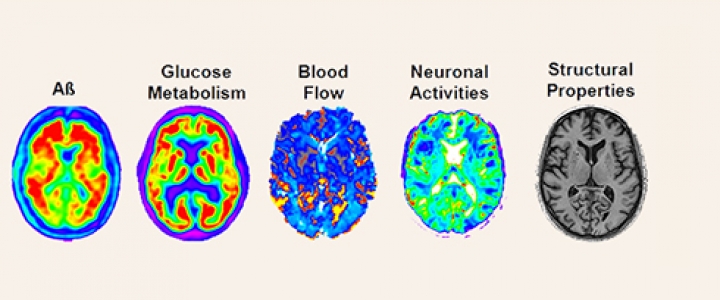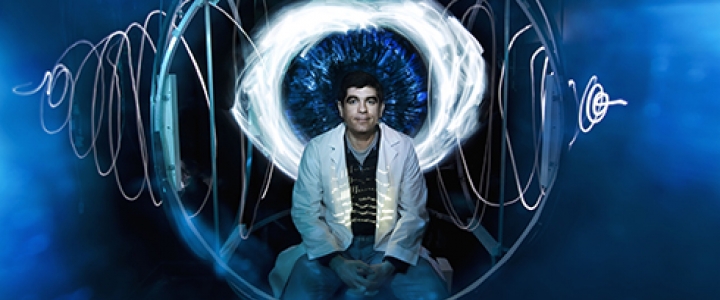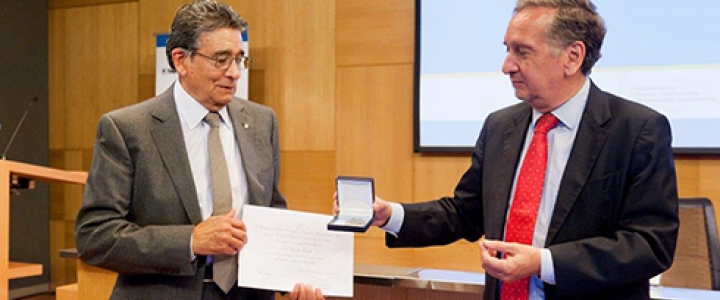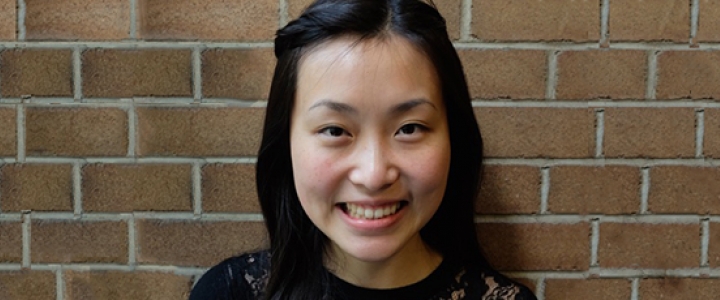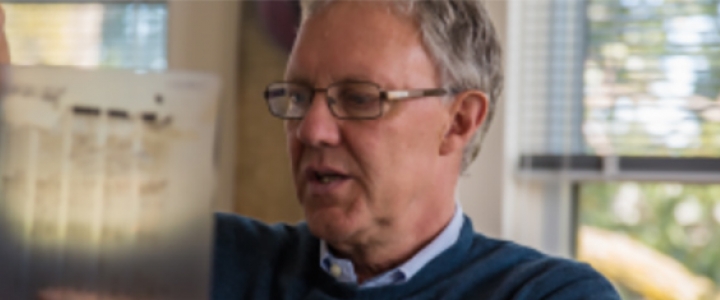 Brain@McGill showcases the vast amount of neuroscience knowledge within the McGill University network.  It brings together hundreds of very bright people, world-leading projects and the wisdom of almost a century of pioneering study in the neurosciences. Today's neuroscience research demands interdisciplinary collaborations and intense networking between leading institutions.  Brain@McGill, in partnership with other internationally renowned neuroscience institutes, offers such a framework to promote and sustain innovative research projects and to tackle unmet medical needs through a unique reservoir of world-class expertise.
---
MCGILL IN THE NEWS
McGill Institute takes open science to a new level (Guy Rouleau)
19 April (University Affairs)
Getting Parkin going again (Matthew Tang)
13 April (Med e-News)
When neuroscience meets the world of art
11 April (McGill Alumni Magazine)
April is Parkinson's Awareness Month
6 April (Med e-News)
Stirring the pot - a profile of McGill's Mark Ware 
3 April (Pain Pathways Magazine)
Opinion: Researchers can help boost autism services in Quebec (Mayada Elsabbagh)
2 April (Montreal Gazette)
Jill Barker: Exercise or rest after a concussion? (Scott Delaney)
2 April (Montreal Gazette)
How Tetris therapy could help patients (Robert Hess)
28 March (BBC)
Improving memory with magnets
27 March (Neuro News)
When neuroscience meets the world of art
26 March (McGill News)
Encouraging results for patients with aggressive brain cancer
23 March (Med e-News)
McGill researchers receive over $7M to fight brain diseases of aging
23 March (McGill Reporter)
Dr. Computer - Deep learning transforming neuroscience research
23 March (Med e-News)
Reaching out to instill a love of science
22 March (McGill Reporter)
Health Science Leaders Join Forces to Accelerate Development of Treatments for Neurological Diseases
17 March (Med e-News)
Molecule shown to repair damaged axons (Alyson Fournier)
8 March (Neuro News)
Whole genome sequencing resource identifies 18 new candidate genes for autism spectrum disorder (Mayada Elsabbagh)
6 March (Nature)
Nature Neuroscience Tackles Brain Mapping (Sylvain Baillet)
March 2017 Issue of Nature
---
NEWS FROM ACROSS THE WORLD
(news in English, French and German)

Neuroblog.fr
L'actualité de la recherche sur le cerveau
Mind & Brain
Scientific American
Hirnforshung
Spiegel Online  
---
Convergence, Perceptions of Neuroscience
The Brain Repair and Integrative Neuroscience (BRaIN) Program announces their latest initiative, Convergence, Perceptions of Neuroscience. The project brings together neuroscientists at McGill and student artists at Concordia University to create pieces of art inspired by neuroscience projects. An exhibit is planned in May 2017 as part of the Annual meeting of the Canadian Association for Neuroscience.  Read More
---
The Oxford - Brain @McGill - ZNZ Partnership in the Neurosciences

Training opportunities for McGill students/postdoctoral fellows to visit ZNZ
Funding to support students travelling to McGill from ZNZ or Oxford:
Laszlo and Etelka Kollar Brain@McGill Graduate/Postdoctoral Travel Award
(Open Call)
---
Apply for the Zavalkoff Award (for McGill postdocs / graduate students to travel to Tel Aviv University):

Read more about the Zavalkoff Award  (Open Call)
---
The Brain
@

McGill 2017 Prize for Neuroscience Undergraduate Research

Deadline: May 19th, 2017
The award recognizes the most outstanding neuroscience essay by an undergraduate student at McGill on research completed by him/her on campus, or an affiliated center, as part of a credited research course.  More information
---
"Healthy Brains for Healthy Lives" Launches New Graduate Student & Postdoctoral Fellowships Program
HBHL management, in conjunction with the Faculty of Graduate and Postdoctoral Studies, is proud to announce the launch of its Graduate Student & Postdoctoral Fellowships program for 2017.  This program aims to attract, train and retain top students at the graduate and post-doctoral level from across disciplines and around the world to participate in interdisciplinary and cross-sectoral research training opportunities related to brain and mental health research, knowledge translation/mobilization and innovation.  Read more.  Deadline: April 18, 2017. Visit the HBHL website.
---
We are pleased to announce the results from the latest round of calls for the Tripartite Partnership (Oxford-Brain
@

McGill-ZNZ)

Oxford PI: Stuart Peirson
McGill PI: Nicolas Cermakian
Title: Chronopharmacology for circadian rhythm disruption: implications for psychiatric and neurological diseases
Type: Pilot
Oxford PI: Michael Kohl
McGill PI: Gil Bub
Title: Fast Multi-Planar Neuronal Imaging
Type: Pilot
Oxford PI: Martin Booth
McGill PI: Claire Brown
Title: McGill Oxford Neuroscience BioPhotonics Workshop
Type: Workshop
ZNZ PI: Paola Picotti
McGill PI: Thomas Durcan
Title: Understanding the molecular pathways of α-syn fibrils and mitochondrial quality control proteins in Parkinson's disease using hiPSC-derived human neurons
Type: Pilot
ZNZ PI: Melody Ying-Yu Huang
McGill PI: Maurice Chacron
Title: Neuronal plasticity revealed by negative optokinetic afternystagmus after adaptation to the optokinetic stimulation
Type: Pilot
---
Dr. Hubert van Tol Travel Fellowship 2017
The Dr. Hubert van Tol travel fellowship has been created in memory of neuroscientist Dr. Hubert van Tol. The fellowship is open to all PhD students and postdoctoral fellows performing research as part of a Brain Canada grant. The grant is funded by the generous support of the Seger-van Tol family and Brain Canada (with financial support from Health Canada through the Canada Brain Research Fund).  Application details.  Deadline May 1, 2017.
---
McGill University – Freie Universität Berlin:  Joint Research Workshops
Call for Proposals 2017

With the goal of facilitating cutting-edge research cooperation, McGill University and Freie Universität Berlin have established a joint seed funding scheme to support bi-annual joint research workshops.

More Information here (pdf)
---
Congratulations to Lauren Reynolds, winner of the NRSA F31 Fellowship
Lauren Reynolds, a Ph.D. Candidate in the laboratory of Dr. Cecilia Flores, was recently awarded the prestigious Ruth L. Kirschstein National Research Service Award Individual Predoctoral Fellowship (NRSA F31) from the United States National Institutes of Health (NIH) and National Institute on Drug Abuse (NIDA). The award  will support Lauren as she completes her Ph.D. in the Integrated Program in Neuroscience at McGill. Lauren's PhD project concerns mechanisms by which drugs of abuse in adolescence disrupt the development of the prefrontal cortex and impact on reward-relevant behaviors in adulthood.  This project is supported by NIH/NIDA-funded research in Dr. Flores' laboratory.
---
Congratulations to our 2016 Osler Award Recipient!
Julia Nantes is this year's recipient of the Osler Travel Award supporting travel to Oxford to participate in a collaborative neuroscience research project. Read More
---
Arts & Culture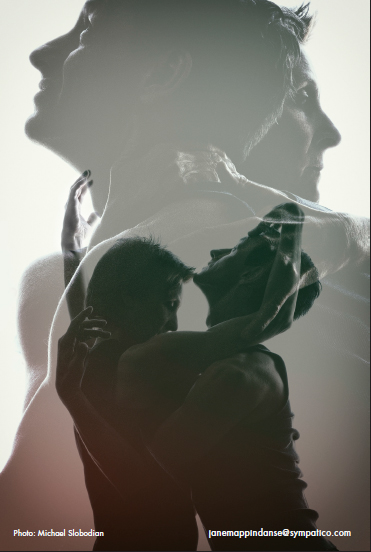 Je marche à côté de moi,
jane MAPPIN danse
25th and 26th November, 8:00 PM
Théâtre Rouge du Conservatoire, 4750, avenue Henri-Julien
Billeterie du Conservatoire 514.873.4031  poste 313  www.admission.com
With the trilogy Je marche à côté de moi, Jane Mappin has created a startlingly vivid gestural language, precise and compassionate, to convey the wordless anguish of mental illness. Her performance, infused simultaneously with intimacy and detachment, manifests the profound ambivalence of a world forever at odds with itself in the face of madness; while Daniel Firth is nothing short of astonishing in the subtlety and power he brings to the embodiment of a yearning, stricken man.
Arthur Holden, playwright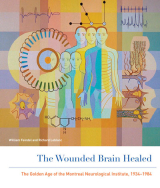 The Wounded Brain Healed
The Golden Age of the Montreal Neurological Institute, 1934-1984
Published May 2016

By William Feindel and Richard Leblanc
Published for the Montreal Neurological Institute
The Wounded Brain Healed  by William Feindel and Richard Leblanc, covers a period when EEG was developed as a useful clinical tool, mesial temporal sclerosis was described, and the role of the hippocampus and amygdala in temporal lobe epilepsy was discovered. It was a time when the structure-function relationship of the cerebral cortex was ascertained, the supplementary motor area was discov­ered, and the relationship of handedness to cerebral dominance was established. The hippocampus was found to be the site of short-term memory and the concept of the plurality of memory was formulated. Computed tomography scanning, magnetic resonance imaging, magnetic resonance spectroscopy and positron emission tomography were introduced to North America, among other technological advances.   Read more