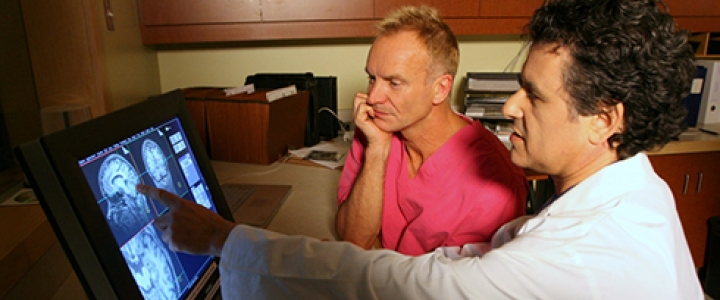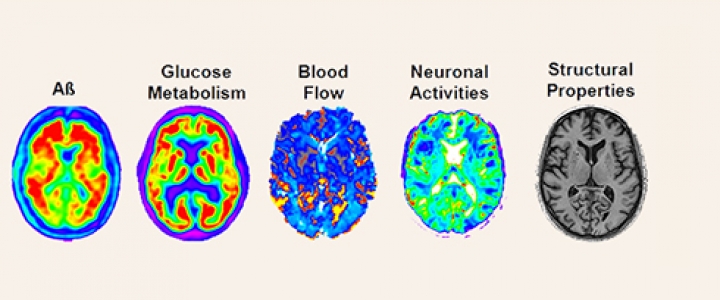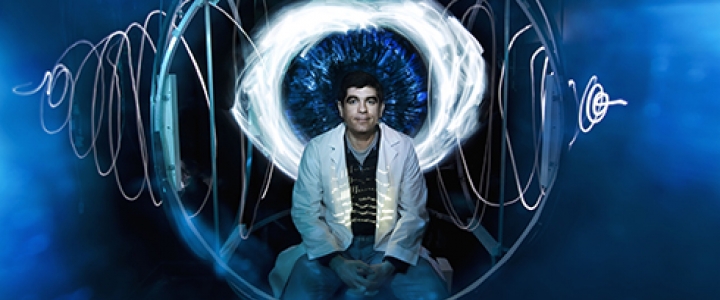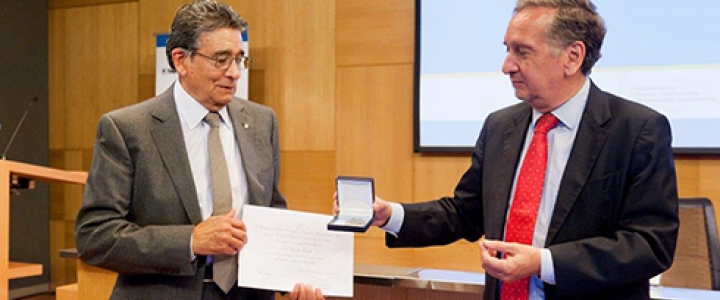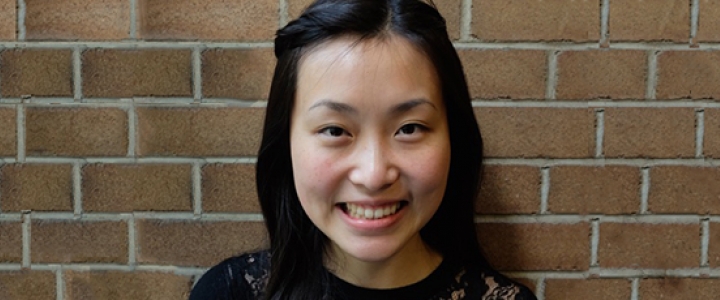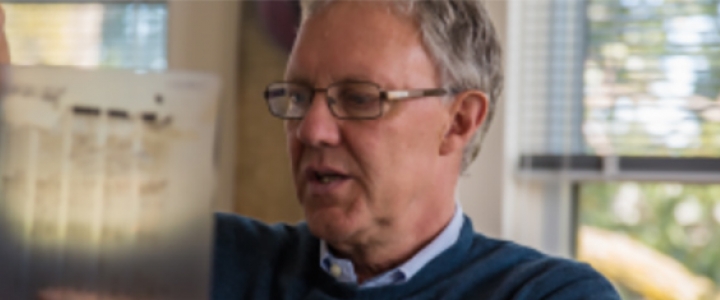 Brain @McGill showcases the vast amount of neuroscience knowledge within the McGill University network.  It brings together hundreds of very bright people, world-leading projects and the wisdom of almost a century of pioneering study in the neurosciences. Today's neuroscience research demands interdisciplinary collaborations and intense networking between leading institutions.  Brain @McGill, in partnership with other internationally renowned neuroscience institutes, offers such a framework to promote and sustain innovative research projects and to tackle unmet medical needs through a unique reservoir of world-class expertise.
---
MCGILL IN THE NEWS                                                                        
Brain & Behavior Research Foundation Awards NARSAD Distinguished Investigator Grants Valued At $1.5 Million to Scientists Pursuing Innovative Mental Health Research (Gustavo Turecki)
8 December (FreshNews.com)
16 Canada Research Chairs for McGill (Gustavo Turecki)
2 December (McGill Reporter)
The neuroscience of HIV (Lesley Fellows)
1 December (McGill Reporter)
Department of Anatomy and Cell Biology unveils innovative Mental Health and Wellness Support Program
1 December (Med e-News)
Epileptic encephalopathy linked to protein trafficking gene (Peter McPherson)
28 November (Neuro News)
MNI researchers receive funding to study ARSACS
25 November (Med e-News)
Major ALS Research Funding Announced
23 November (Neuro News)
Levitin wins Quebec Writers' Federation non-fiction prize
23 November (CBC)
Olfactory perception influenced by background and semantic information (Jelena Djordjevic)
21 November (Neuro News)
Part of your ear is hundreds of millions of years old (Kathy Cullen)
19 November (CBC Radio)
Is your GPS scrambling your brain? (Veronique Bohbot)
15 November (Outside Online)
Keeping our balance - a tale of two systems (Kathy Cullen & Maurice Chacron)
11 November (McGill Newsroom)
Computer program ranks the most influential brain scientists of the modern era (Alan Evans at #6)
11 November (Science)
How to defeat dementia (Serge Gauthier)
9 November (Nature)
FMSQ honours Dr. Donatella Tampieri
8 November (Neuro News)
Alan Evans receives Quebec honour
7 November (Med e-News)
In memoriam: Gus O'Gorman (1941 – 2016)
3 November (Med e-News)
Researchers identify gene associated with intracranial aneurysm in French-Canadian population
31 October (Neuro news)
The real -- and growing -- effects of fake pills (Jeffrey Mogil)
27 October (CNN.com)
Identification of a novel therapeutic target for Alzheimer's disease (Hemant Paudel)
21 October (Med e-News)
McGill's Gustavo Turecki receives the 2016 Acfas Léo-Pariseau prize
21 October (Med e-News)
Essential tremor sufferers needed for groundbreaking study
21 October (Neuro News)
In Memoriam: Allan Leonard Sherwin (1932-2016)
20 October (Med e-News)
In Memoriam: John B. Richardson (1936 – 2016)
20 October (Med e-News)
The Neuro launches Susan Cameron Cook Neuro-Palliative Care Program
17 October (Neuro News)
Dr. Guy Rouleau receives national award for significant contributions to world of science
14 October (Med e-News)
Pair of proteins found to drive neuroinflammation (Philippe Gros)
13 October (Med e-News)
---
NEWS FROM ACROSS THE WORLD
(news in English, French and German)

Neuroblog.fr
L'actualité de la recherche sur le cerveau
Mind & Brain
Scientific American
Hirnforshung
Spiegel Online  
---
Convergence, Perceptions of Neuroscience
The Brain Repair and Integrative Neuroscience (BRaIN) Program announces their latest initiative, Convergence, Perceptions of Neuroscience. The project brings together neuroscientists at McGill and student artists at Concordia University to create pieces of art inspired by neuroscience projects. An exhibit is planned in May 2017 as part of the Annual meeting of the Canadian Association for Neuroscience.  Read More
---
Apply for the Zavalkoff Award (for McGill postdocs / graduate students to travel to Tel Aviv University):

Read more about the Zavalkoff Award  (Open Call)
---
New Call for pilot projects and joint workshops within the Oxford–Brain @McGill–ZNZ Partnership in the Neurosciences:


Application Deadline: 30 November 2016
---
Congratulations to our 2016 Brain @McGill Undergraduate Essay Competition Winners!

First prize: Sally Li
Presynaptic NMDA receptor control of spontaneous and evoked activity
Second prize: Christina Ding
A Novel Molecular Method to Express Any Gene of Interest in Brain in Vivo with Temporal and Spatial Precision
Third prize: Julia Zhang
Neuroprotective effects of miR-223 against inflammation-induced neurodegeneration
---
Congratulations to Lauren Reynolds, winner of the NRSA F31 Fellowship
Lauren Reynolds, a Ph.D. Candidate in the laboratory of Dr. Cecilia Flores, was recently awarded the prestigious Ruth L. Kirschstein National Research Service Award Individual Predoctoral Fellowship (NRSA F31) from the United States National Institutes of Health (NIH) and National Institute on Drug Abuse (NIDA). The award  will support Lauren as she completes her Ph.D. in the Integrated Program in Neuroscience at McGill. Lauren's PhD project concerns mechanisms by which drugs of abuse in adolescence disrupt the development of the prefrontal cortex and impact on reward-relevant behaviors in adulthood.  This project is supported by NIH/NIDA-funded research in Dr. Flores' laboratory. 
---
The 10th Canadian IBRO Summer School of Neuroscience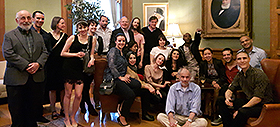 The 10th Canadian International Brain Research Organization (IBRO) Summer School of Neuroscience was held at McGill from May 18th to 27th. Fourteen world-leading graduate students were selected to attend from countries including Morocco, Nigeria, Brazil, Egypt, Argentina, South Africa, Costa Rica, Chile, Columbia and Mexico. The school was organized by Drs Aguayo, Ragsdale, Cooper, Padjen and Vollrath, and consisted of presentations, discussion forums, posters and demonstrations by a number of labs specializing in cell biology, electrophysiology, imaging and behavioural methods.  Participants shared their enthusiasm and a great time was had by all!
---
Congratulations to our 2016 Osler Award Recipient!
Julia Nantes is this year's recipient of the Osler Travel Award supporting travel to Oxford to participate in a collaborative neuroscience research project. Read More
---
---
Arts & Culture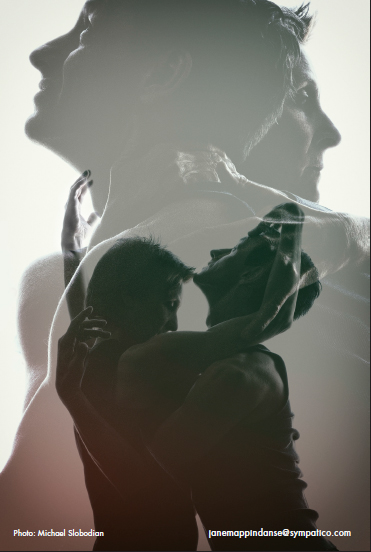 Je marche à côté de moi,
jane MAPPIN danse
25th and 26th November, 8:00 PM
Théâtre Rouge du Conservatoire, 4750, avenue Henri-Julien
Billeterie du Conservatoire 514.873.4031  poste 313  www.admission.com
With the trilogy Je marche à côté de moi, Jane Mappin has created a startlingly vivid gestural language, precise and compassionate, to convey the wordless anguish of mental illness. Her performance, infused simultaneously with intimacy and detachment, manifests the profound ambivalence of a world forever at odds with itself in the face of madness; while Daniel Firth is nothing short of astonishing in the subtlety and power he brings to the embodiment of a yearning, stricken man.
Arthur Holden, playwright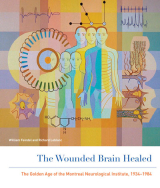 The Wounded Brain Healed
The Golden Age of the Montreal Neurological Institute, 1934-1984
Published May 2016

By William Feindel and Richard Leblanc
Published for the Montreal Neurological Institute
The Wounded Brain Healed  by William Feindel and Richard Leblanc, covers a period when EEG was developed as a useful clinical tool, mesial temporal sclerosis was described, and the role of the hippocampus and amygdala in temporal lobe epilepsy was discovered. It was a time when the structure-function relationship of the cerebral cortex was ascertained, the supplementary motor area was discov­ered, and the relationship of handedness to cerebral dominance was established. The hippocampus was found to be the site of short-term memory and the concept of the plurality of memory was formulated. Computed tomography scanning, magnetic resonance imaging, magnetic resonance spectroscopy and positron emission tomography were introduced to North America, among other technological advances.   Read more