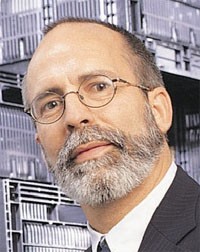 Contact
Department of Bioresource Engineering
Macdonald Campus, McGill University
Ste-Anne-de-Bellevue, Québec H9X 3V9
vigneaultc [at] agr [dot] gc [dot] ca (Dr. Clément Vigneault)
Profile
Dr. Clément Vigneault graduated in 1979 and obtained his Master's degree in 1982 from Laval University. He started his career in 1982 as an Energy Engineer at Agriculture and Agri-Food Canada. He completed his Doctorate degree in 1992 at the Department of Agricultural Engineering, McGill University. He also organized and completed a one-year Post-PhD program in Food Engineering at: Florida University (USA), Laval University (Canada), Unicamp (Brazil) and EARTH (Costa Rica).
In 1996, Dr. Vigneault founded the Agriculture and Agro-Food Canada Postharvest Quality Laboratory which has the national mandate of researching and developing new technologies to improve the quality and the storability of fresh fruits and vegetables. This well-resourced laboratory brings together the expertise of plant physiologists, pathologists and engineers.
Dr. Vigneault is currently working as a Research Scientist at Agriculture and Agri-Food Canada's Horticulture Research and Development Centre, Saint-Jean-sur-Richelieu, Québec. He has accumulated over 25 years of agricultural and food engineering experience. He co-leads the Postharvest Quality laboratory and supervises many Ph.D. and Master Degree students. He has been adjunct professor in the Department of Bioresource Engineering at McGill University (Canada), and in the FEAGRI at Unicamp University (Brazil), since 1992 and 2002 respectively. Dr. Vigneault is one of the inventors of the Smart CrateTM, a reusable plastic container used for handling of about 20% of the fresh fruit and vegetable produce in North America.
Dr Vigneault's life productivity includes 2 patents, more than 100 reviewed journals or book chapters, more than 350 technical publications and research reports, and 170 scientific conferences, technical courses or posters. He received numerous prestigious awards such as the Gold Harvest Awards (AAC, 2004), Fellow of the CSBE (2004), Public Service Award of Excellence (2005), John Clark Award (SCGAB, 2006). He is also a middle size maple syrup producer.