What is biochemistry?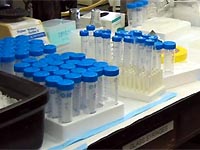 Biochemistry is the application of chemistry to the study of biological processes at the cellular and molecular level. It emerged as a distinct discipline around the beginning of the 20th century when scientists combined chemistry, physiology and biology to investigate the chemistry of living systems.
In The News:
 
Unique mechanism for vinca site tubulin binding drug DZ-2384 without neurotoxicity – a major advancement for microtubule targeting agents.