NEW: Click here to view available job offers as well as undergraduate, graduate and postdoctoral research opportunities
Welcome to the research website of Professor Susanne Lajoie at McGill University. Professor Lajoie's research team includes research collaborators, graduate students and postdoctoral fellows who are currently conducting research related to technology-rich learning environments.
Dr. Lajoie's research has been funded by:
Valorisation-Recherche Québec, and other funding agencies.
The mission of the Advanced Technologies for Learning in Authentic Settings (ATLAS) research team is to design and assess new technologies that support learning and training across disciplines. Innovative computer based learning environments are designed to support learning across the lifespan. Systems have been designed for high school math and science classrooms, for medical schools, and for graduate students studying learning sciences. Both individual learning and collaborative learning environments are designed to support best practices for the disciplines selected.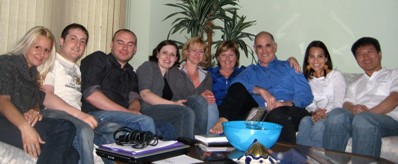 On our website you will find information on our team members and collaborators, summaries of ongoing projects, a sampling of our team's publications, and news about upcoming conferences and workshops. Please feel free to atlaslab [dot] admin [at] gmail [dot] com (contact us) with any comments or questions.