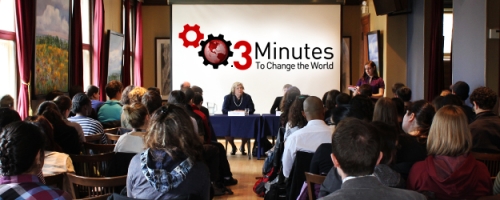 As a research-intensive University, McGill has a responsibility to leverage the knowledge we create for improvement of the human condition and the physical and natural environment. McGill continues to advance these goals in countless ways. We are directly involved in activities that study and improve the  local, national and international communities, including but not limited to cutting edge research and community engagement, and through our efforts to prepare and educate professionals who become effective and dedicated workers in their communities.
McGill faculty, students and staff are involved in a variety of community initiatives, and we intend to both strengthen our programs and better communicate their value and contributions. ASAP 2012 strategies and actions are designed to:
Promote community service in teaching and research across the University.
Over the next five years, we will increase opportunities for faculty, students and staff in community engagement and outreach initiatives.
Develop a University-wide system for tracking McGill's community service activities.
Tracking our progress will facilitate sharing of information across campus, throughout the local, provincial and national community, and around the globe; assess the progress of our engagement; and identify new collaborative initiatives.
Improve communications about community engagement and outreach.
Sharing information about our community engagement is important for advancing these initiatives and measuring their success. 
Better communicate about McGill's role in preparing professionals to serve society.
McGill educates professionals to make valuable contributions that improve society. We acknowledge the significant impact of our professional programs and their graduates; now we need to take measures to advance the standing of our programs in the local, provincial, national, and global communities.