Seeds of Change
Seeds of Change latest crowdfunding project is all about the Arts Internship Office.
---
Student Calls Cape Town Internship "Life Changing"
"My interest for the organization started when a good friend of mine described his life-changing experience with the NGO. As soon as he recounted the work and goals of IPACC as well as his life in the Mother City, I became determined to find out more and approached the Arts Internship Office, that guided me from that moment on until I stepped in a Cape-Town-bound plane in early May".
Read the full story.
---
Internship Spurs Professional, Personal Growth
"I want to explore the intersections and processes that shaped the complication migration history of the women in my family and the inequalities that produced it. My motivation for the 'Gender and ICT policy' internship at WOUGNET in Kamapala, Uganda is intimately linked to this".
Read the full story.
---
Improving the Lives of Vietnam's Ethnic Minorities
"[G]iven my work revolving around minority groups in and outside of school throughout the year, I looked for a summer internship that would compliment my work. I knew I had landed upon a new and exciting fit for me, when I fell upon, in the Arts Internship Office online database, Sapa O'Chau".
Read the full story.
---
Econ Student Combines Interest in Philanthropy and Law during Kenyan Internship
"I was interested in interning with Elimu for a number of reasons, the first of which being the many ways in which it overlapped with my interests. Ever since reading Peter Singer's Famine, Affluence, and Morality in an introductory philosophy course, I have made effective philanthropy a cornerstone of my life. Needless to say, effective philanthropy relies on research to identify the most effective causes, and in this way contributing to Professor Chemin's research aligned nicely with my interest in the subject".
Read the full story.
---
Putting a Roof over People's Heads
"I was Born in Buenos Aires, Argentina but lived most of my life in Sao Paulo, Brazil. I came in contact with the NGO Teto during my gap year when I was interning in Brazil. Seeing the other side of poverty was extremely enlightening and ended up giving me direction as to my fields of study at university".
Read the full story.
---
Helping Develop Youth Programs in the Caribbean
"Throughout my childhood years in Jamaica, I was heavily involved in cultural production through the performing arts and journalism as a columnist for a youth magazine. From this background, I saw the internship as an opportunity to explore issues related to both youth and development – namely youth entrepreneurship and cultural production".
Read the full story.
---
11th Annual Arts Internship Event & Fair
---
4th Annual Arts Undergraduate Research Event
---
A Home Away From Home in Rural India
"We were thrilled to arrive in Tamil Nadu this May to work with AID India. AID India is an NGO focusing on improving the quality of education in rural schools, but they also have a smaller agricultural branch that works on improving farmer yield and livelihoods. For the most part, we had no idea what we were getting in to, or even what our jobs would be – just that we would be working in agriculture."
---
Media@McGill Award Recipient Meets Al Gore
On November 5th, 2013 Media@McGill Undergraduate International Internship Awardee, Tomi Tade, met with Al Gore.
---
10th Annual Arts Internship Event & Fair
---
This Changed My Whole Life
---
Opening a world of opportunities

"I was itching to go to Uganda and to learn what it is to work with a small, non-profit organization," Mazrouei-Seidani says"
---
Misstep Turns Ugandan Internship Into Journey of Self Discovery
"This sense of fulfillment carried me through many minor pitfalls that I ran into along the way that summer, as well as one major pitfall that threatened to derail my participation in the project altogether. One day, during the second of seven weeks of my internship, I was walking outside..." 
---
A Summer of Questions in Accra
"I am sitting in the library of the Centre for Democratic Development (CDD), somewhere in one of the city's fancier neighbourhoods. Across the room sits a TV, which, like every weekday since the start of my internship, plays the most popular show of the country at this time, of which the elderly man is but a small part."
---
Real Lessons in the Real World
"CDD-Ghana was the perfect internship for me because I learned an incredible amount about Ghanaian politics and the challenges to economic development in West Africa. The amount that I learned every day that I lived in Ghana is unparalleled to a day that I have spent anywhere else (and that even includes McGill)."
---
ARIA Creates Compelling Duets Between Arts Undergrads and Researchers
When Dean of Arts Christopher Manfredi established the Arts Undergraduate Research Awards (ARIA) in 2010, his goal was to enhance the undergraduate experience for his Faculty's students. Now in its third year, and having funded some 85 opportunities for undergrads to work closely with professors, it is safe to say that ARIA has achieved that goal.
For more information about ARIA
---

Around the World in 270 Internships
Six months ago, Geneviève Hill, was in the home stretch of her academic year and getting ready to work as a language lab supervisor for McGill's School of Continuing Studies. Good for paying the bills, for sure, but perhaps not the most horizon-broadening work experience for a Political Science and International Development Studies undergrad.
However, Hill's plans changed significantly when she won an Arts Internship that enabled her to spend the summer in Accra, Ghana.
---
A New Perspective on Development
Just eight days after his final exam, David Meredith was stepping off a plane in Dhaka, Bangladesh. As one of the five Carol and Lloyd Darlington Internship Award recipients, Meredith had been accepted to intern at Grameen Bank, a microfinance organization and community development bank that makes small loans to the "poorest of the poor" in rural Bangladesh. " My notion of what an economy is, what poverty is, what development looks like, what I think the causes of poverty are, these things have all changed for me. Now they're real. And it's sort of scary."
Read the full story: Perspective 2011: Technology and Innovation in the Arts [.pdf]
---
Far and away
At McGill, the world is within every student's reach. On any given day, there are international club events to take part in, visiting professor lectures to attend and, if you're really lucky, a samosa sale in full swing in the halls of Leacock. But beyond the hubbub of the university's diverse campus, students have the unique opportunity to face a whole other landscape: reality. How? Taking their studies to the real world, whether it be downtown Montreal or rural Kenya.
---
Lina Kalfayan: No Choice But to Have an Impact
She may have won a Canada Corps internship, received the Forces AVENIR award and made the upcoming list of L'Actualité magazine's top-30 most socially engaged individuals, but Lina Kalfayan doesn't care whether you know it or not. In fact, if her staunch modesty had its way, you'd know very little about the doctoral student in immunology save the one project she just can't keep quiet about: her mission to get as many McGill students as possible experiencing humanitarian aid efforts abroad.
---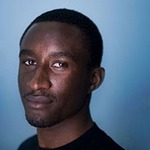 Where There's Peace, There's Hope
If it is to succeed, the fight against HIV/AIDS in Africa must also be a war on war. This is one of the lessons that 27-year-old African native Frédéric Samvura, a U4 Economics and International Development student and HIV/AIDS educator, learned first-hand while living for three years in a Kenyan refugee camp before he came to McGill.
---
Changing Lives, One Internship at a Time
Most of the awards are funded by private donors like Kenneth MacKinnon (B.A. '80) and Laura Santini MacKinnon (Honours B.A. '82). In it's first year, the MacKinnon Initiative Award provided $2,500 worth of financial support to Sarah Fortin-Langelier, U3, BCom, Desautels Faculty of Management and Elizabeth Sully, U2, International Development Studies and Political Science during their irespective internships in Argentina and Kenya.