Over 60 years ago, Yves Clermont and Charles Leblond characterized the steps of sperm differentiation in the testis. This enabled them to identify for the first time the population of spermatogonia responsible for the production of spermatozoa. We celebrate 60 years later the publication of their landmark paper and their discovery which is described by them as "the reappearance at each cycle of a new dormant cell which acts as the stem cell of a subsequent generation of spermatocytes…is described as the 'Stem Cell Renewal Theory'. This paper reveals the first identified population of stem cells and the first use in the literature of the term stem cells in this biological context. This ground breaking discovery resonates today with the therapeutic application of stem cells in order to alleviate human disease from cancer to devastating degenerative diseases (Y. Clermont and C.P. Leblond. Renewal of spermatogonia in the rat. Am. J. Anat. 1953. 93:475-501).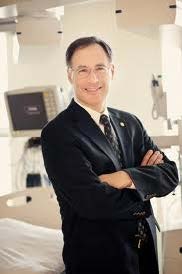 "I had the exceptional privilege of being taught by Drs. Clermont and Leblond. As medical students, we had no idea that the two gentlemen who taught us histology with such grace and flair, were pioneering scientists who had made the fundamental observations that laid the groundwork for stem cell biology. Yet, perhaps we should have guessed from their mastery of the subject and their deep understanding of biology. It is most fitting that we celebrate these two gifted researchers whose work opened the door to an entirely new branch of medical science."
David Eidelman, MD,CM
Dean, Faculty of Medicine
VP (Health Affairs)
McGill University
"It is very appropriate that, with the enormous current interest in induced pluripotency stem cells by Dr. Yamanaka and colleagues, we should be reminded of the history of the stem cell concept. The paper by Clermont and Leblond (1953) on spermatogonia renewal in the rat is certainly a landmark paper in this field."
John Gurdon
Wellcome Trust/Cancer Research
UK Gurdon Institute
2012 Nobel Prize Laureate
"Clermont and Leblond's beautiful study of how sperm develop in the testis laid out many of the underlying principles that still drive modern stem cell biology. A great contribution from two great Canadian scientists."
Janet Rossant, PhD, FRSC, FRS
Senior Scientist and Chief of Research
Departments of Molecular Genetics, and Obstetrics and Gynecology
University of Toronto
"I have recently discovered –and eagerly read many of the ground-breaking papers of C.P. Leblond on stem cells. I have come to conclude that with all of today's technologies we only confirm the concepts that Leblond laid down over half a century ago"
Hans Clevers, MD, PhD
Professor of Molecular Genetics
Hubrecht Institute
Inaugural Breakthrough Prize in Life Sciences Awardee
"Professor Charles Leblond's pioneering studies in stem cell biology, beginning with the landmark report of spermatogonia self renewal in 1953, heralded Canada's preeminent role and current international standing in this critical field of medicine. As a McGill alumnus, I am truly grateful to have had the opportunity to follow the footsteps of this scientific giant and be part of the great Canadian stem cell legacy he created".

Samuel Weiss, PhD, FRSC
Professor and Director
Hotchkiss Brain Institute
2008 Gairdner International Awardee