The AMLF is a modern language facility consisting of three multimedia labs. Our mission is to provide a Computer-Assisted Language Learning (CALL) environment for both teachers and students within the McGill community, promoting teaching, learning and research in this field.
Learn More
AMLF CALENDAR
Our computer labs, meeting room and lounge are available for booking.
Click here to consult the reservations calendar. 
FALL 2017
Monday-Thursday, 8:30am - 8pm
Friday, 8:30am - 5pm
Saturday, 11:00am - 4pm
CLOSURES
Monday, October 9th - Thanksgiving Day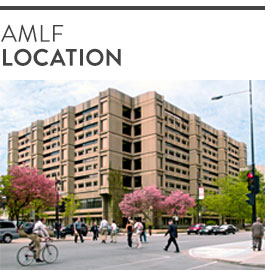 LOCATION
The AMLF is located in the basement of the McLennan Library (MS-37) on McGill University's lower campus.
MAPS
LAB ACCESS
Any McGill student can use the computers at the AMLF (i.e. not only those registered in a McGill Faculty of Arts language course).
To log on to the computers, users need to know their McGill username and password.